Sharing Special Moments with Live Streaming & Technology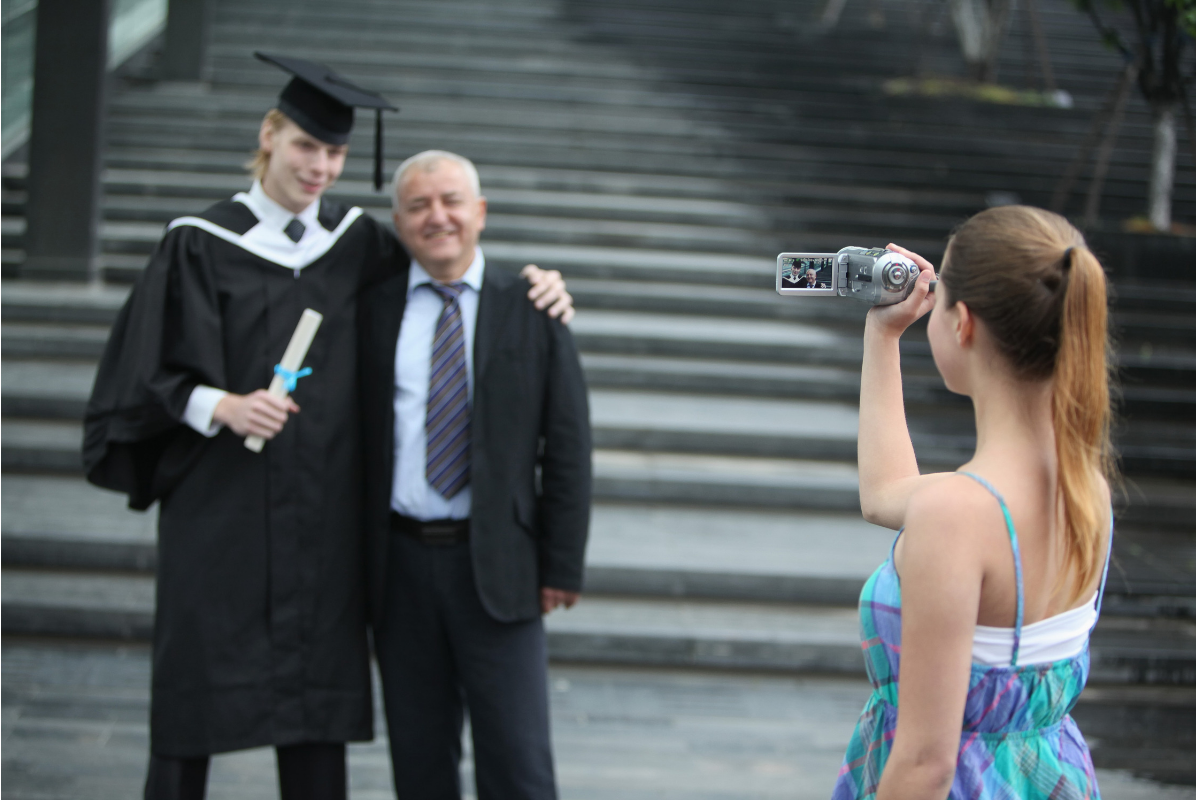 There are many special moments in life that are best shared with family members and loved ones. From graduations and weddings to milestone birthdays and other special announcements, it's these types of occasions that so often bring families together.
When you have a loved one who is on hospice or otherwise bedridden with a serious illness, it can be hard to come to terms with the fact that they may miss such a moment. It's equally as hard for them, too. Yet while they may not be present in person, there are other options for sharing these beautiful moments with your loved ones.
With technologies like social media and various video calling apps, keeping your loved one in the loop has never been more easily accessible. If you're considering sharing a special occasion digitally, consider these tips and important things to remember.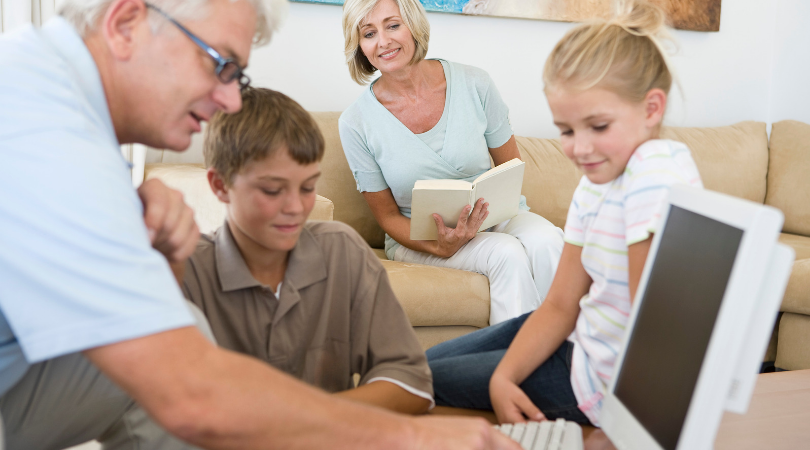 Know how to get connected.
Understanding new cell phone technology, social media, and all of the intricacies that come with them can be confusing. If you're trying to connect with your loved one in real time, you have a few options.
Using a platform such as Facebook, you can live stream the event on your page. This gives you the ability to save the video onto your profile for easy sharing and safe keeping. To create a live video on Facebook, simply click "Live Video" underneath the textbox on your homepage where you would typically go to update your status. This will prompt you to confirm a few set-up steps, and then you will be ready to record.
If you're an iPhone user and you would like to connect to your loved one in real time, FaceTime may be a better choice. This is easy to initiate and gives you the opportunity to instantly connect with your loved one — face to face.
Simply find their contact in your phone and choose "FaceTime" instead of the usual call or message buttons. This is just one of the many technologies that allows us to communicate with people, no matter how far away they may be.
If you're an Android user, don't worry. There are other options for you too.
Deciding how you'd like to get in contact depends on what makes sense for your family and the situation at hand.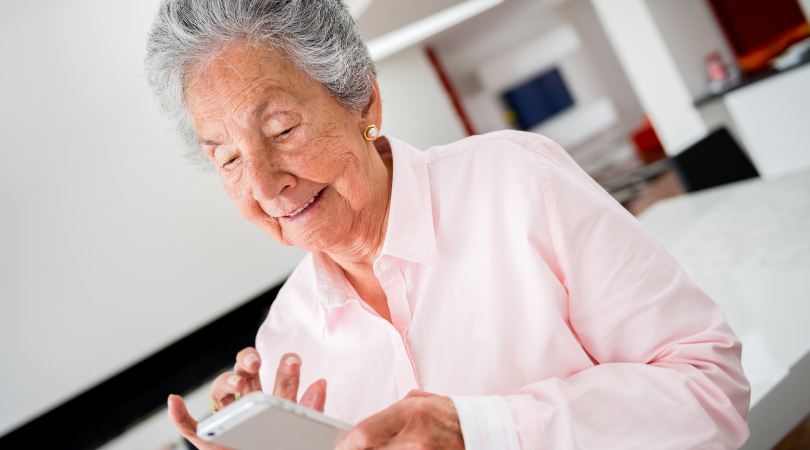 Figure out what's best for your loved one.
When someone is on hospice or palliative care, their time is valuable and usually less flexible than others. Taking their needs into consideration is the most important first step.
Longer events, like graduations and weddings, may not be realistic for them to enjoy in real time through FaceTime or other video calling services. Consider recording these moments live and sending them a hard copy to enjoy on their own time. Or, again, using the Facebook Live feature to live stream the event to your page allows you to save it there for later.
If the moment is more fleeting, like an engagement or birthday celebration, more instant communication like FaceTime may be the best idea.
When you decide what method is best for you and your loved one, making sure that you have the proper equipment and plan is crucial. Most times, cell phones are the best and easiest option. Smartphones these days have plenty of high-quality recording capabilities.
Ensure that your other party is ready and able to receive the video call on the other end. Remember: audio, video, and internet connection can sometimes be finicky — so good planning can help iron out any hiccups ahead of time.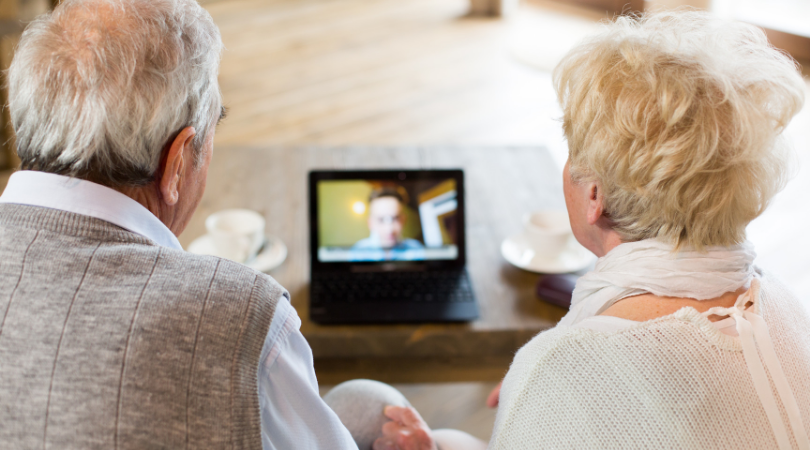 Make your loved one feel like they're present.
Once you've got your plan and the proper tools, it's time to think about how you want to incorporate your loved one into your special moment. It's important that they don't simply feel like a fly on the wall, but that they feel loved and included.
It's easier than ever to instantly connect with someone, but it can be hard for someone on the other end to take in the whole experience. This can feel isolating. Try setting the phone up in a place where they can see more than one person. This gives more loved ones an opportunity to share a moment with them. Or, feel free to pass the phone around. The more involved you make them, the more both parties can enjoy the celebration together.
If you're choosing to record the event first and share the footage later, consider including a special message or greeting for them — going the extra mile can make all the difference in making them feel special.
Additionally, live streaming on Facebook lets you tag family members and share with your friends instantly. This allows them to see, comment on, and share the post. By using this platform, you're connecting your loved one with people both present at the celebration and online.
Presenting a sick loved one with the opportunity to feel included in these special times is an excellent gift. To learn more about how to help a loved one live their best life despite a chronic illness, visit the Crossroads Hospice & Palliative Care website of call us at 1-888-564-3405.
If you found this information helpful, please share it with your network and community.
Copyright © 2019 Crossroads Hospice & Palliative Care. All rights reserved.