The Best Video Conferencing Platforms for Seniors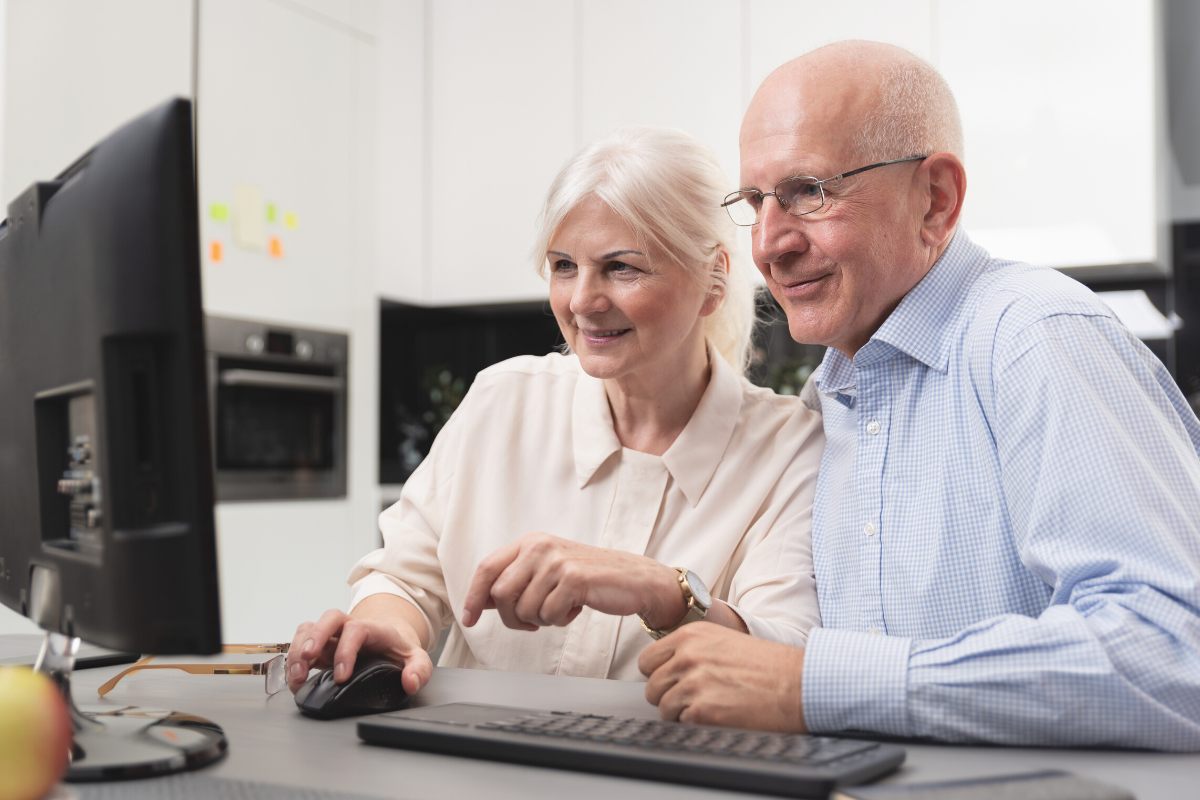 It's impossible to ignore the way COVID-19 has impacted our daily lives. All around the world, people are practicing social distancing to prevent the spread of the virus — especially to the elderly and the immunocompromised who are at the highest risk.
This is a unique challenge as most people want to be surrounded by their loved ones during tough times. Quarantine can quickly turn into an incredibly lonely experience for those unable to keep in touch with their support systems.
One common solution to this challenge is video conferencing technology. Video conferencing offers a great way to keep in touch while keeping a safe distance. It can feel much more personal than a phone call and – with the right platform – it can almost feel like the participants of a video call are right in the same room. These five easy-to-use platforms can be a great place for isolated seniors to get started.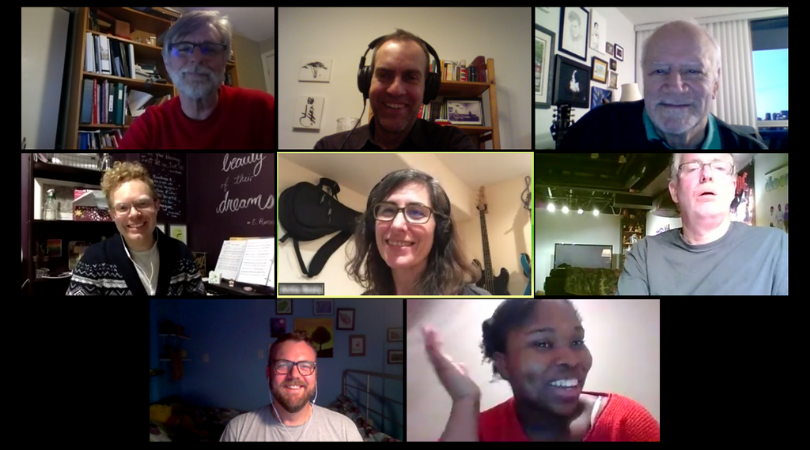 Zoom
The first video conferencing platform that many may have already heard of is Zoom. With a smartphone, tablet, or computer, anyone can easily download the Zoom app and get started. To initiate the meeting, one participant must select "new meeting." This participant is then given a numerical code to share that meeting with any of their loved ones who would like to join.
A great feature of Zoom is that it allows up to 100 participants, so the whole family can join in on the fun. Due to an overwhelming number of new users and the current need for video conferencing platforms, Zoom even gathered resources to create an easy-to-follow guide to help navigate this new normal.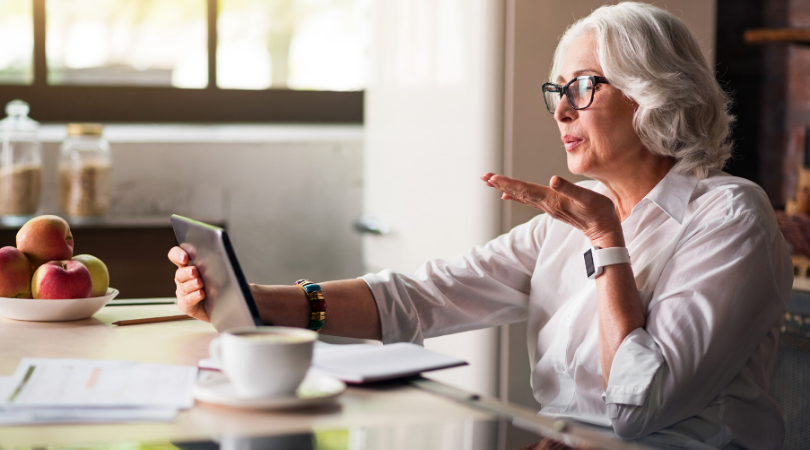 Skype
Skype is another downloadable video chat application created by Microsoft. This application is available for smartphones, tablets, and computers. Anyone can simply sign up with an email address to create an account. It then allows that person to add all of their family and friends to their contacts by username or phone number. From there, they can simply select a user's name to video call them. Skype recently upgraded to allow up to 50 users in a Skype call at one time.
A great Skype feature to assist the elderly is the ability to turn on live subtitles for those hard of hearing. This feature is enabled in just two simple steps.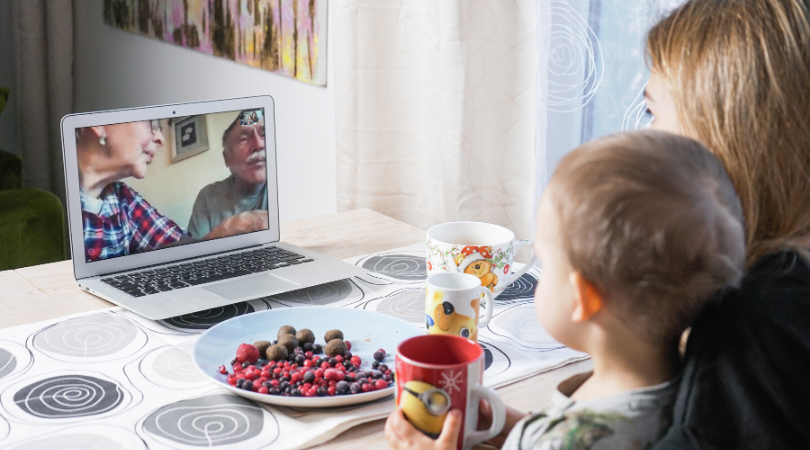 FaceTime
FaceTime is an app exclusively for Apple users. Anyone who has an iPhone, iPad, or Mac computer, has the FaceTime feature already built right into their device. A great benefit of using FaceTime is the superior video quality compared to other platforms. Additionally, a Group FaceTime allows for up to 32 people to video chat on the same call.
One big advantage of FaceTime is that it's simple to video call family and friends directly from one's phone since their contacts are already programmed into their device. They're just a few taps away. Also, for anyone who is well-versed in using the Siri feature on the iPhone, they can simply ask Siri to FaceTime someone for them.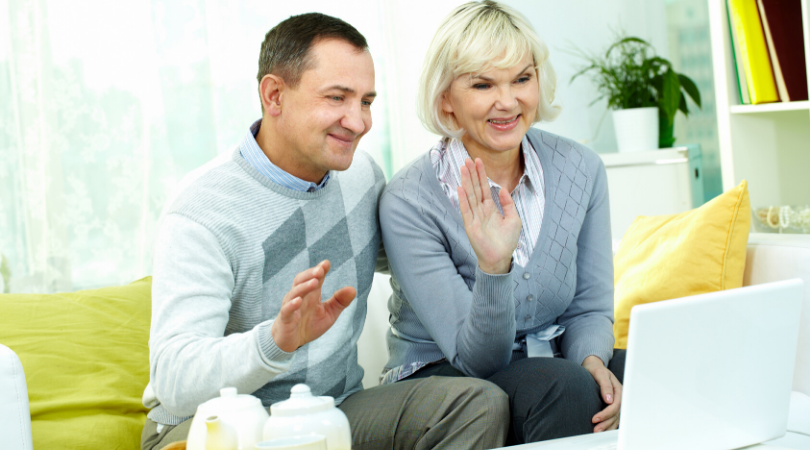 Google Hangouts
For those who don't own an Apple device, another great video conferencing option is Google Hangouts. Anyone can access this feature through the website or download the app directly to their device. In addition to video and voice calls, Google Hangouts also has an option to instant message friends and family.
Google Hangouts only allows 25 people to join a video call, but up to 150 participants can join through audio or chat. One of the best things about Google Hangouts is the availability across multiple platforms and devices.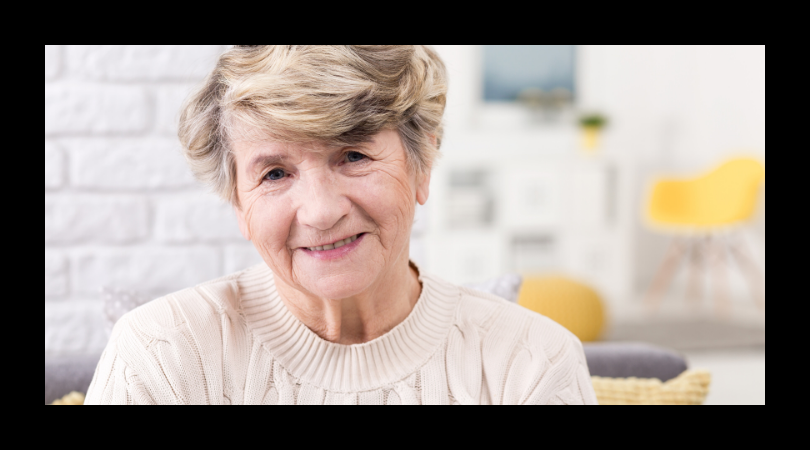 Portal
Portal is a standalone device created by Facebook to allow smart video calls with ease. Similar to an iPad, the device is small enough to carry but has a wide enough screen so a person can properly see who they're calling. It even offers a version that connects to television sets.
This option would be an investment, but they are offering $50 off until Mother's Day – and the features are endless. It comes with Alexa built in to allow hands-free calling and voice activated commands. The Smart Camera feature expands and zooms to follow the action and ensure everyone stays in frame. 
There are multiple options for devices and lots of fun features and effects. One of the most unique features is Story Time, which creates amazing visual and audio effects while a participant tells a story. This makes for the perfect bedtime story for grandchildren.  
In these uneasy times, connecting with loved ones is crucial. With these dynamic video conferencing options, families can be prepared to get through it together.
For more information on how Crossroads Hospice & Palliative Care supports seniors through difficult times, give us a call at 1-888-564-3405.
If you found this information helpful, please share it with your network and community.
Copyright © 2020 Crossroads Hospice & Palliative Care. All rights reserved.