Volunteering After a Loss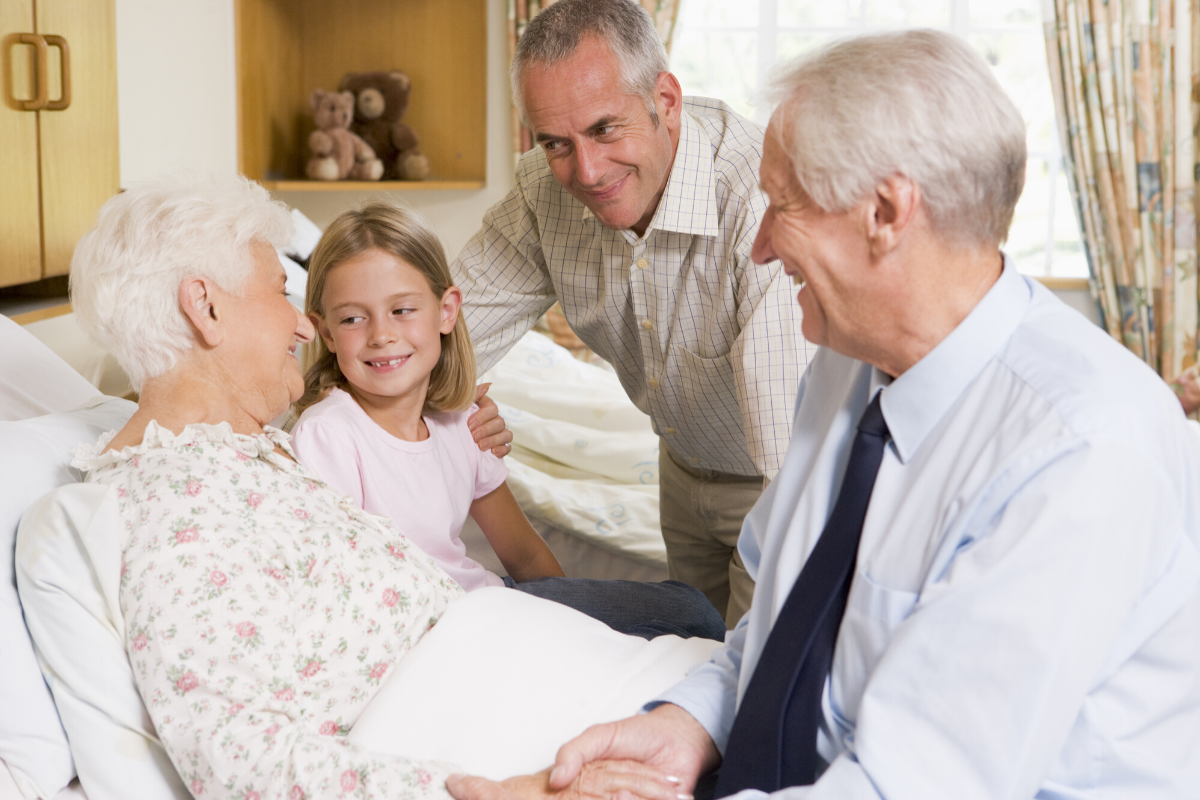 Volunteers are vital members of the hospice care team, lending compassionate presence and support to help bring peace and comfort to patients and families in their final days together. 
For someone who has lost a loved one, hospice volunteering can be a meaningful, even a healing experience. Helping another family through a difficult end-of-life journey from a common perspective can benefit both volunteer and recipient in countless ways. 
All of that being said, following the loss of a loved one, Crossroads Hospice & Palliative Care requires that potential volunteers wait at least one year before actively volunteering in direct patient care. 
There are a few reasons why it is important to wait.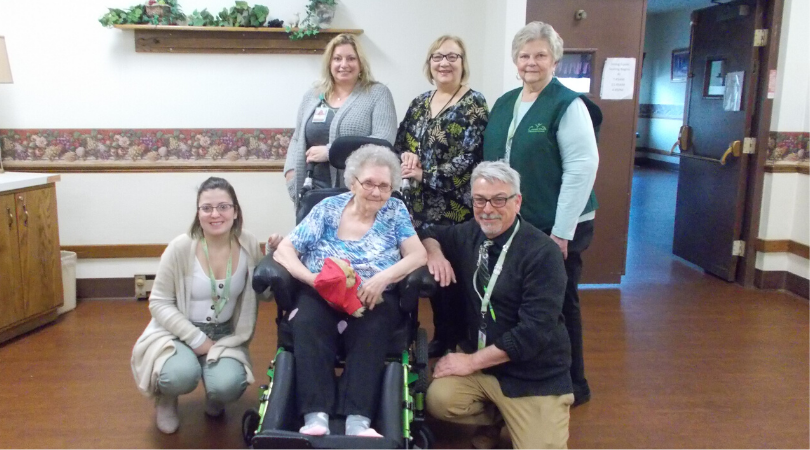 Giving Back
More than 400,000 trained hospice volunteers provide more than 19 million hours of service each year across the nation, according to the National Hospice and Palliative Care Organization. Many who work directly with patients, caregivers, and families are motivated by their own personal experience of having had a loved one on hospice. They want to give back by helping others.
Most hospices require the one-year post-bereavement waiting period, the Hospice Foundation of America reports. This guideline helps to ensure that hospice volunteers have healed from their own loss enough to be able to lend emotional support to patients and families.  
"We are coming into the lives of our patients at a very fragile time," says Olivia Courtney, a volunteer manager at Crossroads in Cincinnati. "We need (them) to be strong and focused on their responsibilities to the patient." 
The one-year wait period benefits both volunteer and patient, Olivia says. The volunteer has had time to process and recover from their loss, and the patient gets a volunteer who is able to bring empathy and focus to meet the patient where they are on their journey. 
She shares the story of one volunteer at Crossroads in Cincinnati who lost his wife on hospice. Before she died, she had enjoyed the company of a volunteer who would visit, read the newspaper to her, and play music.  
"It was so soothing for his wife, so he wanted to be that (presence) for someone else that needed it," Olivia says. "He has said volunteering with us helps him feel complete closure because he is giving back in a way that someone gave so much to him and his wife."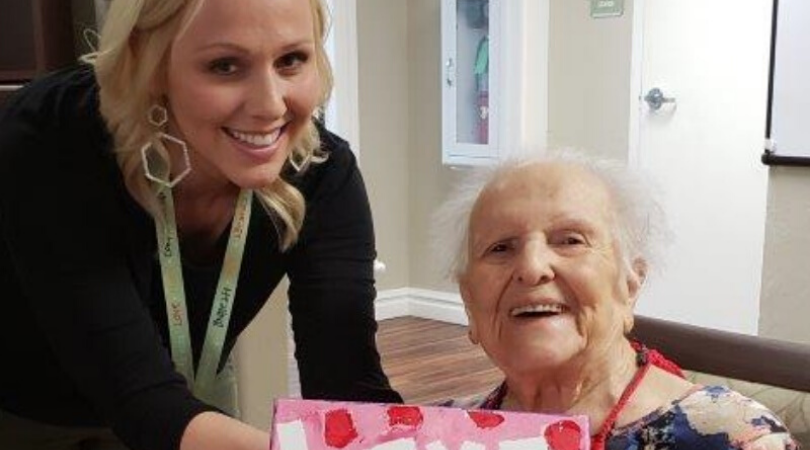 Similar Journeys but Singular Shoes
"It is important for those who have had a personal loss to allow themselves time to work through that experience," says Kathy Fetters, a volunteer manager for Crossroads in Kansas City. A past bereaved volunteer must be able to set aside their own experience and be open to how another person is navigating their own end-of-life path. 
"Having had a hospice experience certainly allows the volunteer empathy when serving others, but you must be able to separate the patient's journey from your own," Kathy says. 
Bereaved volunteers do have a special gift to offer, she says. "They may have discovered they have a peace about death and dying, and know they have what it takes to be present for others.
"They took care of their loved one and survived the emotional, spiritual and physical work. They want to boost other caregivers' confidence and they have a deep understanding of the need for support and what a helpful hand can offer."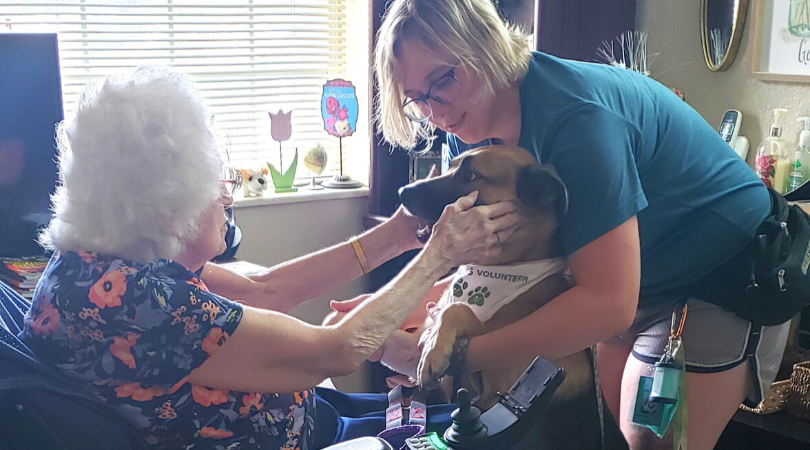 A Beautiful, Unbiased Presence
One of the simplest and most profound gifts hospice volunteers provide is simply a "beautiful, unbiased presence," says Barbara Poe, a volunteer manager for Crossroads in Lenexa. Hospice volunteers can be the calm in the storm for patients and families going through emotional turbulence at the end of life.
"Emotions and feelings are very close to the surface. The patient is not only managing their own grief, but they are also trying to manage their loved ones' grief," Barbara says. "The hospice volunteer can just 'BE' with the patient without needing to be 'cared for' by the patient." 
Volunteers who have suffered a loss can only offer this neutral, unbiased presence when they have come to terms with their own grief, Barbara explains. She lost her father while working as a hospice volunteer manager. The experience gave her a vivid appreciation for the wait period requirement. 
"It was painful to be reminded of my own loss while watching our families traverse their own difficult journeys," Barbara says, adding that she was grateful for the professional support of her Crossroads team. "I would never want to put a volunteer into the same situation." 
To speak with a volunteer manager or become a hospice volunteer, please complete a volunteer application form or call us at 1-888-564-3405.
If you found this information helpful, please share it with your network and community.
Copyright © 2020 Crossroads Hospice & Palliative Care. All rights reserved.