How to Help Seniors in Isolation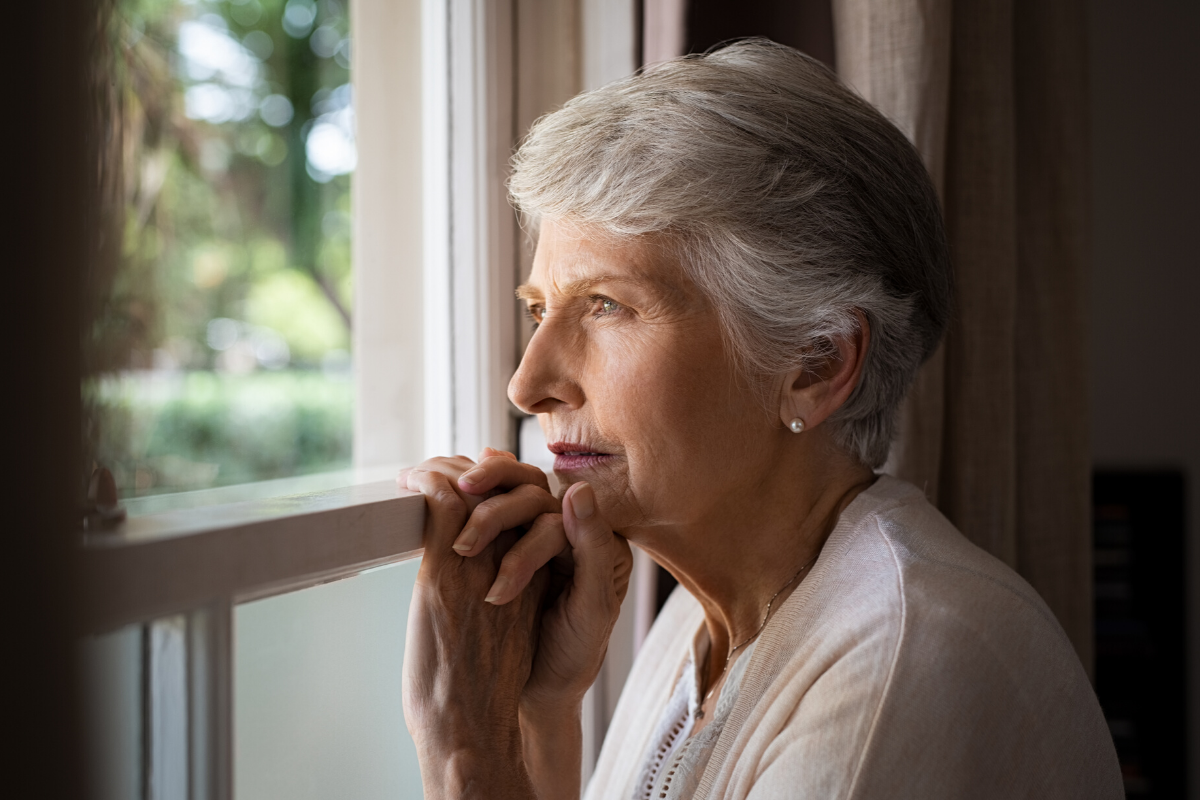 Seniors feeling isolated due to coronavirus social distancing are at risk for anxiety and depression. We can help them by reaching out during this unprecedented situation to show we care. Here are just a few of the ways you can connect with seniors who are feeling lonely right now.
Bring Groceries
While many stores have started offering a "senior shopping hour" to help protect older members of the community from illness, not everyone can get out for groceries. Are you doing a stock-up run for your family? Pick up supplies for older relatives and neighbors who may not be able to get out to the store.
Give them a Call
You don't have to be physically present to be emotionally present in your loved one's lives. Do you only call your parents once a week? Start checking in daily with seniors in isolation to see how they are faring and to share stories of what is happening at your home. If your loved one is more tech savvy, try Facetime or other video conferencing tools so you can actually see each other.
Bring Exercise Tools
Being cooped up inside makes it easy to let healthy habits slide, but it's important to keep up some type of exercise routine. Drop off small hand weights or exercise videos for your loved one so they can start doing an indoor workout. Encourage older relatives to focus on balance exercises and strength building.
If possible, do the routine with them over video conferencing or even via speaker phone. You can be each other's accountability partner!
Bring Books
Book lovers would love the chance to read something new. If you have extra books at your house, gather them up and drop them off for a senior in isolation. They are a wonderful way to escape to new worlds without leaving your couch.
Bring Puzzles and Games
Puzzles and games are a great way to keep the mind active. Drop off jigsaw puzzles, adult coloring books, and crossword puzzles. You can order these through Amazon as a special treat if you don't have supplies at home to drop off. Amazon deliveries may take longer than expected, but if the item is in stock, they are still able to do most deliveries in just a few days.
Brings Supplies for Arts and Crafts
Crafts are another great way for seniors in isolation to stay active at home. Some craft retailers are offering curbside pickup, so you don't even need to enter the store. Craft supplies can also be ordered online for delivery to your favorite senior.
Write Letters
Letters may be out of fashion with email and texting, but it's always a nice treat to receive a card or thoughtful letter in the mail. Encourage kids to write letters to their older family members as a homeschool assignment. Adults can also write letters reminiscing about past holidays and other outings you spent together. Ask your loved one questions and encourage them to write back about how they survived rationing during WWII or what type of music they enjoyed during the 1960s. Tailor your letter to their interests and draw out their stories.
Make Surprise Visits to Wave
You may not be able to give your loved one a hug, but make the occasional visit to wave through the window. Hold up a sign to let them know you love them. If they like pets, consider bringing your dog with you to add to the friendly antics. If making a visit, be sure to keep physical distance (ideally with a window between you) and follow all local guidelines about social isolation.
Remember to practice good hand washing and disinfecting when providing supplies to others. Wash your hands before touching items to be delivered and spray the box with Lysol if possible. Encourage your loved one to practice similar measures when they receive books, groceries, or other packages and supplies.
To learn more about how Crossroads Hospice & Palliative Care is serving our community, please call 1-888-564-3405. 
If you found this information helpful, please share it with your network and community.
Copyright © 2020 Crossroads Hospice & Palliative Care. All rights reserved.