Volunteer Spotlight: Jinx Hudson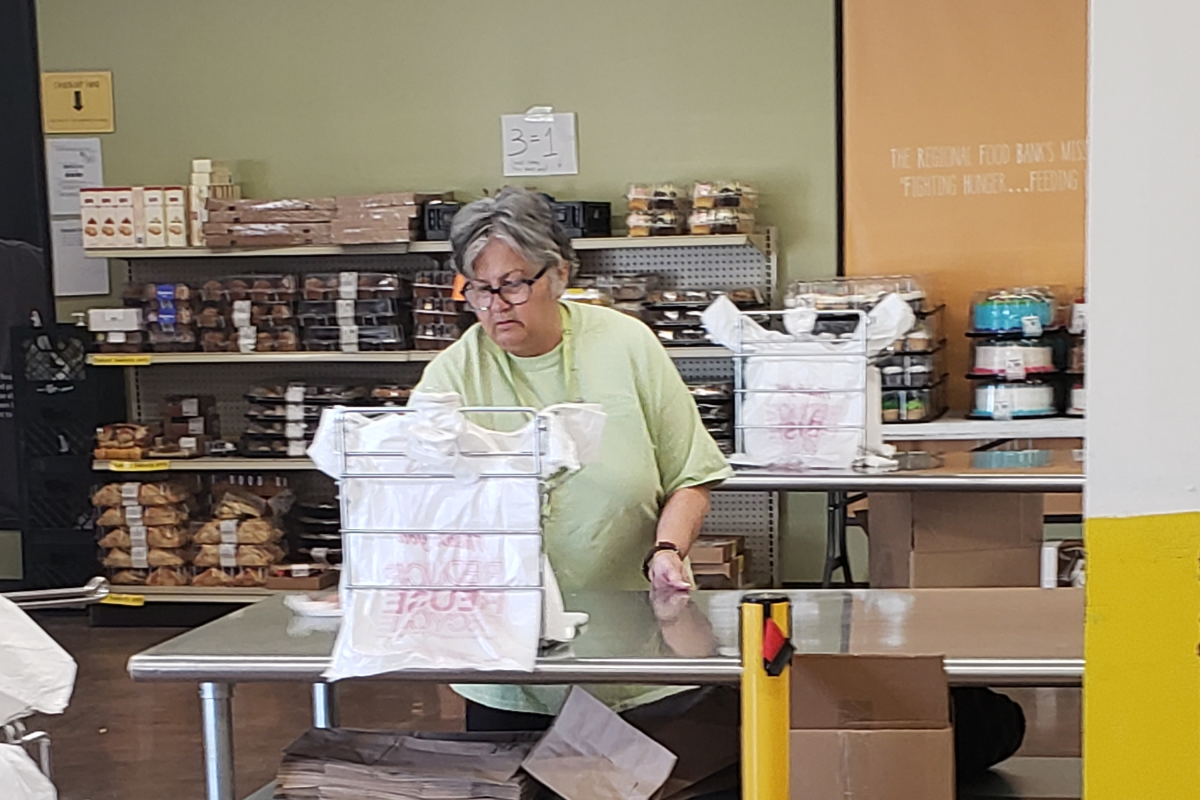 "A poster child" for the volunteer companion position is how Volunteer Manager Tiffany Fuller of Crossroads Hospice & Palliative Care in Oklahoma City describes Jinx Hudson. "She's willing to go to remote locations. She can work independently and doesn't need much guidance with the family or the patient," Tiffany said. "She's also consistent and sees things through," all highly-valued qualities. 
Jinx has been volunteering for Crossroads for six years. She mentioned the COVID-19 pandemic and how tough it was on families. "Covid kept people away," Jinx said. "I like to let patients know that I'm thinking of them." Dropping off a six pack of Diet Coke for someone who she knew liked it or delivering sugar-free treats to a patient who loves candy, but shouldn't really be eating it, are examples Jinx gave about how she plots to delight her patients with the little things. To her, these actions say to the recipient, "somebody likes me."
"The main thing is I visit people," Jinx says. "I go help." She came to know Crossroads when her mother, who by then was living in a long-term care facility, was in hospice care at her end-of-life. "Some of the same nurses were right there all the way through to the end," she said.
Jinx remembered that she asked the Crossroads care team to "do me a favor." She wanted to allow her mother's friends from the nursing home to come in to her room to say goodbye to her. The Crossroads team made it happen quickly with dignity. As much as this was for her Mom, it was also for her friends. "They had a chance to say goodbye and I thought that might comfort them," Jinx said.
A Knack for Conversation
After the required one year waiting period for individuals who have suffered a loss, Jinx applied to be a Crossroads Volunteer. Her favorite patients to visit are those with dementia or Alzheimer's Disease. "They're fun," Jinx said. She likes to learn where they lived or about their families. She takes notes and then when she returns, she brings up topics they had already discussed.
It's important to know, "I don't try to make them remember," Jinx said. "I enjoy them for who they are. I try to be a light in their life," and for them to know for 30 to 45 minutes, "someone's listening."
Jinx retired from Tinker Air Force Base in Oklahoma City 11 years ago and worked part time at funeral homes for many years. For people who are considering volunteering, she said, "all you need is a smile on your face and a nice voice. You can listen or talk." Jinx said you can feel free to "strike up any type of conversation" with a patient. That's what she enjoys so much about volunteering. And the patients and families she visits will tell you she has a gift for keeping a pleasant discussion going.
To learn more about volunteering with Crossroads, please call 1-888-564-3405 to speak with a Volunteer Manager.
If you found this information helpful, please share it with your network and community.
Copyright © 2021 Crossroads Hospice. All rights reserved.