Starting Hospice Care: The First 15 Days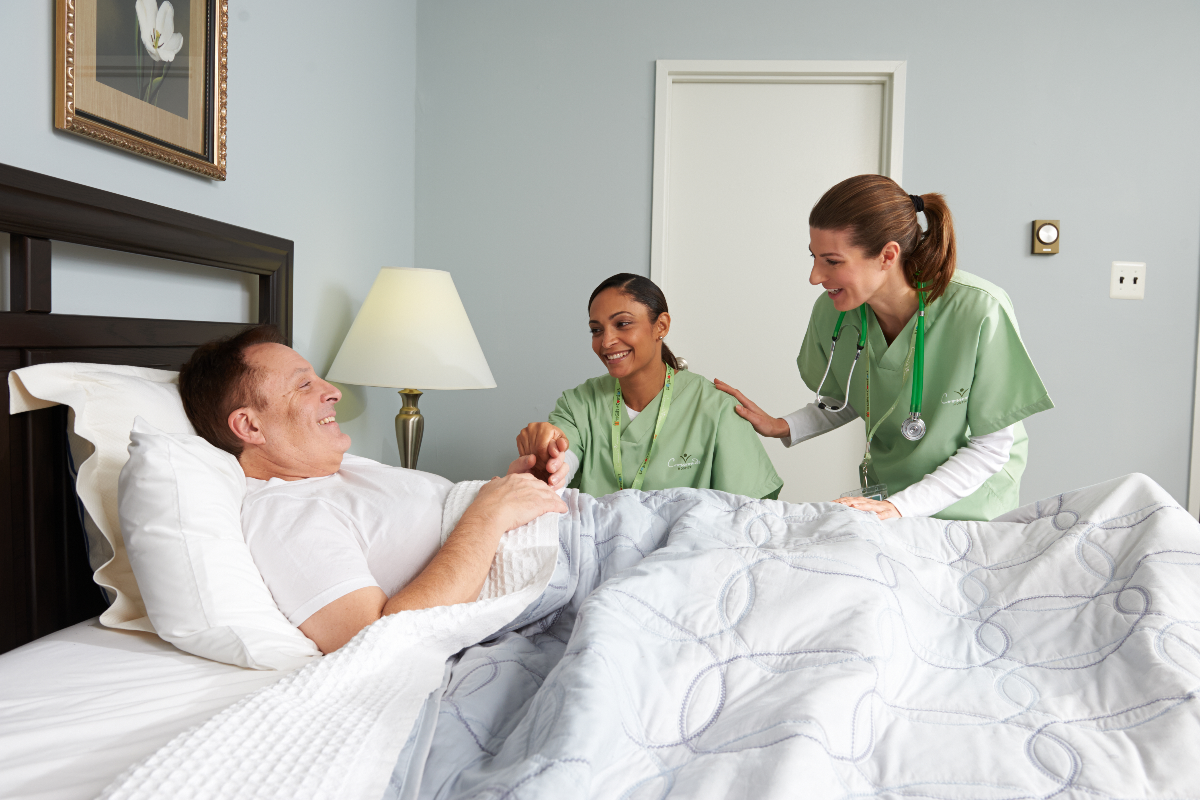 Hospice is a call that no one ever wants to make. We all want the people we care about to live forever. But when the time comes, hospice care can help ensure their final days, weeks, and months are comfortable, so you can make the most of your time together. Here's what to expect.
Making the Call
There was a reason your loved one was referred to hospice. It could have been a fall, a trip to the emergency room, or some change in their symptoms or condition. Regardless, you're now talking to a Crossroads Hospice & Palliative Care Referral Coordinator about a hospice assessment visit.
Maybe you're the one who made the call to a Crossroads Referral Coordinator, and you are now feeling relieved that there is someone to hold your hand through the process of getting your loved one some extra support.
Maybe it's a physician who made the call to Crossroads, and you aren't sure this is really something you and your loved one are ready for. Or it could be other family members who aren't comfortable with this decision. Either way, you're already starting to second-guess having this conversation.
Whether you feel relief or reluctance or some combination of the two, those feelings are normal. You may also feel guilt, stressed, sad, or helpless.  The important thing to focus on is the extra comfort and support hospice will be able to provide. We are here to help you through this journey.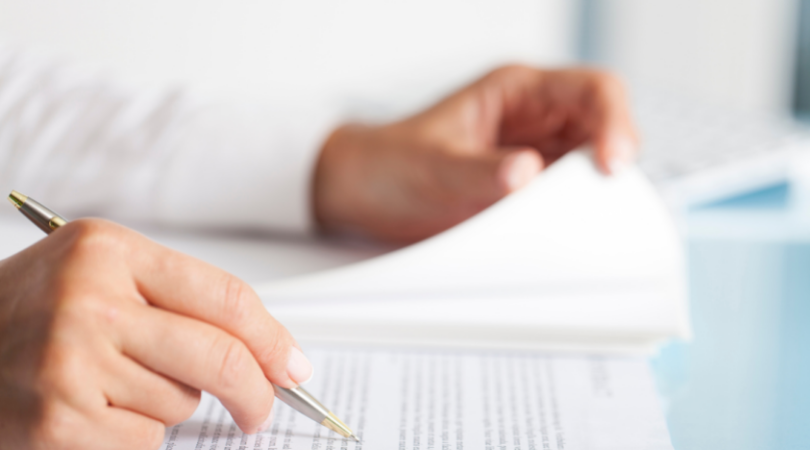 The Paperwork
Like most important decisions, hospice care begins with a lot of paperwork. While it is meant to gather necessary details about your loved one's life and provide important information about patient rights, it can feel overwhelming. Paperwork is never fun, but it is designed to protect your loved one and ensure their healthcare wishes are being met. Our team is happy to go over each page with you to ensure you know exactly what you are signing and why it's important.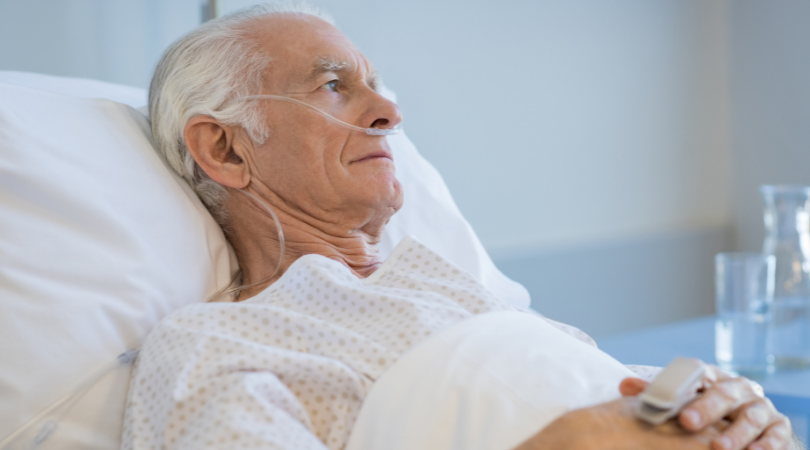 The First Day
The first day of hospice care is a busy one. There is paperwork to be signed. Orders for medication and any necessary medical equipment will be placed and quickly delivered. You may have visits from several members of the hospice team who want to introduce themselves and make sure your loved one is comfortable.
It can be a lot for one day. But this flurry of activity gets your loved one set up with all the items needed for their care in the place they reside. Because hospice is fully covered under Medicare, Medicaid, and most insurance companies, there is no cost to the patient or family for all the medication, equipment, and supplies brought in to keep your loved one comfortable.
You can expect an evening Care For You call to check in with you, see how your loved one is doing, answer any questions you may have.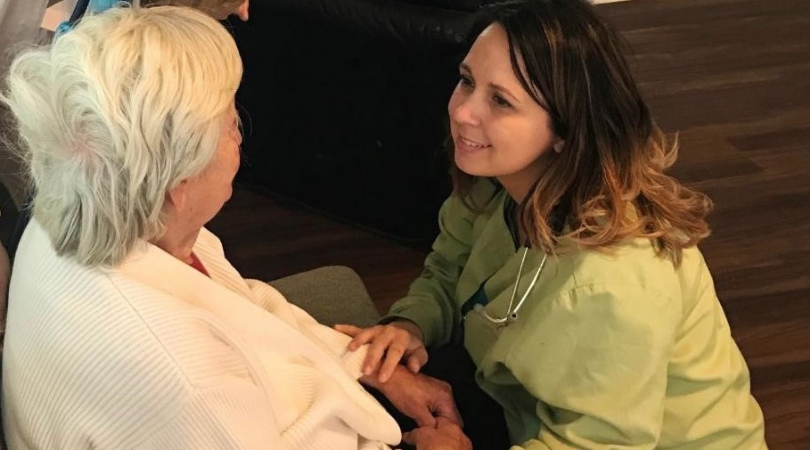 Settling into a New Routine
Your hospice team is a supplement to the care your loved one is already receiving at home or in the facility where they are residing. Nurses, aides, chaplains, social workers, volunteers, and bereavement coordinators will all work together to care for your loved one. They will provide education on their role and on how to use the medications and supplies that have been delivered to your home.
You may feel like this is too much. You're not used to so many people coming into your home. That's understandable. Know that each member of the team is coming on a schedule that is designed to meet the physical, emotional, and spiritual needs of your loved one. You'll see some faces more than others.
On the other hand, you may feel like this is too little. Hospice is not designed to provide 24-hour care to patients. It is an added benefit to care already being provided. If you feel overwhelmed and need a break or you want your loved one to receive 24-hour care in their home, speak to your hospice team social worker. They can provide options for respite care for your loved one or recommendations for private duty or sitter services in your area.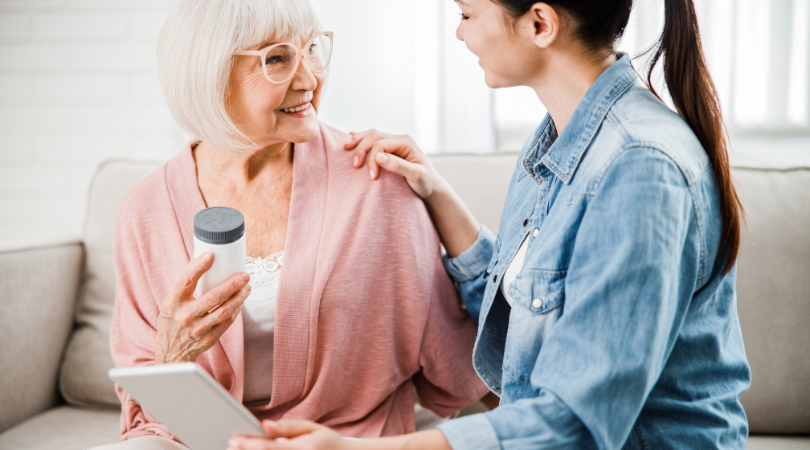 Change is Hard
When your loved one starts hospice care, the team will do a full review of the care and medications your loved one is currently receiving. Often, they will recommend new medication to address unmanaged symptoms or pain that your loved one is experiencing.
They may also recommend discontinuing medications or treatments that were originally prescribed for a long-term benefit, but are unnecessary with a shortened life expectancy or they conflict with another medication now being prescribed. While no one likes needing medication, it can still be hard to say goodbye to something that had worked for you in the past. It's even harder to change the focus from finding a cure to making the most of each day.
It's normal to experience frustration, disappointment, and distress about changes to you or your loved one's life, medication, and treatment plan. These decisions are not made lightly by our team. We base each recommendation on our experience as end-of-life professionals and our desire to ensure each patient is receiving the right care at the right time.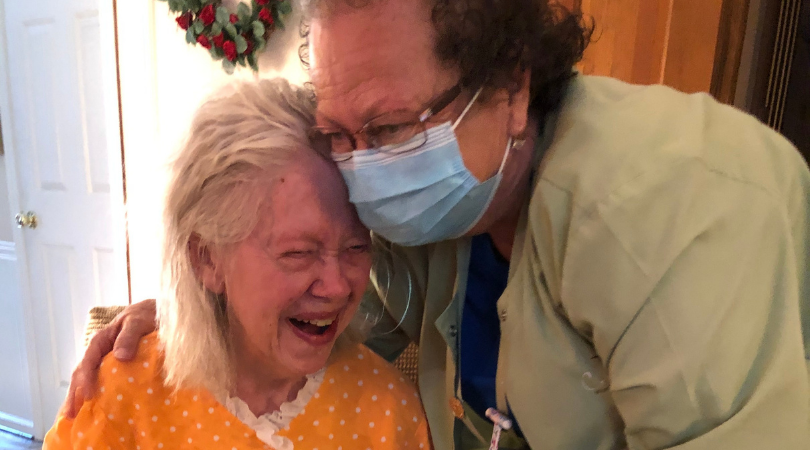 When Things Get Tough
There might come a time when your loved one's symptoms take a turn. You're going to want to head to the emergency room. That's what we've been conditioned to do when help is needed. But now you have a team of people who know your loved one and are waiting to help. Crossroads is available 24 hours a day to answer your questions and address any emergencies. On Day One, we provided an emergency kit of medication that can quickly get most emergent symptoms under control. We'll walk you through how to use it so your loved one can remain safe at home. If it's something we can't handle with the emergency kit, we can dispatch someone to your home to provide hands-on care. Part of the beauty of hospice care is being able to manage these types of situations at home, so your loved one isn't put through the added stress of an emergency room visit. Call us first. We can help!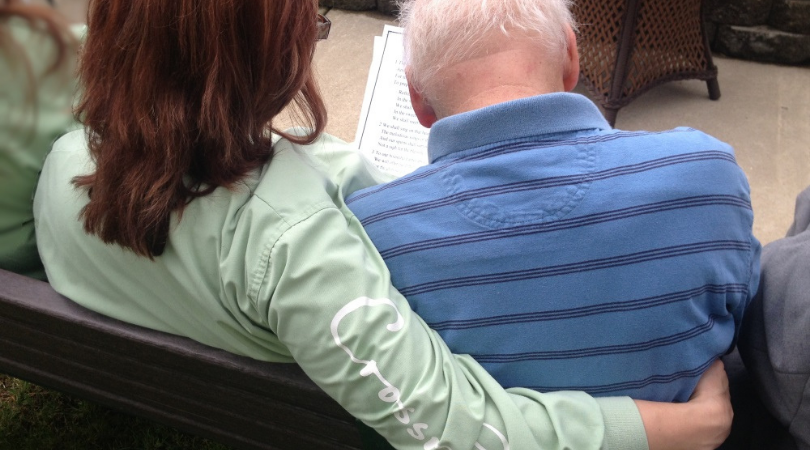 We're in this Together
Every end-of-life journey is unique. Some patients only stay with us for a few hours. Some stay for many months. There are going to be good moments when you cherish your time together and enjoy the calm certainty that your loved one is living their best lives in this particular moment. There will also be hard moments when you are angry, devastated, and full of doubt. Over time, you will build relationships with our staff and get to know them and how much they care for their patients. If you ever have questions or concerns, give us a call 24/7. We're here to help.
As your loved one gets closer to the end, you will see more of our staff as they work to support you and keep your loved one comfortable. In the final hours, we will begin our Evenmore Care program and keep a member of our staff bedside through your loved one's final transition. Then we will support your family through the grieving process in the weeks and months ahead.
Hospice is a service no one wants to need. But we will all experience the loss of a loved one at some point in our lives. Our staff will provide you with the support, education, and shoulder to cry on that you need to help meet your loved one's final healthcare wishes. You don't have to go through this alone.
To learn about hospice eligibility requirements, visit our website or give us a call at 1-888-564-3405.
If you found this information helpful, please share it with your network and community. Copyright © 2021 Crossroads Hospice & Palliative Care. All rights reserved.