Should Hospice Patients Get the COVID-19 Vaccine?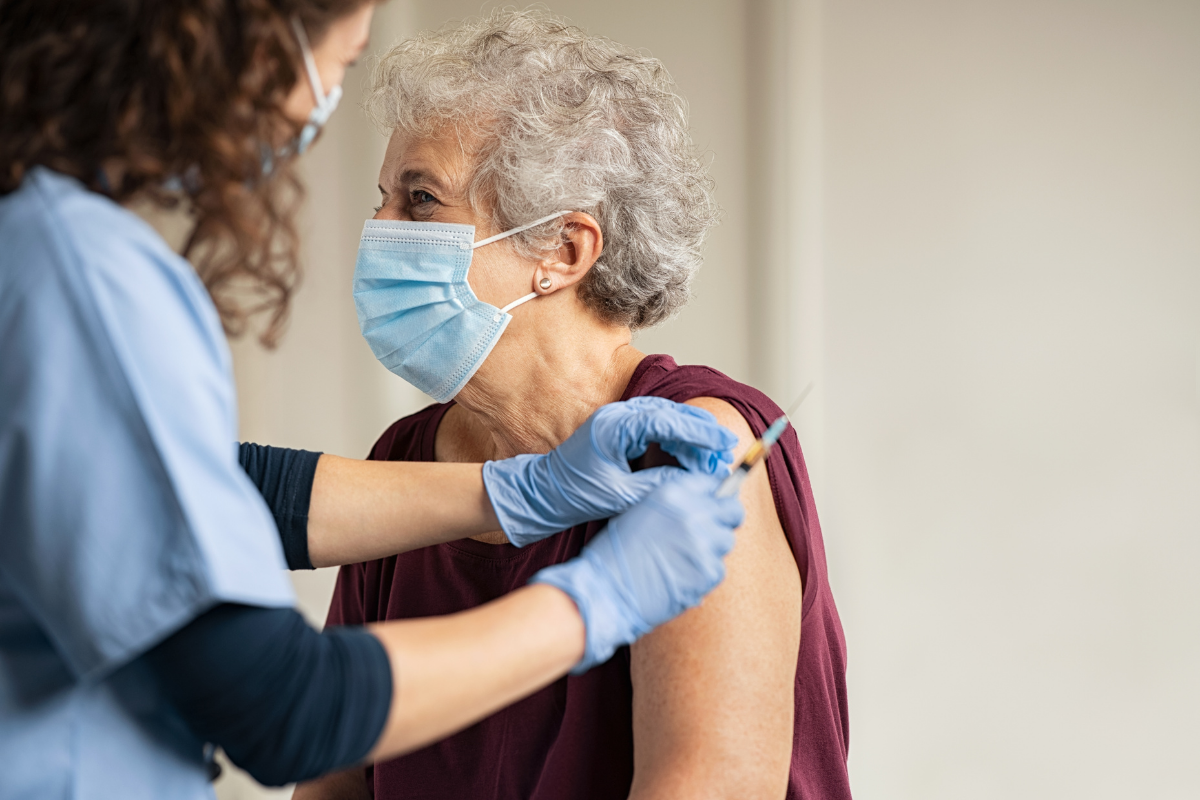 Looking back on March of 2020, many of us would have never believed that we would still be struggling with the COVID-19 pandemic today.
It is encouraging that there is better news on the horizon with the rollout of the vaccines. Currently, the Pfizer-BioNTech and Moderna vaccines are being used across the United States. Johnson & Johnson, and its pharmaceutical arm Janssen, is also working to receive emergency use authorization (EUA) for its own vaccine with Johnson & Johnson recently approved by the FDA for EUA.
With 25 years of experience in hospice and palliative care, I know very well that there are many vulnerable people out there. Making the decision to vaccinate can be daunting for them.  Because both the virus and vaccines are relatively new, limited information is available regarding how they might affect the terminally ill. So how should hospice patients evaluate whether or not to get the COVID-19 vaccine?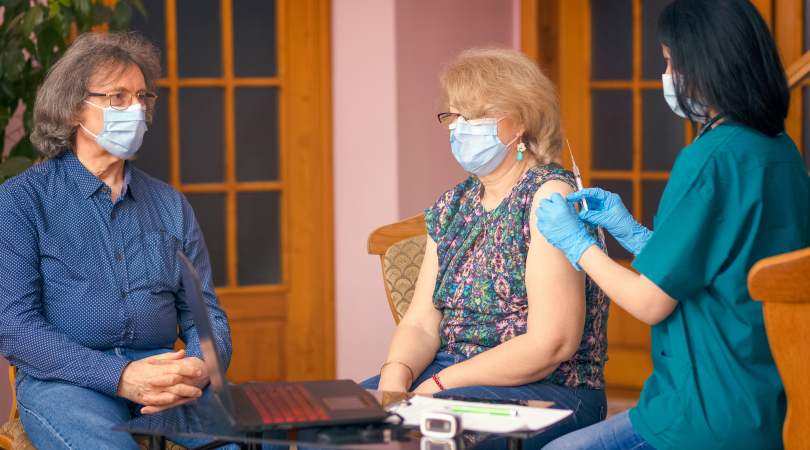 What does the CDC recommend? 
In the US, the Centers for Disease Control and Prevention (CDC) states that the risk for severe illness with COVID-19 increases with age. Risk also increases with underlying medical conditions. As a result, their current recommendation is that the vaccines may be administered to people with underlying medical conditions, provided they have not had a severe allergic reaction to any of the ingredients. Helpful information about allergic reactions to the COVID-19 vaccine can be found on the CDC's website here.
That said, they also include a disclaimer that states there is still not enough empirical data to prove whether those with compromised conditions are more or less safe after receiving the vaccine.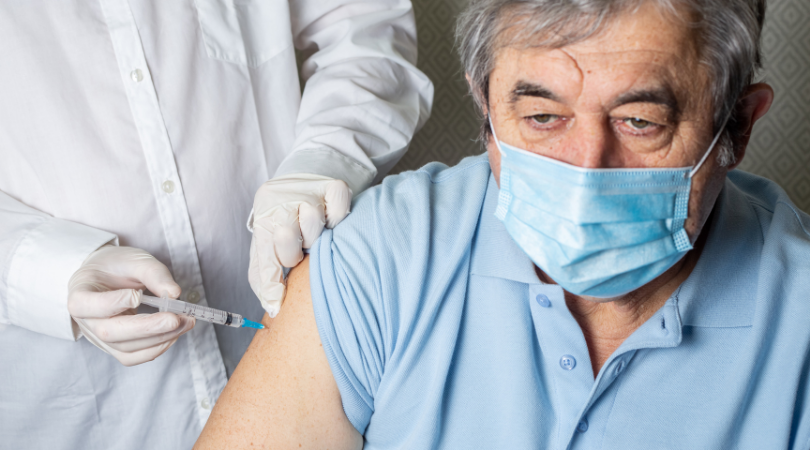 Should someone with a terminal illness receive the COVID-19 vaccine? 
Every individual – especially those with terminal illnesses – must carefully consider why they ultimately decide to receive or decline the COVID-19 vaccine.
Ask yourself, your loved one, or your patient the following questions:
What are the individual's goals of care?
Do they want to enjoy the time remaining? 
Do they want to try to meet a milestone such as the birth of a grandchild, attend a wedding, see someone graduate, or simply be with the ones they love as long as possible?  
Unfortunately, there is no crystal ball to provide answers. As a healthcare professional, I have seen the many benefits of vaccination. But terminal illnesses present their own unique challenges and questions in relation to the COVID-19 vaccines.
The best course of action for any individual who has a serious health condition and is considering the vaccine should be to sit down and discuss it with their healthcare provider and loved ones before making a decision.
In any case, Crossroads Hospice & Palliative Care is simply a phone call away. In times of need, a highly-qualified hospice team member can make a home or nursing facility visit to assess the status of an individual. Based on that assessment, we can provide options and resources that are tailored specifically to their needs. We focus on helping you navigate these ever-changing days ahead. You do not have to face this journey alone.
If you need more information regarding the services offered by Crossroads, contact us at 1-888-564-3405.
DeAnna Looper, RN, CHPN, CHPCA, LNC, CHC, CPCO
Crossroads Hospice & Palliative Care
Chief Compliance Officer
If you found this information helpful, please share it with your network and community.
Copyright © 2021 Crossroads Hospice & Palliative Care. All rights reserved.