Kansas City Senior Prom Rocks the Night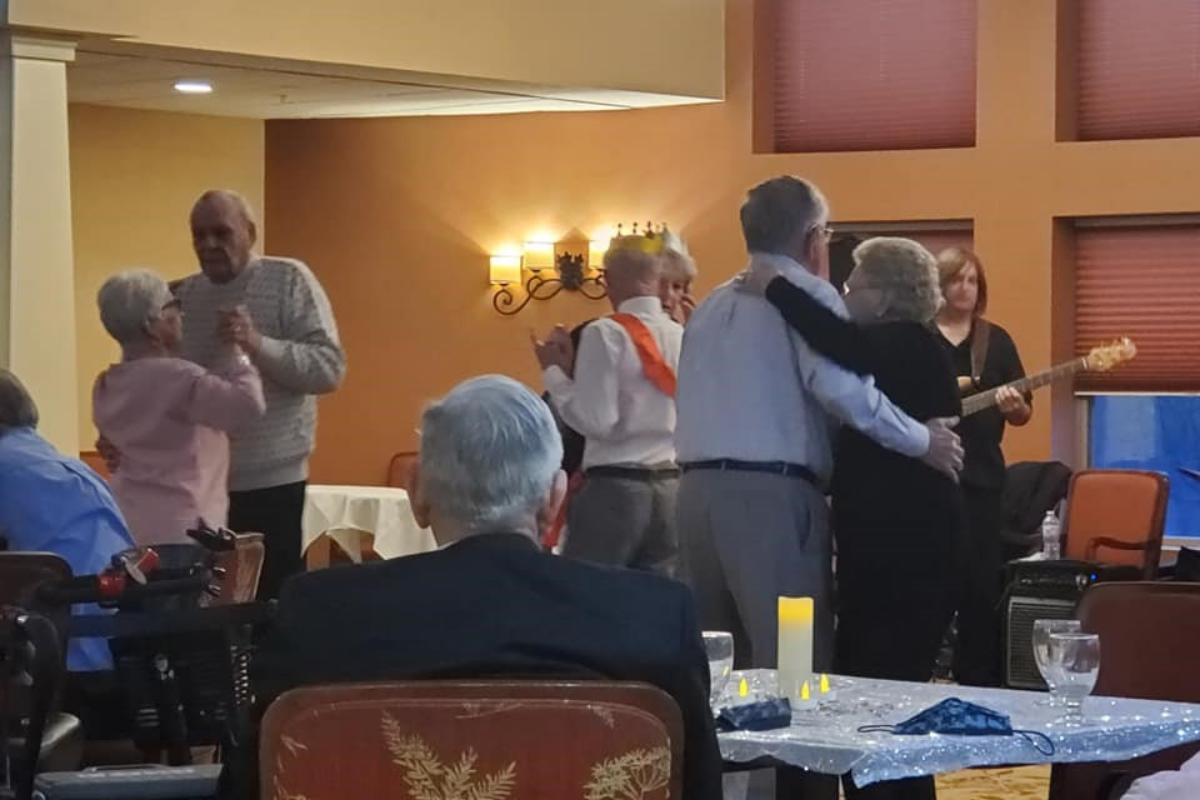 As high schools around the country were still finalizing their pandemic-era prom plans on National Prom Day, Wednesday, March 31, a rocking Senior Prom was taking place in Kansas City, MO.
More than 30 seniors who live at the concierge, resort-lifestyle Riverstone Retirement Community gathered in the Fine Dining Room for a socially-distant dance party complete with the election of a prom king and queen.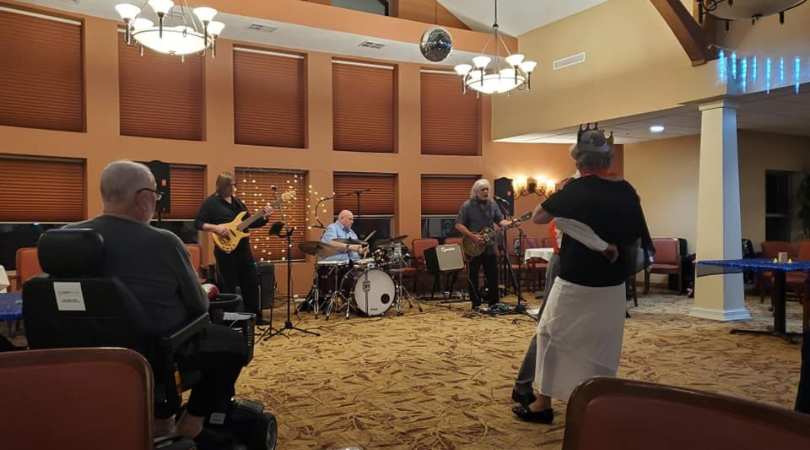 Prom Queen & King Elected
Prom Queen Mary Anne and Prom King Larry are known for their love of dancing. Friends who met at Riverstone, according to Riverstone Community Manager Sherri Stryker, "they never miss line dancing class on Mondays."
Sherri mentioned how she looked forward to the Senior Prom for the entire month of March.
"It gave residents some freedom to kick back and enjoy some refreshments and great music."  
And, unlike at a high school prom, there was a choice of spiked or non-spiked punch.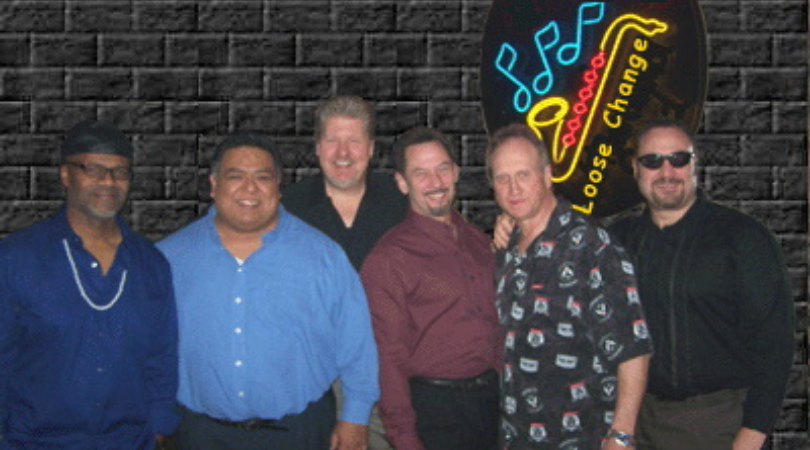 Three Sets of Music!
Thanks to Crossroads Hospice & Palliative Care Provider Relations Manager Heather Merriott, Gino Bueno and his Loose Change Band performed three sets of hit songs.  Heather has followed the popular Kansas City area group for years. She knew they love providing entertainment to an older crowd and invited them to perform at the Senior Prom, which they quickly accepted.
While there were fewer people present after each set, Sherri said a sizable crowd stayed until the very end. After the long, isolating year of the COVID-19 pandemic, the Senior Prom delivered a lighthearted evening for Riverstone residents to enjoy together, in person.
To learn about the Crossroads team that does more for patients and their communities, give us a call at 1-888-564-3405.
If you found this information helpful, please share it with your network and community.
Copyright © 2021 Crossroads Hospice & Palliative Care. All rights reserved.