Changing How We Provide Care: Lessons from a Pandemic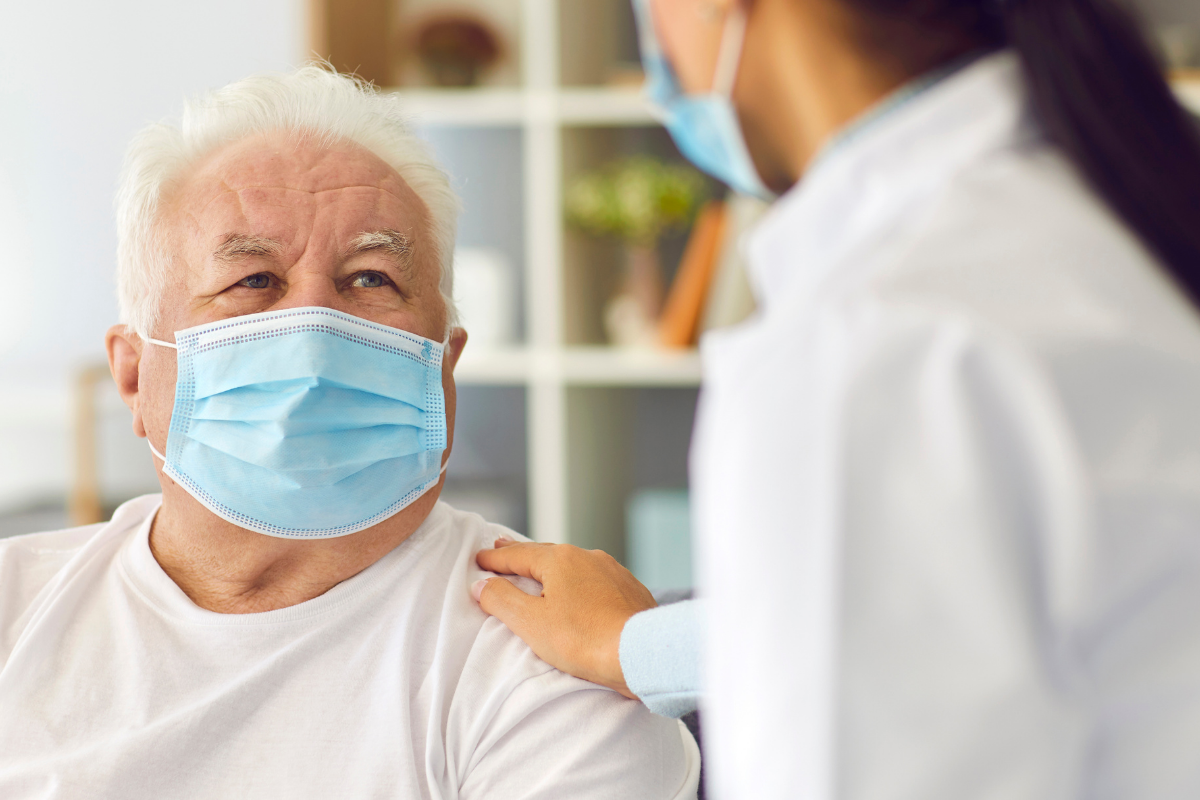 The past year and a half has been a time of unprecedented crisis, changes, and loss. It has also been a time of inspiring acts of service from dedicated healthcare workers, essential workers, and scientists, as well as individuals who reached out to support their community with acts of kindness and volunteers who spent their days and nights scheduling vaccine appointments for our most vulnerable.
As we move forward, we need to take the lessons we've learned from the pandemic and build on the opportunities they have presented.
Timothy G. Ihrig, M.D., M.A., Chief Medical Officer of Crossroads Hospice & Palliative Care explains, "Resource limitations experienced during the COVID pandemic specific to acute care systems – hospital utilization, ICU beds, ventilators, etc. – to a large extent, manifest iatrogenically. The coronavirus was not the cause, but rather an accelerant that revealed the system of medicine's Achilles' heel. The system's profound inability to share truths regarding disease trajectories, prognostication and the absolute, inescapable physiologic inevitability that all of us will face someday, led to crises nationwide."
Throughout the pandemic, the healthcare system disproportionately failed our most vulnerable citizens, particularly the 15% of the population who are elderly, ill, and living with comorbidities.
"A disproportionate number of individuals ending up in an ICU had underlying advanced illness or illnesses. The vast majority of them likely had no real understanding of their disease process and the progressive, irreversible, and ultimately fatal trajectory they were on because of said illness," shares Dr. Ihrig.
"While the medical establishment will cry 'foul' when I offer that it was negligent for not empowering these individuals years ago at diagnosis or at some point prior to their ending up tethered to artificial mechanisms of life-sustaining interventions (futile mechanisms for most), with the realities of their illnesses, nonetheless, this is the dystopian reality of contemporary healthcare – we do things 'to' a disease and rarely anything for or with the individual. Patient choice is limited by what the long white coat offers and continued escalation of clinical intervention – even when futile – is guised as providing hope and supporting the good fight. We need to tell the truth so people can define what exactly they hope for and what they are fighting for. A majority of people, when given the choice, choose NOT to escalate to futile interventions. They choose to be with family and live, love, learn and grow with whatever time remains rather than attempting to overcome Mother Nature and defeat death. To be clear, the latter is impossible. Absolute inevitability is an absolute certainty. "
Until we acknowledge and accept inevitability and learn how to talk about it and translate it to individuals, parallel with what is sacred to them, nothing will change when the next pandemic hits or when the next diagnosis of serious illness needs to be delivered.  
As Dr. Ihrig says, "What lacks is an ability to share the reality of living with advanced illness and that, for most, there is a time when medical care designed to cure ceases to be effective. The linear algorithmic mechanism of escalating clinical interventions fails to take into account the body's ability to heal or recover. There is a finite limit to what is possible – the circle of life, if you will. We first need to acknowledge this inevitability. Then perhaps we can accept it, create a vernacular to discuss it, and then seek signs of it so we can translate this truth to our patients and empower them to choose how to live based on what is sacred to them, rather than be defeated by fighting the unwinnable fight.
"Had we practiced medicine, if we ever begin to practice medicine like this, I offer we would have witnessed a vastly different experience from the perspective of healthcare resources over the past 14 months."
Crossroads provides care to patients facing serious illness. To learn more about our services, please call 1-888-564-3405.
If you found this information helpful, please share it with your network and community.
Copyright © 2021 Crossroads Hospice & Palliative Care. All rights reserved.