Volunteer Spotlight: Patty Bucy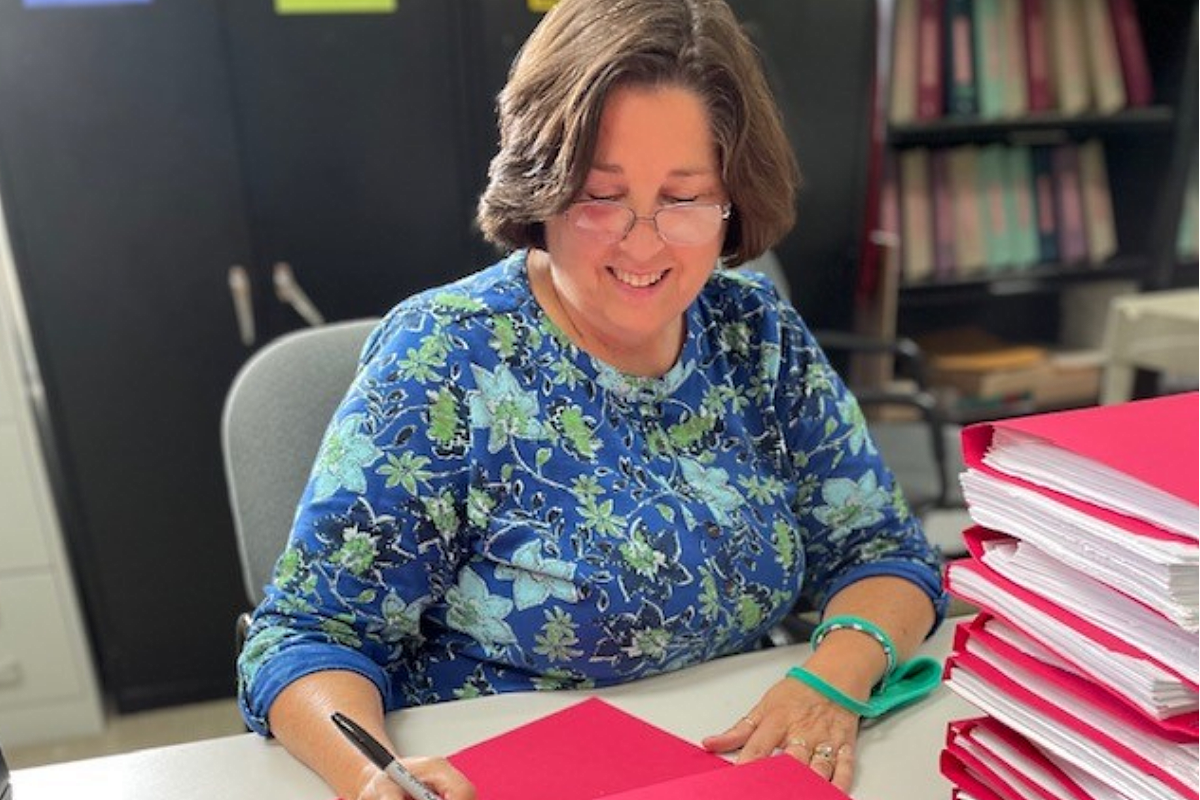 Patty Bucy has volunteered for Crossroads Hospice & Palliative Care in Northeast Ohio diligently once-a-week for four hours for more than four years.  All of Patty's time is spent in the office assisting with administration and after 31 years as a public-school teacher, that suits Patty just fine.  
According to Volunteer Manager Jamie Hale, Patty "is a well-known staple with us here in the office."  Patty holds a special place in Jamie's heart because they started at Crossroads at the same time.  Jamie explained that on her first days in her current position she was shadowing a more experienced Volunteer Manager when Patty was first interviewed.
Medical Records is one of the departments where Patty works her magic filing, sorting and copying.  Patty also assists with mailing bereavement letters to families who have experienced the loss of a loved one receiving end-of-life care at Crossroads and "packets for nurses and admissions."
Crafting Comes Easy
Scrapbooking is one of Patty's favorite activities for patients and their families.  The family "submits photos of their Gift of a Day event and I go through them and curate them," she said.  
"Patty's not shy and she strives for perfection," Jamie explained.  "She's very good with detail" and excellent with "crafting."  Patty will tell you she likes the "non-stressful" qualities of her volunteer work after working so hard as a teacher for so long.
Patty first began volunteering for Crossroads when she moved to a new neighborhood and was looking for new ways to contribute.  While she admits many people have preconceived ideas about hospice, she knows "all kinds of great care" is provided.  Crossroads "provides comfort, care, support and friendship" which has a "big impact" on patients and families. 
Patty dependably shows up for her once-a-week volunteer shift, "I go where I'm needed to do something that helps."  She welcomes variety and as you can imagine, Patty has many fans at Crossroads.
To learn more about volunteering with Crossroads, please call 1-888-564-3405.