Volunteer Spotlight: Anne Marie McGinnis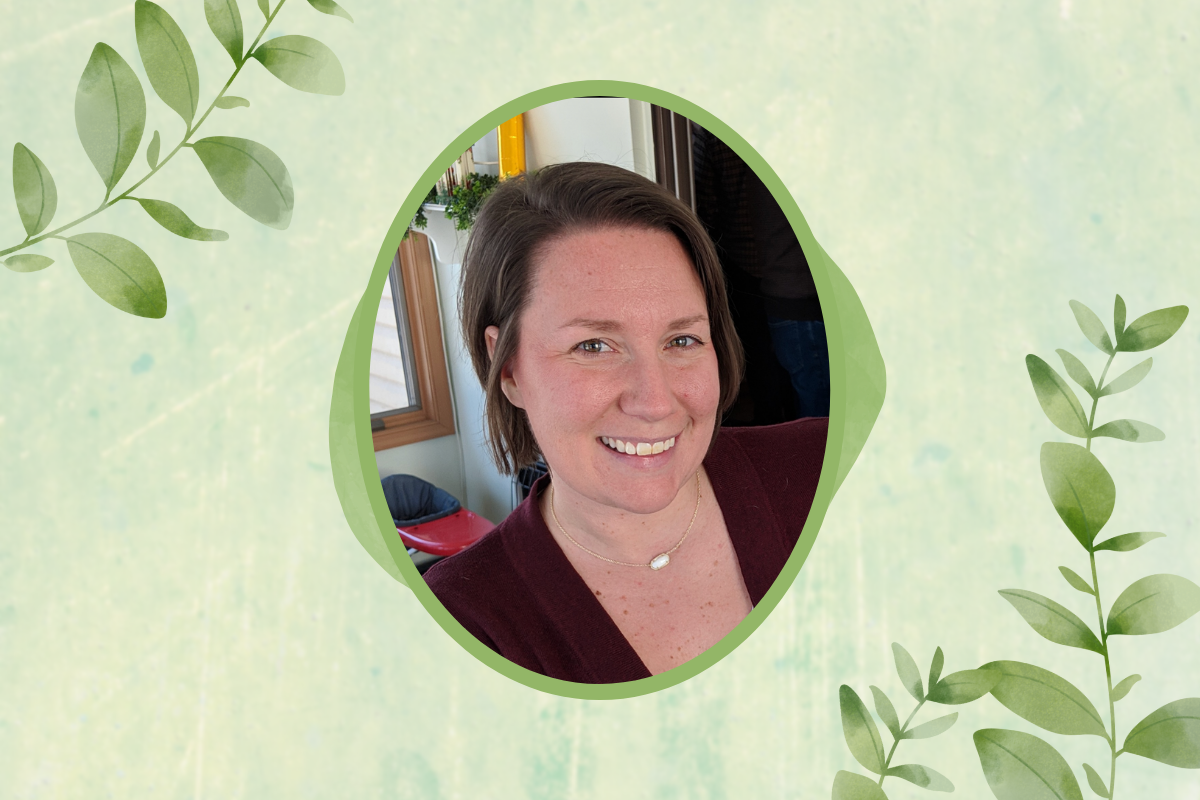 To complete her Graduate Certificate in Gerontology, interning full time for a full school year was a requirement. With a budding interest in end-of-life care, Anne Marie McGinnis was placed at Crossroads Hospice & Palliative Care in Philadelphia, a provider she "hadn't known about." Her internship was considered volunteering because it was unpaid service.
Anne Marie went back to school after working as a Medical Social Worker with HIV/AIDS patients in Philadelphia for 13 years. As an undergraduate at Misericordia University in Pennsylvania, she majored in social work. She admits, "it was interesting to have an internship in the midst of COVID" where Crossroads social workers were being welcomed "more into homes than facilities."
She quickly learned that Crossroads provides "the best hospice care possible for patients" and that the work is "rewarding for the whole team," including aides, nurses, chaplains, volunteers and social workers. Anne Marie appreciates the accessible "communication with each professional" on the care team.
Learning and Growing on the Job
Eve Frebergé, an experienced Crossroads Social Worker, was Anne Marie's mentor. Working alongside Eve was "a great experience" for Anne Marie. "She was able to explain so much and pass along" great information that helped Anne Marie grow in end-of-life care.
"Mere words cannot adequately express Anne Marie's diligence, dedication, intelligence, and willingness to engage in every opportunity presented with enthusiasm and verve. It is evident that Anne Marie is a shining star among us." Those are comments Eve wrote when one of Anne Marie's professors requested an endorsement from her for West Chester University's Graduate Student Association "Excellence in the Field Award," which Anne Marie went on to win.
Eve wasn't the only professional Anne Marie supported. She was happy to help out wherever she was needed in the busy Crossroads Philadelphia headquarters. Because she "doesn't say no," she was always "offering my support." Beneficiaries of that include the Volunteer Manager, the Bereavement Coordinators, the Chaplains and other social workers, all part of the Crossroads patient support services team. "I also helped out with support groups and dipped my toes into all social services" at Crossroads.
Her enthusiasm for the field and work as an intern won Anne Marie a position as a full time social worker in Philadelphia. In fact, she graduated this year on May 22nd and began her new career with Crossroads days later on May 26th.
While she only had the idea in the back of her mind before beginning her internship at Crossroads, Anne Marie is thrilled that she experienced working in end-of-life care. She knows she's in the right place now. She "loves" it and she was able to figure that out on-the-job.
To learn more about interning with Crossroads, please call 1-888-564-3405.
If you found this information helpful, please share it with your network and community.
Copyright © 2021 Crossroads Hospice & Palliative Care. All rights reserved.