Holiday Gift Ideas for Someone Who Has Lost a Loved One
Posted on
Monday November 29, 2021
in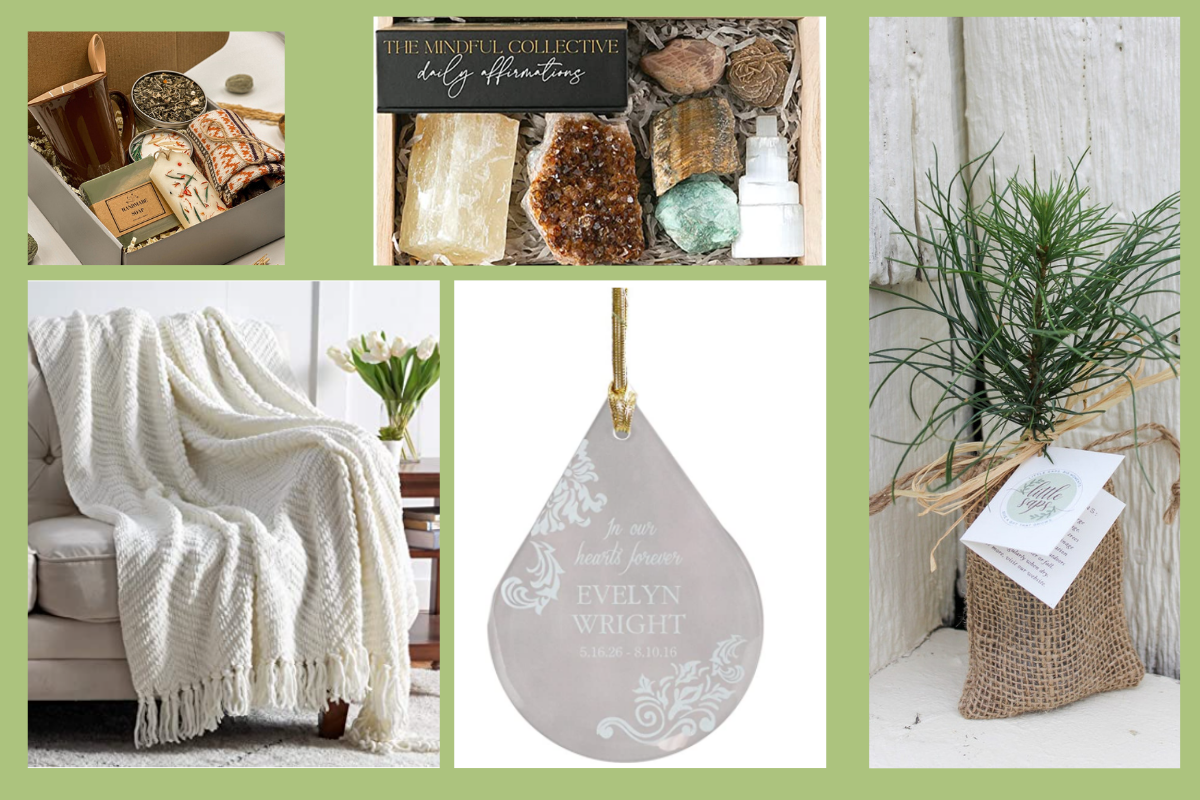 When someone is mourning the loss of a loved one, the holidays can be especially difficult. It's hard to imagine going through all of the holiday traditions without that precious person. If someone you know is struggling with grief during the holidays, you may be asking yourself how to acknowledge their loss while still showing your love with a gift. We have compiled a few ideas for a Christmas gift for someone who lost a loved one that could be a good fit for you.
Christmas Gift Ideas for Someone Who Lost a Loved One

A soft throw blanket is an excellent Christmas gift for someone who lost a loved one. Many people who are grieving prefer the comfort of home. A cozy throw blanket wraps them in a warm hug whether they are watching TV on the couch or snuggled in bed.

"Hygge'' is a Danish word for a feeling of contentment and comfort. Something we all want to give to someone who is mourning the loss of a loved one. This Hygge Gift Box from CareGiftStudio on Etsy is a box of kindness and self-care with a hand-poured soy candle, a mug with a spoon, a choice of tea or hot chocolate, a pair of cozy knit socks, a handmade soap bar and a wax sachet. It's all wrapped in a box with a card you can personalize with your well wishes.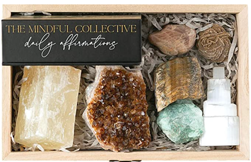 Help your loved one heal from their loss with a gift box that includes a set of seven healing crystals and 50 affirmation cards nestled in a keepsake wooden box. The box includes peach moonstone for clarity, desert stone for the energy to achieve goals, honey calcite to cleanse the mind, citrine to cultivate abundance, selenite tower to cleanse and purify, tiger's eye to build courage, raw aventurine to keep calm in new endeavors, and desert stone for the energy to achieve goals.

Sometimes the best way to remember someone we've lost is with the promise of new life. Your loved one can plant this memorial gift tree in their loved one's honor and watch it grow year after year. Planting a tree in a loved one's memory can be a healing ritual for someone mourning their loss.

A memorial ornament is a thoughtful Christmas gift for someone who has lost a loved one. There are many ornaments that can serve this purpose. Find one that captures the spirit of the person who has passed away or have an ornament engraved with their name like this tear-shaped memorial ornament.
Crossroads Hospice & Palliative Care provides Grief Recovery Groups in all the areas we serve. For more information about our grief support programs or senior hospice depression resources, please call us at 1-888-564-3405.
If you found this information helpful, please share it with your network and community. Copyright © 2021 Crossroads Hospice. All rights reserved.