Breaking the Cycle & Reducing Hospital Readmissions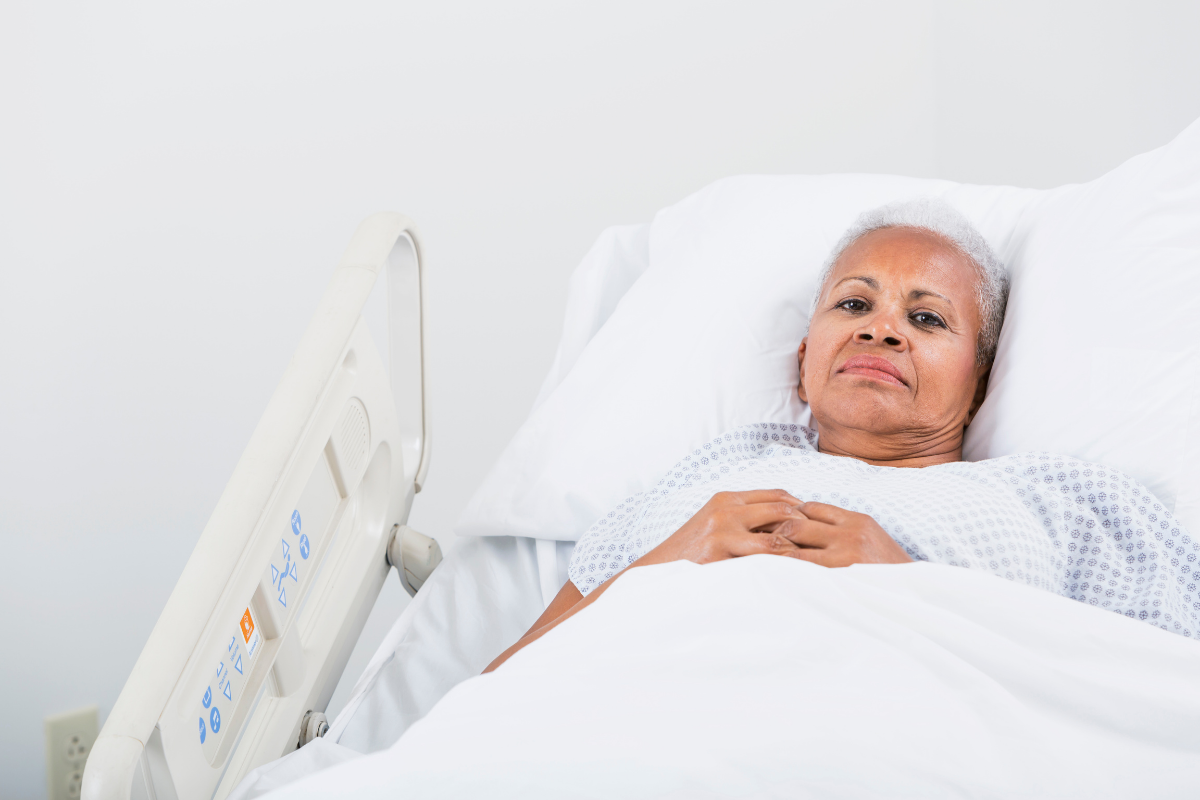 Some return trips to the hospital are unavoidable due to complications or new and unrelated problems. But too often, a rushed discharge process, inadequate coordination among healthcare providers, and a lack of critically important follow-up care leave discharged patients struggling to follow instructions about a new diagnosis or medication. Regardless of where in America patients live, support and education are key factors in preventing readmissions to hospitals. 
Hospital Readmissions Remain a Challenge
It's been nearly 10 years since 2012, when the Centers for Medicare and Medicaid Services (CMS) began reducing Medicare payments for hospitals deemed to have excess readmissions for patients within 30 days. Today, reducing hospital readmissions remains a challenge.
"In fiscal year 2021, CMS will penalize 2,545 hospitals for having too many Medicare patients readmitted within 30 days, according to federal data cited by Kaiser Health News," reported Becker's Hospital CFO Report in November 2020.  Fiscal 2021 began October 1, 2020 and ends this month, September 30th.  Further, "CMS will cut payments to the penalized hospitals by as much as three percent for each Medicare case during fiscal 2021."
To determine penalties, CMS examined hospitals' 30-day readmission rates for patients who had originally been treated for heart failure, heart attack, pneumonia, chronic obstructive pulmonary disease, hip or knee replacement, and coronary artery bypass graft surgery.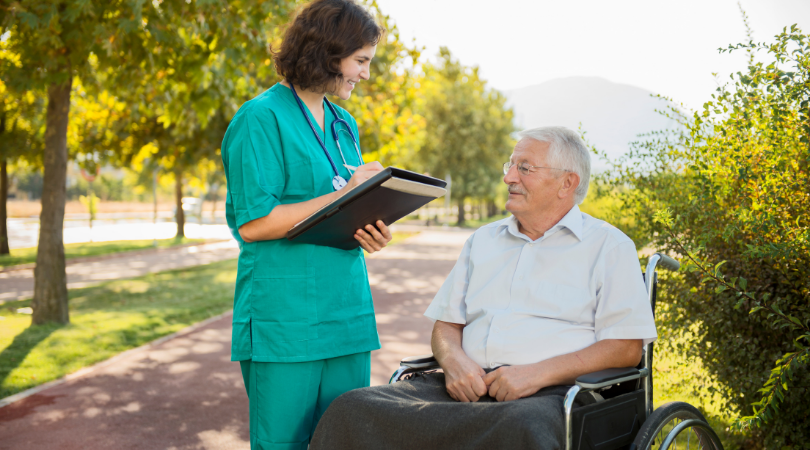 Community Health Workers Make an Impact
Massachusetts General Hospital, a 999-bed teaching hospital in Boston, published a study on the JAMA Network Open website last spring.
The study asked the question: "Does community health worker (CHW) care reduce 30-day hospital readmissions in inpatient adults participating in accountable care organization plans?"  The study's objective: "To determine if pairing hospitalized patients with ACO insurance with CHWs would reduce 30-day readmission rates."
Participants included adults who were hospitalized between April 1, 2017 and March 31, 2019. Based on a hospital readmission algorithm, all were at risk for 30-day readmissions.  All had ACO insurance.  A total of 573 participants were enrolled in the study with 550 ultimately participating. Among the participants, 277 were randomized to the intervention group and 273 were randomized to the control group. Overall, compared with the control group, fewer participants in the intervention group were readmitted in the 30 days after hospital discharge.
Then the COVID-19 pandemic came along. The pandemic amplified weaknesses in an already fragile healthcare delivery system which disproportionately failed our most vulnerable citizens, particularly the 15 percent of the population who are elderly, ill, and living with comorbidities.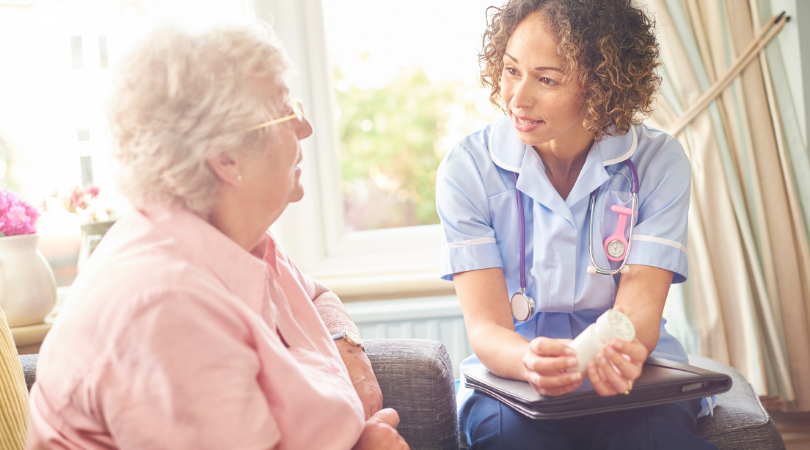 Keeping COVID-19 Patients at Home after Discharge 
"Remote patient monitoring helps Baptist Health achieve zero readmissions with COVID-19 patients."
That's the headline of a story that ran last April in Healthcare IT News.  A 519-bed hospital in Louisville, KY, Baptist Health enrolled 270 COVID-19 patients into its remote care program between March and November 2020. It monitored these patients continuously for an average of 12 days. 
"With the ability to capture the broadest picture of our patients' health, our providers were able to deliver high-quality care to patients in their homes, while achieving zero hospital readmissions post-discharge – a remarkable achievement with a highly unpredictable disease," said Chief Medical Information Officer Dr. Brett Oliver.  "The ability to set up alarms across multiple vital signs and adjust for individual patients is crucial for helping your care team understand when to act on alarms and gain a deeper understanding of their individual patients' conditions."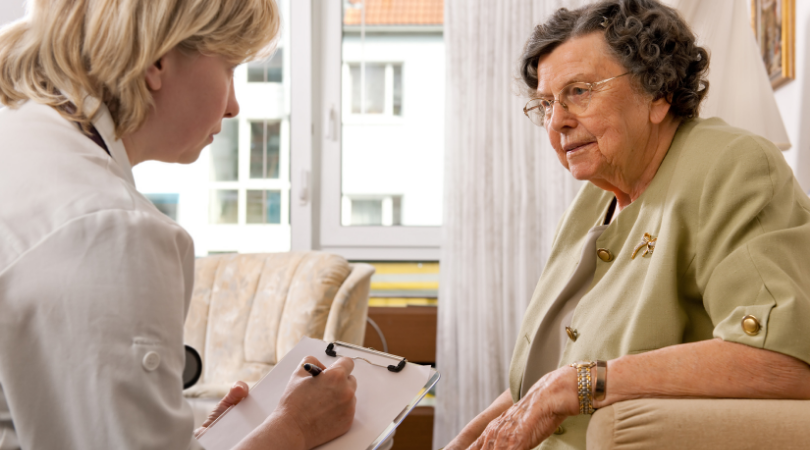 Nurses Recapture Revenue by Reducing Avoidable Readmissions
"Early illness recognition is key to identifying clinical problems before they become much worse, and the advanced practical registered nurses (APRN) played a big role in helping the staff make the proper assessments," according to Marilyn Rantz, Curators' Professor Emerita at the University of Missouri Sinclair School of Nursing in an article last month in McKnight's Long-Term Care News.  Rantz was the lead author of a study published in The Journal of Nutrition, Health & Aging this year.
The study showed that "11 providers in the St. Louis area were able to recapture $32 million in revenue over six years by reducing avoidable hospitalizations."  The facilities all participate in the Missouri Quality Improvement Initiative offered through CMS. "Key components of the program include a full-time APRN in each facility and an operations support team to implement the program's initiatives." 
The study concluded, "Reducing avoidable hospitalizations has large benefits for reducing costs to payers, but there are also substantial financial benefits to nursing homes as they recapture revenue that is lost with each day of hospitalization of their residents. Focusing attention of nursing staff on early illness recognition and expeditious management of change in condition within nursing homes has benefits for residents, too."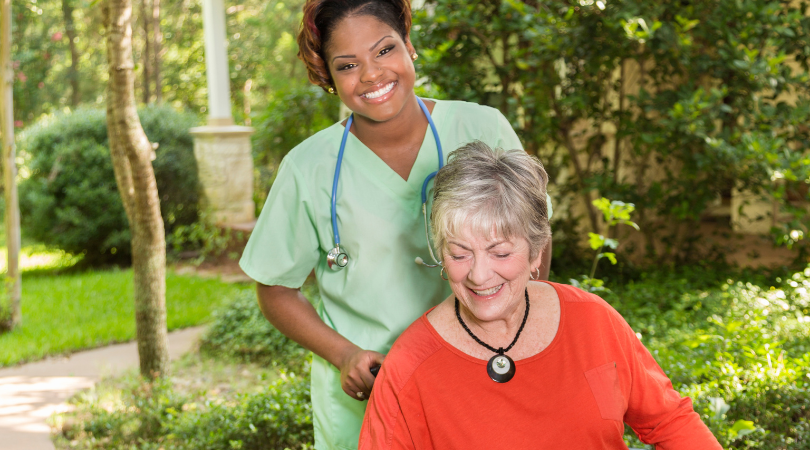 Avoiding Returns to the Hospital Often Starts at Home
For many families, avoiding readmission to hospitals starts in the home with family caregivers or home health caregivers.  HandOff is a digital "record keeping tool to reduce hospital readmission among the elderly due to lack of reliable daily care and health status tracking. HandOff enables families to share real-time care data and histories with each other as well as their clinical care team."
HandOff was founded by Richard Carpenter, who took care of both of his parents at their end of life.
"Throughout the process of increasingly complex healthcare and status," The HandOff website states, "Rich worked with his siblings and cousins to create a loving, caring team along with their home care aide, Jennifer, physicians, visiting nurses, physical therapists and hospice nurses and aides. Along this journey he discovered that no one is as invested in our parents' care as we were and that we need to own the monitoring of their daily care and health status if we wanted to keep them feeling well and out of the hospital." 
HandOff is designed to bridge the gap between medical and non-medical care.
Crossroads Hospice & Palliative Care, an end-of-life care provider that operates 11 locations in seven states, works closely with patients and families to identify care preferences, manage symptoms, and address clinical, emotional and spiritual needs through a team-oriented, interdisciplinary approach. This type of care, delivered where a patient lives, be it at home or in a long-term care facility, allows patients and their families to pick up the phone in a time of crisis and receive emergency medications and care without returning to the hospital. This is critically important in a patient's final stages of life, when comfort matters most.
For more information on how Crossroads can support patients at end of life and their families, visit our website or give us a call at 1-888-564-3405.
If you found this information helpful, please share it with your network and community.
Copyright © 2021 Crossroads Hospice & Palliative Care. All rights reserved.