Volunteer Spotlight: Terri Bell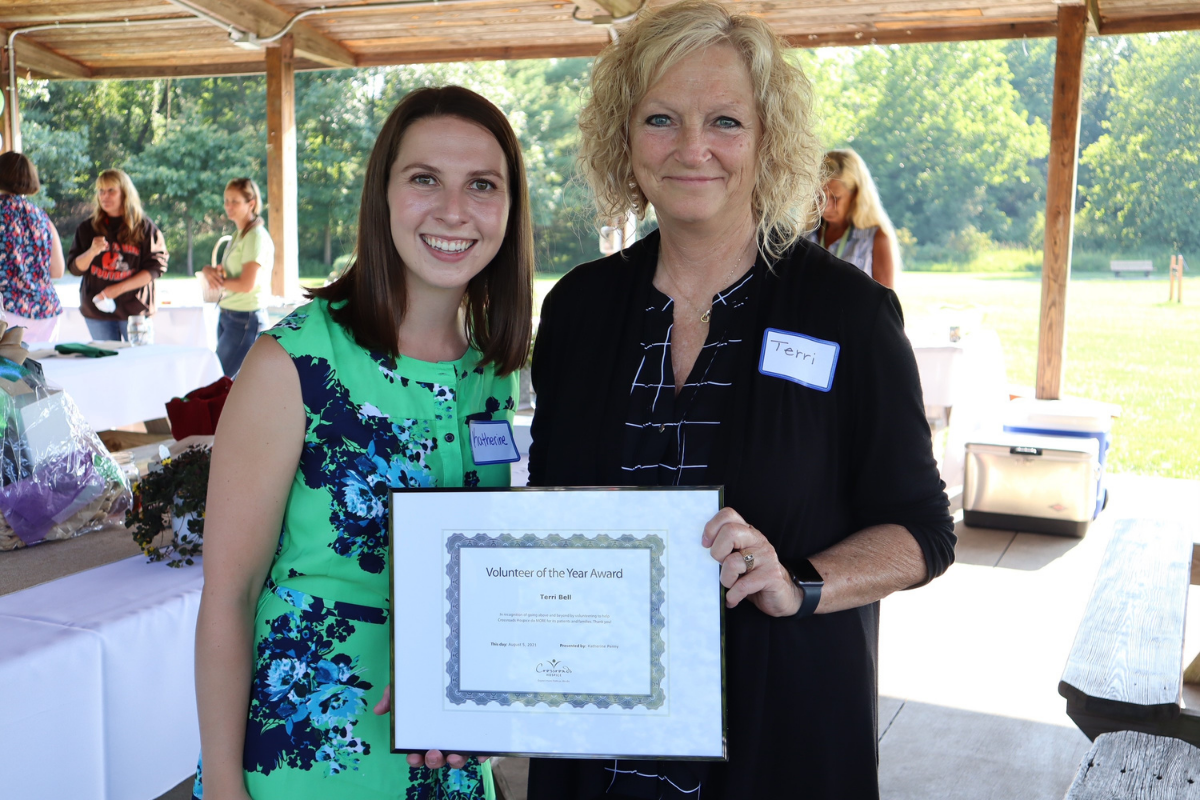 In the three years Terri Bell has been volunteering as a companion for Crossroads Hospice & Palliative Care in Northeast Ohio, she has visited with a total of nine patients. Terri typically makes time for two patients at a time, even though she works full time as an accounting manager at a small construction company, specializing in environmental air quality.
Terri was first introduced to hospice several years ago when her father received end-of-life care in a different state before passing away. "It was such a good memory, so amazing" Terri said. Then, when her two young adult daughters moved out, she knew she had the time and the drive to volunteer. "It helped soften the blow" of her new empty nest, Terri explained. It's given Terri "a different focus" and she "looks forward" to volunteering. Terri's really grateful for patients who allow her to "visit after work on her way home."
Crossroads Northeast Ohio Volunteer Manager Katherine Penney has been there for Terri every step of the way and the volunteer training has been excellent. "Katherine is very, very thorough," Terri said. "And, she's always there." Volunteering as a companion was "scary the first time," Terri said. "But Katherine guided me very well."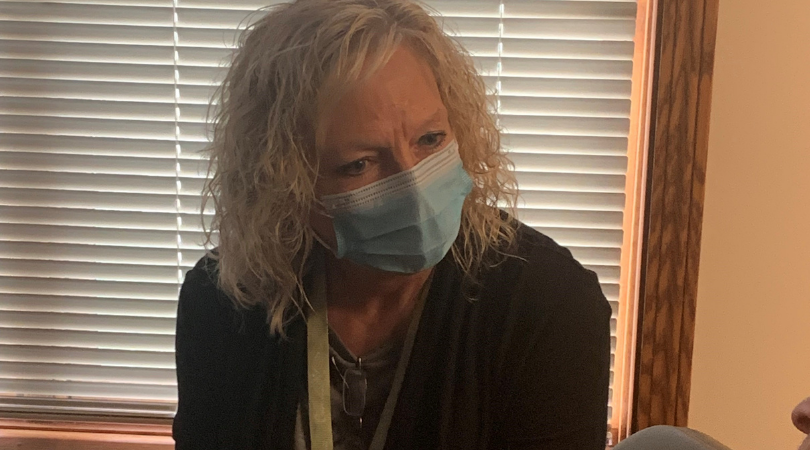 Brightening Someone's Day
After three years, Terri is now an experienced volunteer. "I love that I get to be a part of someone's journey," Terri said. She tries to makes things "easier" for the patient and the family.
Recently, for more than a year, Terri volunteered for a "wonderful case" that included a patient and his wife. As the husband declined and eventually passed away, Terri developed a very strong rapport with his wife, who she continues to visit in a bereavement capacity.
"Everybody has a different story and different personalities," Terri explained. Her goal is to be "warm and friendly" and to "not be 100 percent focused on a patient's illness." Terri knows "how to keep a conversation going" even if the patient is nonverbal. When Terri is telling a story she can sometimes tell that the patient is still mentally alert. Even if they don't talk, they still smile and laugh.
Katherine said Terri was Crossroads in Northeast Ohio Volunteer of the Year in 2021 and that it's well-deserved. She said Terri is "wonderful" and "very independent." Terri's eyes are always open, making sure she is an advocate for her patients.
Terri's singular goal is to "help brighten someone's day." She "feels really fortunate to meet great people. Everybody is wonderful." Terri feels like she's "the lucky one. I get to meet people and hear their stories."
If you found this information helpful, please share it with your network and community.
Copyright © 2021 Crossroads Hospice & Palliative Care. All rights reserved.