Saying Goodbye in a Special Way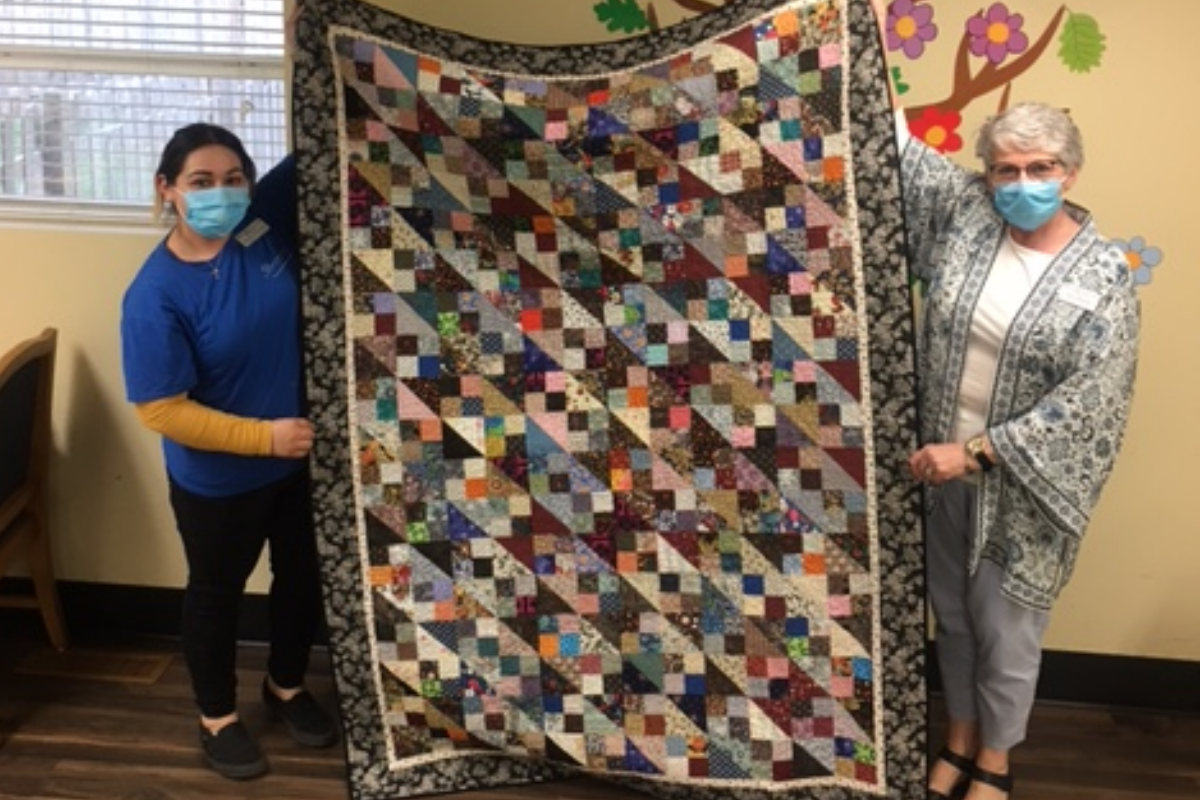 Assisted living facilities can be an excellent way for seniors to continue to live an independent life while being provided with help with daily life including housekeeping services, meals, and personal care. It's a social atmosphere where residents make friends that feel like family. This closeness means the entire community mourns when a resident dies.
As a partner to assisted living facilities, we have been privileged to witness and participate in many beautiful services and moments of recognition for residents who have died. One especially beautiful way of marking the passing of a resident is performed at Hillside Village in De Soto, Kansas.
When a resident of Hillside Village passes away, after final goodbyes are said, the mortuary arrives and prepares the body for transport. Then the staff of Hillside Village places a quilt over the body and escorts that person from the building.
Peg Wessel, RN, Director of Nursing for Hillside Villages tells us, "Staff lines up along the hall or near the foyer, and we escort them out. Sometimes the family is with us. We do it day or night."
"This person is a part of our family. They walked into our building, and we want to make sure they leave in a respectful way," she adds.
The quilt was originally made by the Kansas City Quilters Guild, but now they use a quilt made by the mother of a staff member.
"Families often tell us what a wonderful gesture it is," Peg shares. "We just really want to make it special – not just for the families, but also for the person we're honoring. We get to know our residents and families very well. We want to say goodbye in a special way."
Crossroads Hospice & Palliative Care staff have often participated in this ceremony with chaplains offering prayers and other staff standing alongside their Hillside Village partners to say a final goodbye when a patient has died. All have appreciated the reverence of this beautiful final escort.