How to Start a Caregiver Journal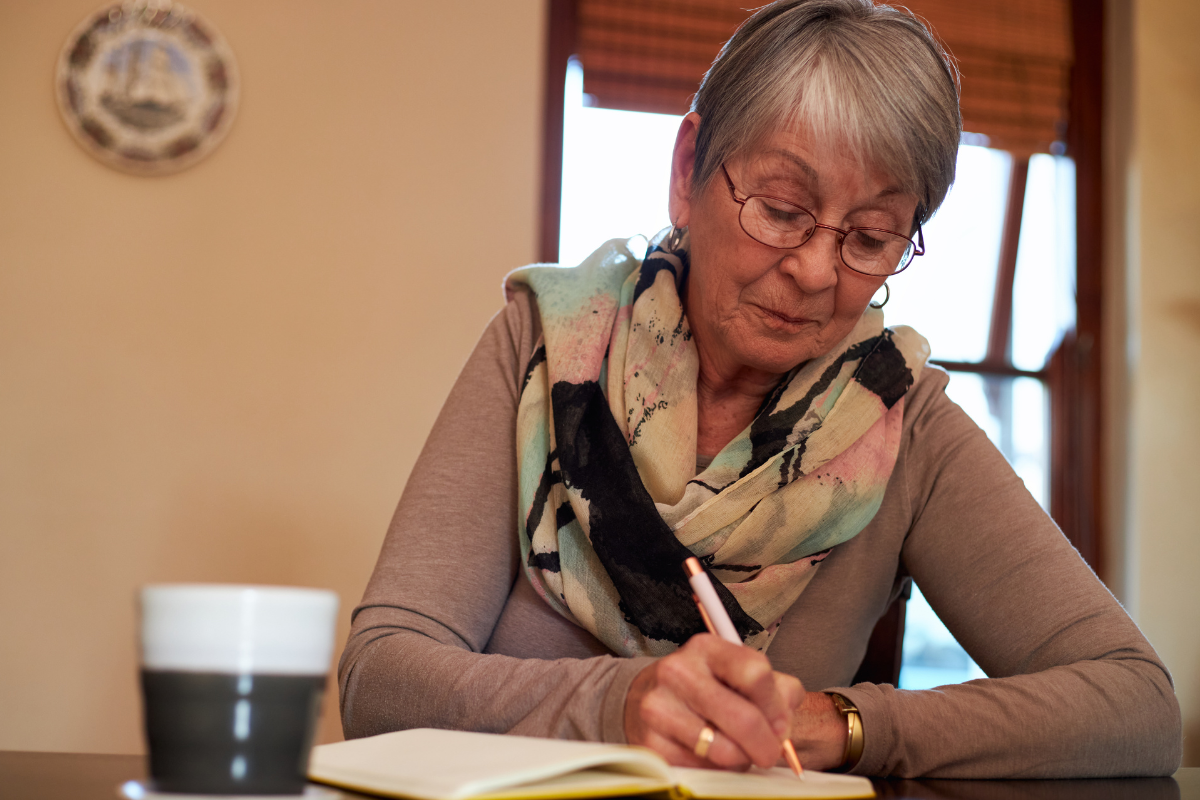 Regardless of how fulfilling caregiving can be, it is also stressful and emotional work. It is easy to get so caught up in the daily tasks of caring for a loved one that you forget to care for yourself. One way to reduce caregiver stress is to start a caregiver journal.
Do not mistake this caregiver journal as a place to note your loved one's current health condition or medical updates. Keep a separate notebook or computer document for this information.
Instead, use your caregiver journal as a place to worry, vent, laugh, keep track of blessings, or even doodle. It's a private place to express yourself to help you better cope with everything on your plate.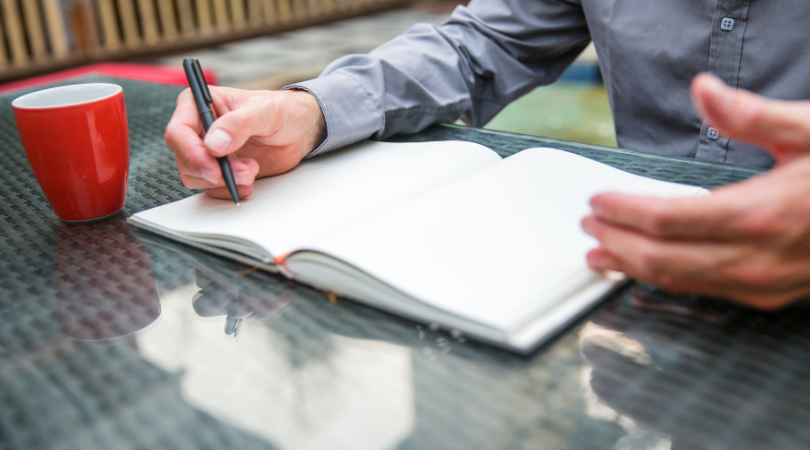 How to Start a Caregiver Journal 
Don't overthink it. You don't need a fancy journal book (although if this adds to your enjoyment, dive in and find one that best matches your style). But a regular notebook or a word document on your computer, tablet, or phone will work just fine.
If possible, set aside a short period of time at the start or end of your day for journaling. If that's not possible, just jot your thoughts whenever you can. Even committing to one sentence a day can be a great way to get started.
Aim for stream of consciousness. No one is going to read your journal, so just let your words flow. Don't worry about spelling or punctuation. The important thing is getting your thoughts on the page.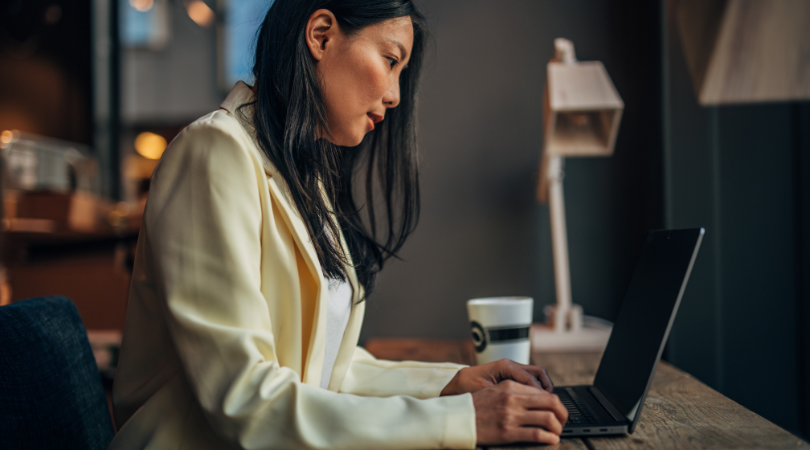 "Dear Diary." 
Did you keep a diary as a kid? If you are having trouble getting started with your journal, come up with an imaginary audience for it. Write to an old friend, to your loved one, or even to God. You don't need to start with that classic "dear diary" opening, you can just jump right in with whatever is happening that day.
You are on a caregiving journey, and your caregiver journal is where you can jot down everything that happens along the way. Some days will be full of gratitude. Some will be full of anger and frustration. That's okay. Keep your journal private and express what you need to say on the page.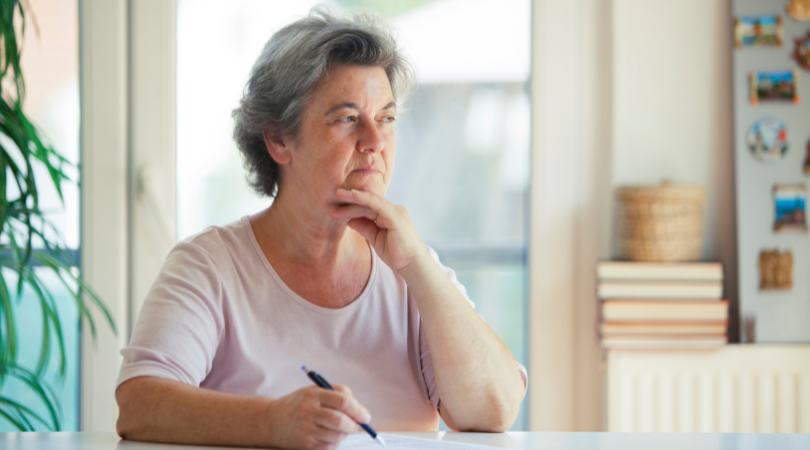 Don't look back. 
A major goal of journaling is to get negativity out of your head and onto the page. This doesn't work if you are constantly re-reading what you wrote and allowing yourself to get worked up over a past event all over again. If you really are compelled to re-read your caregiver journal, try to set aside key times to look back, like the end of the year or at the very least the end of the month.
Hopefully in the days and weeks that have passed, you'll find some emotional distance and an ability to spot patterns you can learn from.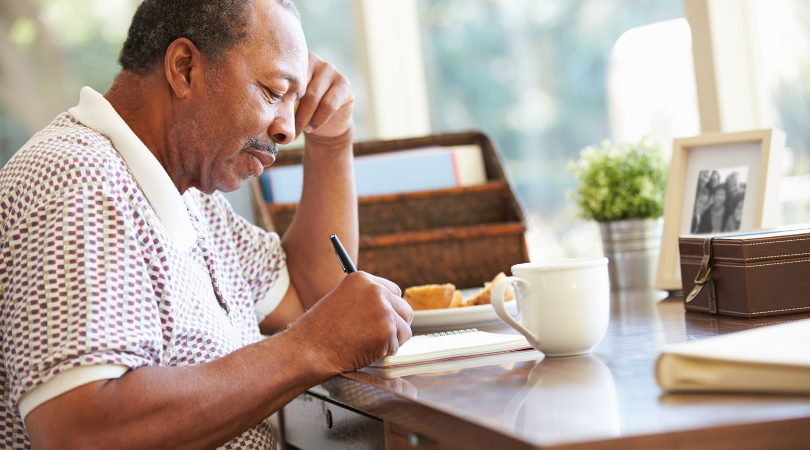 Brainstorm solutions. 
Working through the challenges of caregiving can be daunting! If you are struggling to make a decision or work through a problem, your caregiver journal can be a great space to come up with ideas for problem solving. There are no bad ideas in a journal! Come up with pros and cons. Throw up every creative solution you can come up with. The goal is to find a new way of looking at the problem while allowing yourself some additional space to vent about having to deal with the problem in the first place.
Remember that you don't have to go through all this alone. Crossroads Hospice & Palliative Care provides support to patients and their families as they face serious and terminal illness. Visit our website for more self-care ideas or call us at 1-888-564-3405 to learn more about the support we provide.
If you found this information helpful, please share it with your network and community.
Copyright © 2022 Crossroads Hospice. All rights reserved.