How to Become a Crossroads Hospice Volunteer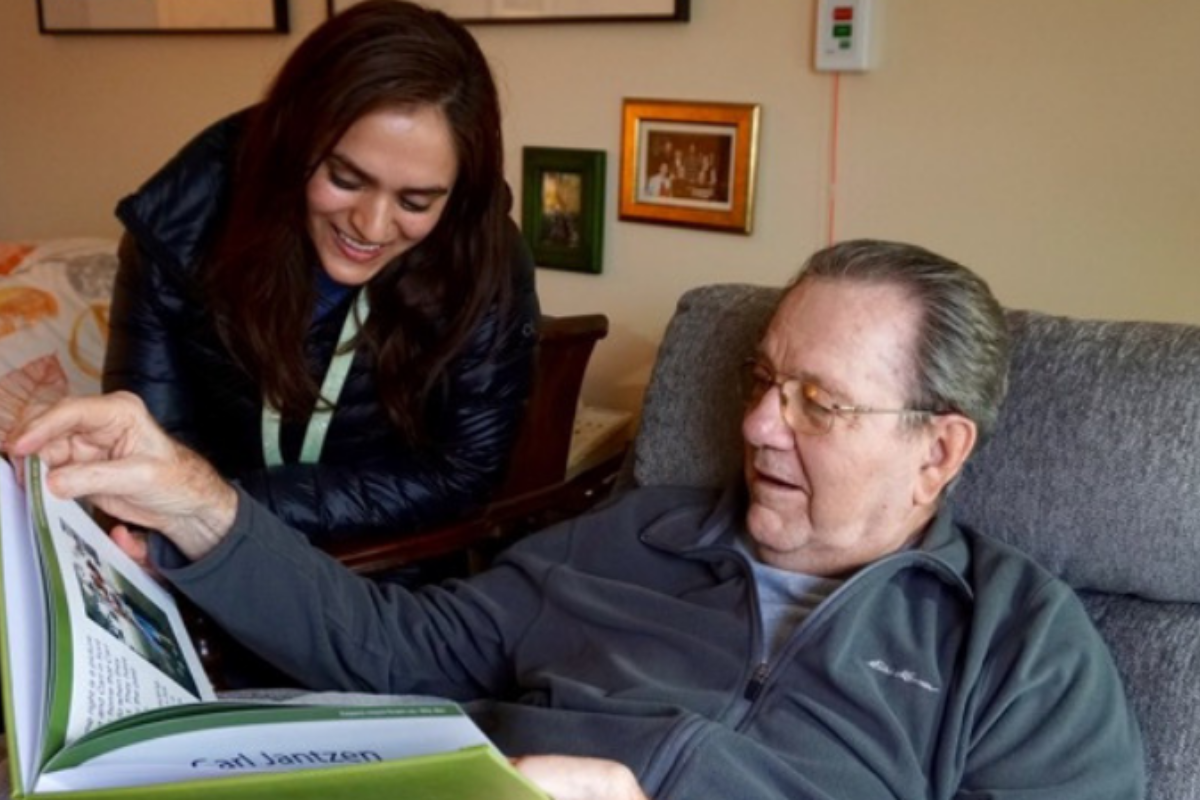 Crossroads Hospice & Palliative Care is always looking for caring individuals who want to share their time and talents making a difference in the lives of terminally ill patients in their community. Individuals interested in learning how to become a hospice volunteer should read on to learn more about how they can serve and what the application process entails.
What do hospice volunteers do? 
There are many ways to serve as a hospice volunteer! Some ways to volunteer include:
Companionship Volunteers. Volunteers visit with patients to provide companionship and a friendly face. They sometimes read to the patient or play cards, but often they just sit and chat. It provides social interaction for the patient and gives their caregiver the opportunity to take a short break to run errands or take a nap.
Veteran Volunteers. No one understands a Veteran like another Veteran. Our Vet-to-Vet program pairs up Veterans for conversation and support. Veteran volunteers may also participate in our Veteran Recognition Ceremonies as we honor the service the patient provided to our country.
Art Volunteers. Do you have a talent for art or music? Share it with a hospice patient. Music volunteers perform for and with patients. Art volunteers can help patients do crafts or create something beautiful to give to a patient. It's a wonderful way to spread a little joy.
Pet Volunteers. Do you have a friendly pet who is up-to-date on their shots and looking to make new friends? We welcome friendly pets and their owners to visit our patients. There's really nothing like seeing a patient smile at the sight of a friendly pup who has stopped by just to see them!
Office Volunteers. There are many ways to support patients right from our office. Office volunteers help with check-in calls, preparing admission paperwork, and assisting our volunteer managers and bereavement team. Your help in the office makes it possible for our staff to spend more time with patients.
When you apply to become a hospice volunteer, you will be put in touch with a volunteer manager who will speak with you about your interests, skills, and talents. Together, you'll determine the best fit for you.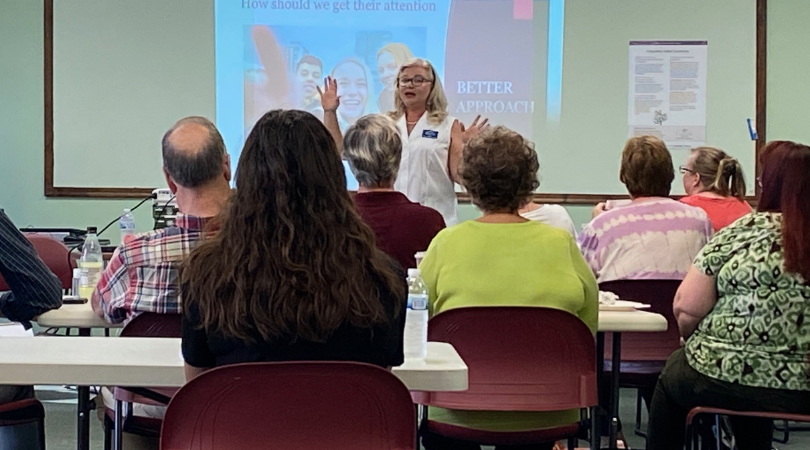 Do you offer training?
Yes! Your volunteer manager will make sure you receive all the training you need to succeed as a hospice volunteer. This training will help you become familiar with the needs of our patients and how you can best support them.
You'll learn all about Crossroads and how our interdisciplinary team works together to provide patients with the best care. Volunteers are an important part of that team!
Once you're ready, your volunteer manager will go with you on your first visit to a new patient to introduce you and help you get started. Moving forward, they will continue to be available to you to answer questions and provide any support or resources you need.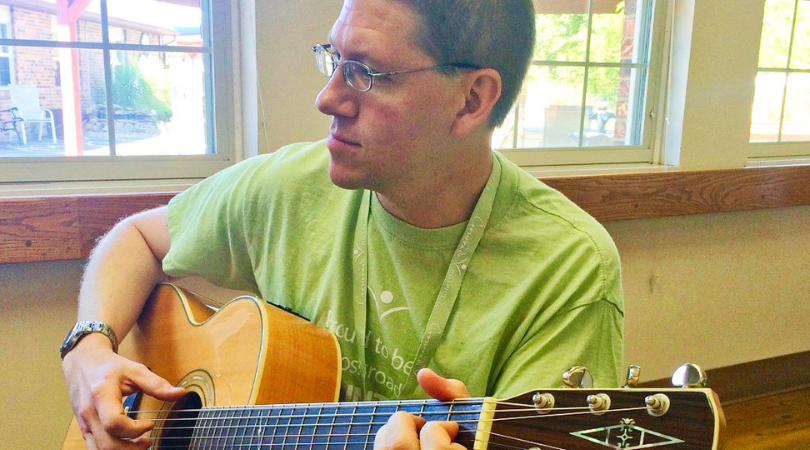 What are the requirements?
The most important requirement for a Crossroads hospice volunteer is a willingness to share your time and talents! You won't need to provide any nursing duties or administer medicine. Your role is a friendly visit to lift spirits.
You'll need to meet the following requirements to join our team:
Complete the volunteer application
Provide information about your health, any physical limitations, etc.
You will need to sign consent forms.
You will need to complete training with a volunteer manager
You will be required to have a tuberculosis (TB) test performed. This is done free of charge in our office.
You must be fully vaccinated for COVID-19. Fully vaccinated means that you have received the one-dose Johnson & Johnson vaccine or both doses of the two-dose Moderna or Pfizer vaccine.
Hospice volunteers must wait a minimum of one year after the death of an immediate family member or loved one before volunteering
Your volunteer manager can address any questions about the hospice volunteer requirements.
To become a Crossroads hospice volunteer, complete our online volunteer application or call 1-888-564-3405 to speak with a volunteer manager in your area. 
If you found this information helpful, please share it with your network and community.
Copyright © 2022 Crossroads Hospice. All rights reserved.