Earl and Myrtle Mills: Two Halves of a Whole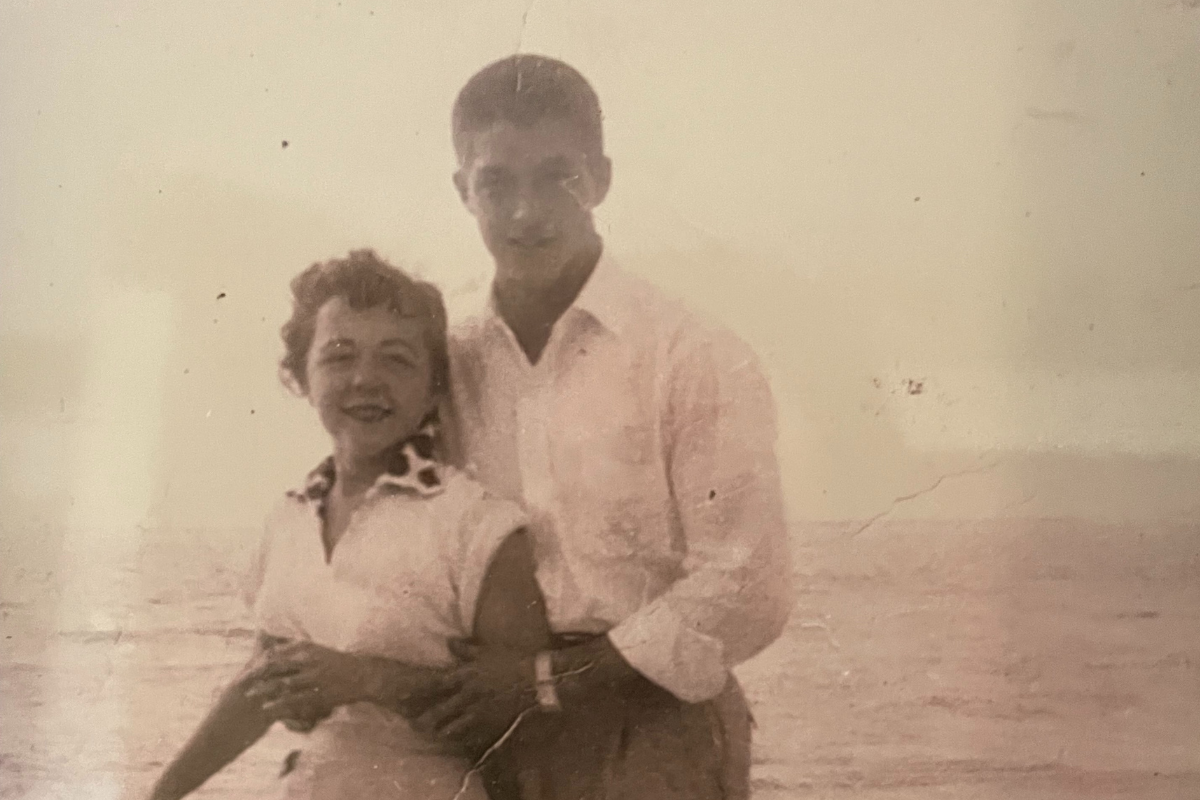 It has been said that behind every good man is a great woman. That has never been more true than in the case of Earl and Myrtle Mills. They met as teenagers, living on the same street in Hamilton, Ohio. 
"Both would probably tell you it was love at first sight. It might have been," said Vicki Newell, the Mills' eldest daughter. "They were only kids, but they turned each other's heads – that's for sure."
Mert and Earl married in December of 1953 at just 18 and 19 years old, respectively. They honeymooned in Tampa, Florida and settled in Hamilton thereafter. In the span of just six years, they welcomed five children—four daughters and one son. 
"I often wonder how they were able to do it. Five children, six years old and younger. They did the impossible," said Vicki. "But the thing about my parents is that they are a team. They've always been a team."

Two halves of a whole.
In perfect tandem, they have always made up two halves of a whole. He's always been a quiet man—not outgoing or gregarious. It was Mert who was the people person. Earl was modest in his career pursuits, while Myrtle had an entrepreneurial spirit. He was gentle, and she was assertive.
"They are polar opposites, but I always say my mom was the best thing that ever happened to Dad," says Vicki. "She brought stability and foundation to his life and she made him believe in himself." 
It was that belief in himself—and Mert's encouragement—that led to Earl working his way up to a management position at Wirtz Mayflower. He called her "the Little Capi'taine," always behind him 100% , and driving him to reach higher.
As for Myrtle, she worked as a Head Office Manager for Kroger—but it didn't stop there. They say a mother's work is never done and on top of raising five children, she had countless side jobs. She worked as a seamstress, creating window treatments and bridesmaids' dresses. She also studied cosmetology, cutting and styling hair in the Mills' home. She was even known to clean houses and beauty salons. And she did it all dressed to the nines, not a single hair or thread out of place.  
"My mom was ahead of the wave," said Vicki. "In a time when it was unusual for a woman to work outside the home, she held a job where she was surrounded by male colleagues. She knew numbers and finances—even her checkbook was balanced to the penny."
Both have always been driven by hard work and responsibility. Perhaps it was their upbringing as the eldest children in large families, often called upon to care for their younger siblings. But even more so, it was their desire to give their children a better life. That often meant sacrifice. For the Mills, it was worth it. 
"It took both of them working shoulder to shoulder, but we had wonderful food on the table and good shoes on our feet," said Vicki. "I'm a firm believer that each generation stands on the shoulders of the next, and they went without and worked hard as a team so that their children could have more opportunities."
And what opportunities they had. College educations, successful careers, blossoming families—including five children, eight grandchildren, and 11 great grandchildren. It's all the fruit of Mert's and Earls' labor, just as intended.
"Their hard work mattered. It's made a difference in everyone's lives. It creates a ripple," said Vicki. "They led by example and instilled a strong work ethic in us all. They made life better for us, and now we've made life better for our kids."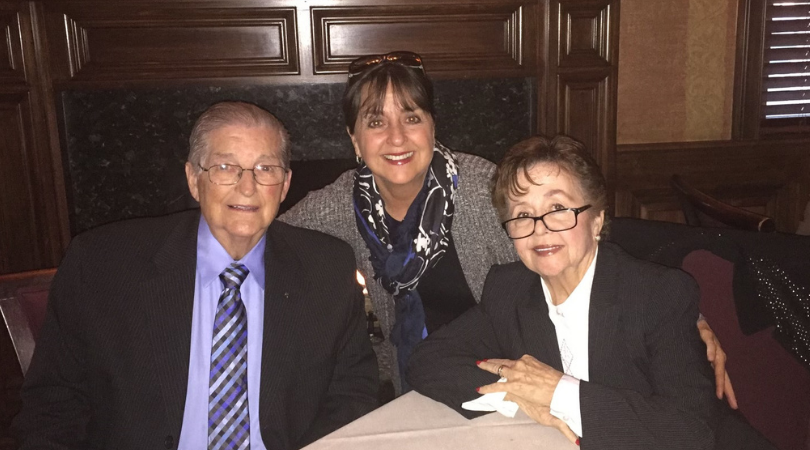 Giving back in retirement.
After Earl retired, he worked as a hospice chaplain. Myrtle accompanied him on patient visits and, in true fashion, would create connections with the men and women Earl served.
"My mom was wonderful cook. She'd make sure to find out the patients' favorite food, and she'd bring it along on the next visit," said Vicki. "Both of my parents gave of themselves in joyful effort. It was their purpose. They taught us that talents are for the betterment of those around us, and that's how they have lived their lives."
Earl and Myrtle, now both patients at Crossroads, are going on 70 years of marriage. There have been ups—such as their 60thanniversary trip to Chicago with their daughters—and downs—including Myrtle's decline following a 20-year battle with dementia. And, as teams always do, Earl and Myrtle have stuck together. The roles have been seamlessly reversed, with Earl now taking the lead and acting as protector to her, but their partnership remains strong.
"Their roles have changed, but one thing hasn't—they are better and happier together," said Vicki. "They've lived a good life because they've always, always persevered. It's unbelievable what they've accomplished. They beat the odds. And they did it all for us."
If you found this information helpful, please share it with your network and community.
Copyright © 2022 Crossroads Hospice & Palliative Care. All rights reserved.