Why Crossroads? We do more.
Accepting that your loved one is eligible for hospice care can be an emotional time for families. Trying to find the best hospice care for your loved one while dealing with those emotions can seem daunting, but the added benefit and support of hospice can be a great relief to both you and your loved one.
The Basics
All hospices are required to provide a base level of care with strict requirements set by the Centers for Medicare & Medicaid Services. You will be assigned a hospice care team that includes nurses, aides, a social worker, a chaplain, a bereavement coordinator, and volunteers, all under the supervision of the hospice medical director. Medication, medical equipment, and medical supplies related to the terminal diagnosis will be provided by the hospice at no cost to the patient.  
Hospice care is covered 100% by Medicare, Medicaid, and most insurance companies. This specialized care is designed to supplement care already being provided by family caregivers or assisted living staff. It can be provided wherever the patient resides.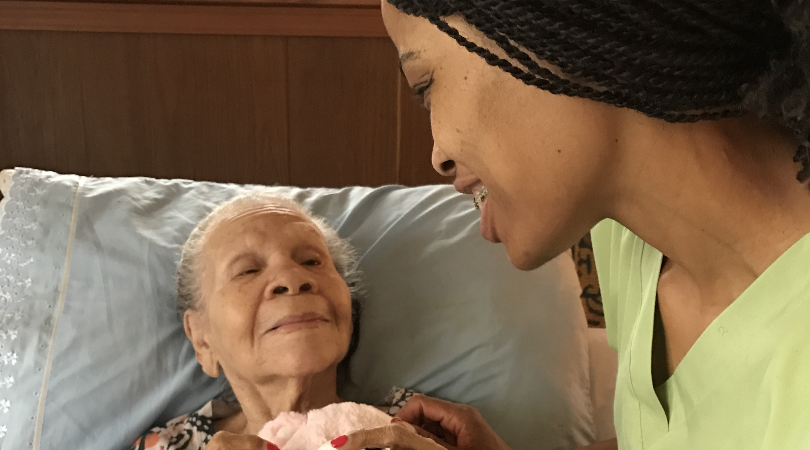 Why Crossroads? We're there when you need us. 
Crossroads Hospice & Palliative Care is open 24 hours a day, 7 days a week, 365 days a year. If you're considering hospice care, your loved one may already need it. With one call to Crossroads, we can have someone visit your loved one to assess whether they are eligible to begin hospice care. We know when it's time for more care, you need it now. Same-day assessments are available even if you call on a weekend or a holiday.
Our team can arrange for visits from our hospice team to begin right away and work with our partners to deliver any medication, equipment or supplies necessary to treat your loved one's terminal illness.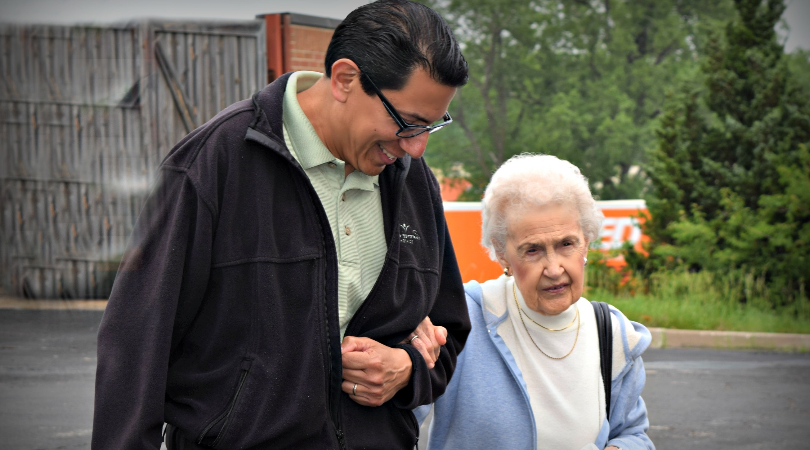 Why Crossroads? More visits. 
Crossroads has built a reputation as one of the nation's leaders in visits to our patients, providing 15% more care than the national average and more than 200% more care in the last seven days. For families caring for a loved one at home, this means extra help from nurses and aides who can supplement the care you are providing. Your loved one will also receive visits from a social worker, chaplain, and volunteers who work to address emotional and spiritual needs, in addition to providing company for your loved one so you can take a break.
If your loved one is living in an assisted living facility or nursing home, increased visits mean extra care on top of the care your loved one already receives from facility staff. It means that hospice staff trained in end-of-life care are making sure their increased needs are met while also increasing their socialization and emotional and spiritual support.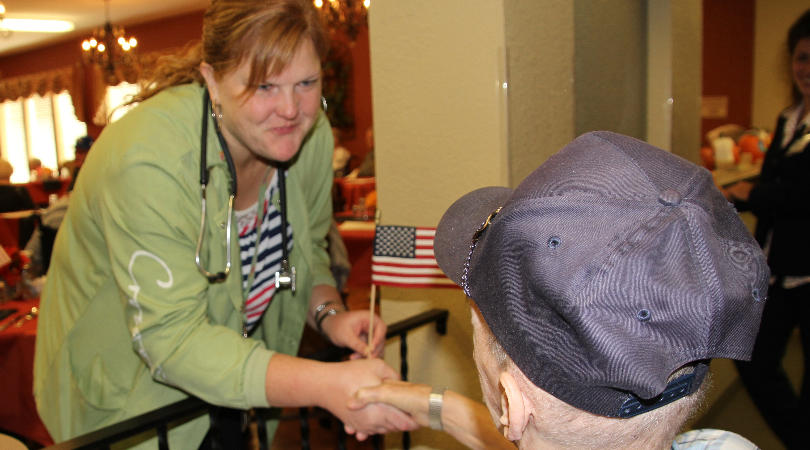 Why Crossroads? More special programs. 
 At Crossroads, we understand the importance of quality of life, and we've learned that most people want three things:
To spend time with the people they love.
To know that they will be remembered.
To know their life mattered.
We have developed three unique programs to support these goals.
Our Gift of a Day program gives patients the opportunity to do something they love or something they've always wanted to do. For some patients, this is a special meal with family. For others, it's seeing their favorite musician perform. While others take off in a hot air balloon or a helicopter. Each Gift of a Day is unique as the patient we plan it for. It's a moment to focus on who that patient is and what they love instead of day-to-day worries.
Our Life Journal program allows patients to share their life story, advice, and favorite jokes, sayings, or recipes. These words are collected together with family photos in a beautiful hardback book that can be passed down from one generation to the next.
Our Veteran Recognition program is designed to specifically honor the service and sacrifice of the Veterans who served our country. Each is presented with a pin and a certificate recognizing their service.
Crossroads provides care and support to terminally ill patients and their families. Please call 1-888-564-3405 to learn more about our services.
If you found this information helpful, please share it with your network and community.
Copyright © 2022 Crossroads Hospice. All rights reserved.