Hospice Transitioning: From Hospital to Home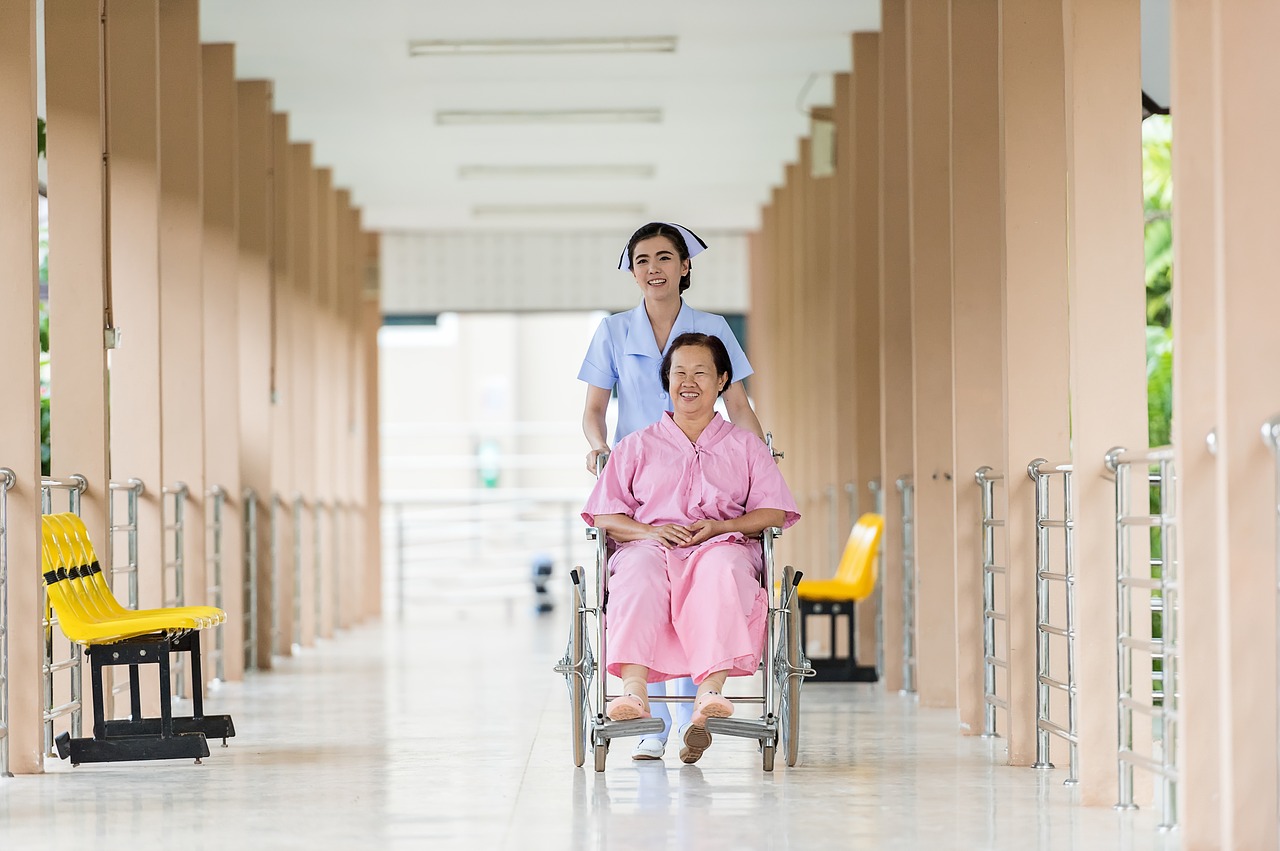 For many terminally ill individuals, there is a strong desire to die at home with their family. Hospice transitioning from the hospital to home offers patients and their families the support needed to manage symptoms in the home. Crossroads Hospice & Palliative Care works with the hospital staff and primary care physicians to make the hospice transition easy for the family.
Providing Care in the Home.
Even if family members have been caring for their loved one for a long-time, hospice transitioning can be emotional and intimidating as their loved one declines. It can also be empowering for family members to be able to honor a loved one's wish to remain in their home. Knowing they will have the support needed to manage symptoms if a crisis occurs, they can avoid late night trips to the emergency room and hospital readmissions.
Once a patient begins receiving hospice care, the Crossroads team is available 24 hours a day to answer questions and address concerns. All medications and medical supplies related to the patient's hospice diagnosis are provided by the hospice. Our hospice team will also spend time with the family, providing education about their loved one's condition and explaining how to administer medications and use new equipment.
A Team of Support.
Family caregivers used to shouldering care on their own are often surprised by just how many people are available to support both the patient and their family. Nurses and aides provide assistance with medical care and meeting personal care needs. Social workers help coordinate care and connect the family to additional resources in the community. In addition, chaplains and bereavement counselors support the patient and family with their emotional, spiritual, and physiological needs.
Hospice volunteers are also available and happy sit with hospice patients to provide companionship and offer tired family members the chance to take a nap or run an errand.
When hospice care is needed, the Crossroads team will continue to work with the patient's regular physicians, providing updates on their care and ensuring the plan of care is being followed at home.
When is Hospice Care Needed?
Many patients do not make the transition to hospice until their final days or hours. While it is always Crossroads' privilege to support patients and families in their final moments, the thing perhaps most often heard from families is the regret for not taking advantage of hospice sooner. If a patient is experiencing an increase in hospital visits or falls, it may be time to seriously consider hospice.
To qualify for hospice, a patient must be diagnosed with a terminal illness with less than six months to live if the disease follows its typical path. However, a hospice evaluation can occur at any time. If the patient is not eligible for hospice, the Crossroads team can provide guidance to the family on the subtle changes that may indicate decline.
In addition, the Crossroads palliative care team can begin working with patients who are not yet eligible for hospice by partnering with the hospital, primary care physicians, and the family to provide symptom and pain management in the home.
For any questions about hospice transitioning or referring a patient to hospice, please call us at 1-888-564-3405.
Recommended Reading:
Approaching the Hospice Conversation: Best Practices for Physicians
Working as a Team: The Primary Care Physician and the Hospice Plan of Care
Avoidable Hospital Readmissions: The Role of Hospice and Palliative Care Providers