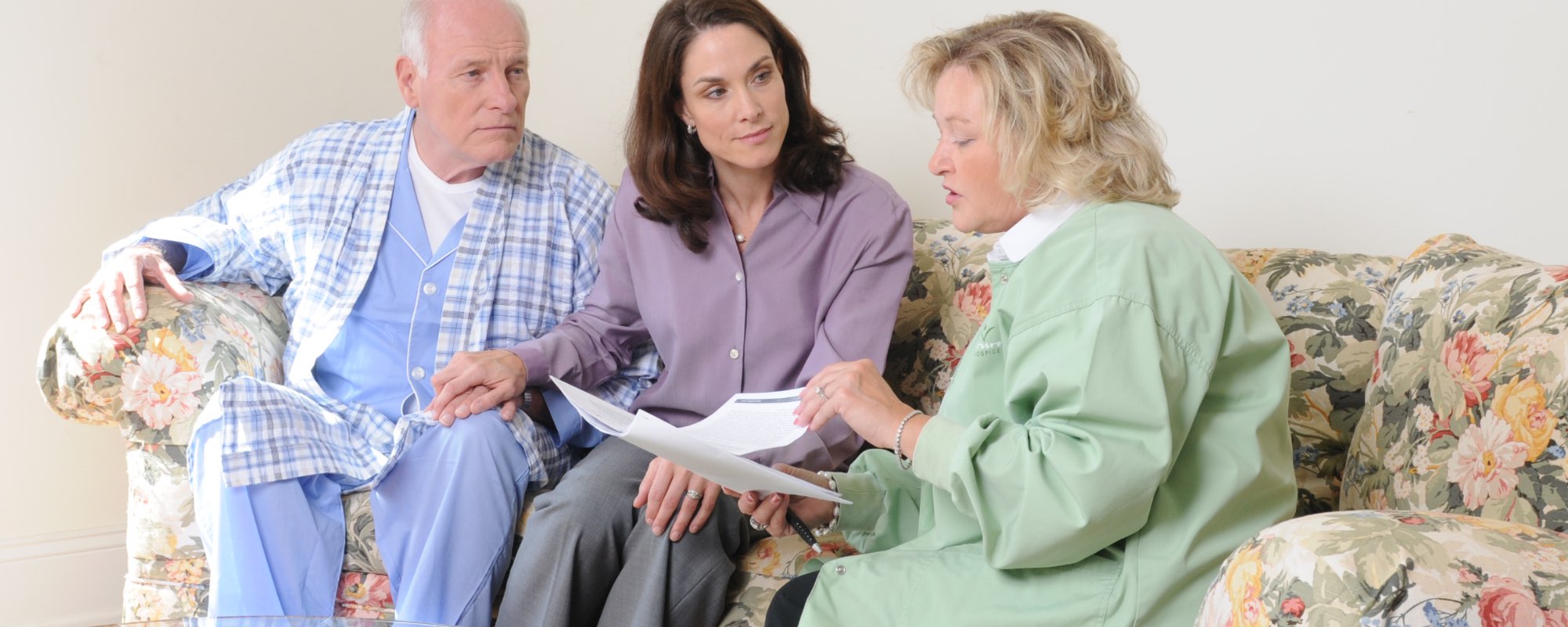 When Is It Time To Call Hospice?
No one wants to think about losing someone they love. For that reason, many families delay discussions about end-of-life care. If you are asking yourself when to call hospice, there is a good chance your loved one may already be eligible to receive this added layer of uniquely specialized care and support. Even if your loved one is not currently eligible for hospice care, gathering information about when you should call hospice before a crisis hits will give you time to understand the different options available and determine the best fit for your family.
Should I contact hospice? 
Is the patient experiencing….
Many families wait to call hospice until the final days and weeks of their loved one's life, not knowing they could have started receiving additional specialized nursing care and medications, medical equipment and supplies related to their loved one's terminal illness at no cost much earlier. Hospice care improves the patient's quality of life by managing pain and other symptoms of their illness and improves the family/caregiver's lives by having someone that they can lean on, seek guidance from and receive much needed support during this difficult time.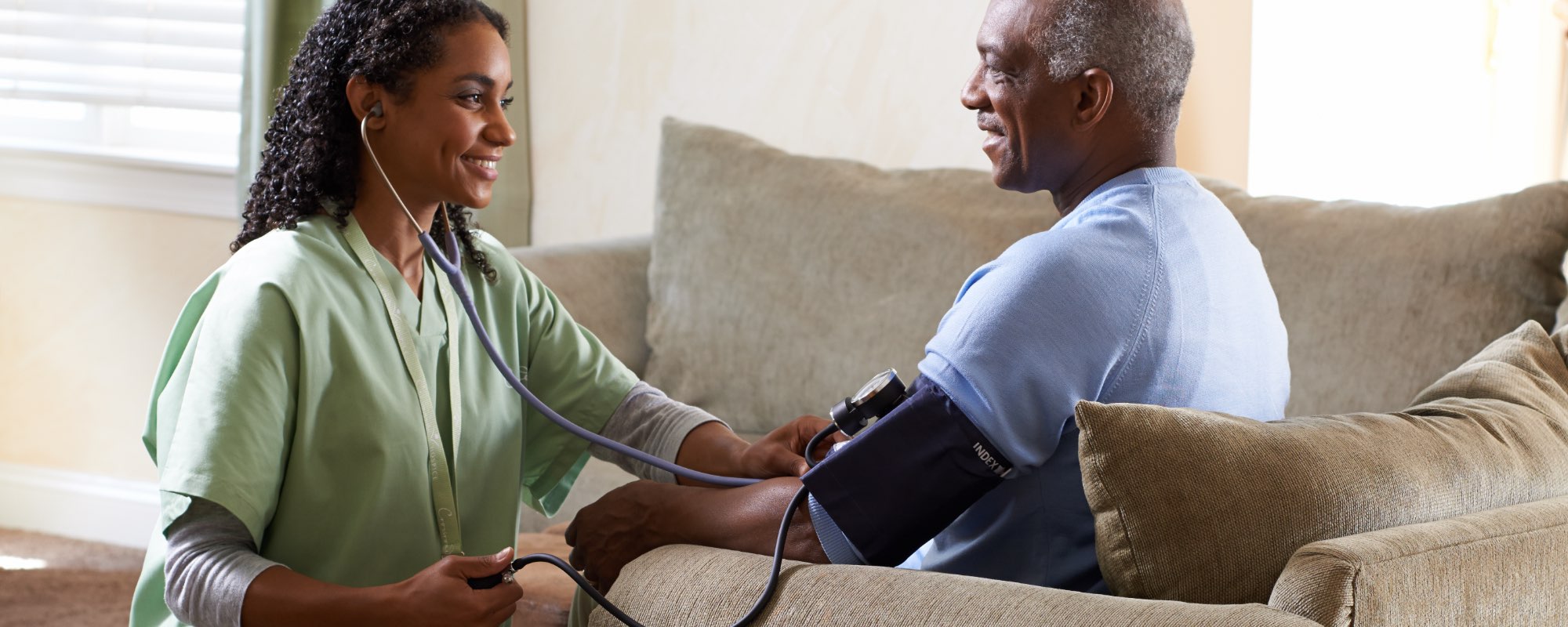 You should call hospice if your loved one is experiencing any of the symptoms below:
frequent visits to the ER or hospital admissions
a decline in their ability to perform daily tasks including eating, getting dressed, walking, or using the bathroom
an increase in falls
changes to their mental abilities
progressive weight loss
skin tears, infections, and other signs of deteriorating health
When to call hospice. 
If you are seeing these signs and wondering when is it time to call hospice, it may be time now. In order to access hospice care, your loved one must be diagnosed by a physician with a terminal illness with less than six months to live if the illness follows its typical path. If your loved one lives beyond this six month timeframe, they can continue to receive hospice care as long as a physician recertifies their eligibility.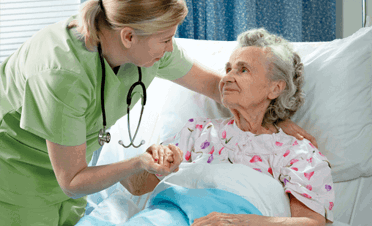 If your loved one's condition improves while on hospice care or if they elect to pursue curative treatments over comfort care, they may discontinue hospice care at any time and pursue other options. Your loved one may resume hospice care at a later date if their condition declines.
Crossroads Hospice & Palliative Care works alongside your loved one's primary care physician to ensure they receive the right level of care at the right time in the location of their choice.
What can hospice do for my loved one?
Hospice care is an additional layer of support for your loved one in their home or care facility, working in partnership with your family and your loved one's physicians. When a patient begins hospice care, they receive a team of support for their physical, emotional, and spiritual needs. In addition to this team of care, all medication related to the patient's terminal illness and all medical equipment and supplies related to this diagnosis are provided at no cost to the patient or family.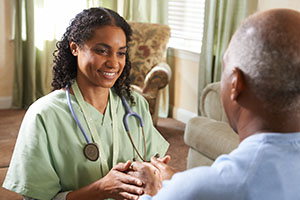 Crossroads Hospice & Palliative Care provides nurses and aides to assist with clinical and personal care needs. Our social workers can help your family access additional resources and assist in end-of-life planning. Chaplains provide spiritual support. Volunteers step in to provide companionship visits to your loved one and give family members a chance to take a break. Bereavement counselors are available for those who need additional support.
If your loved one is experiencing pain, our team of pain management experts will work to control their pain quickly and efficiently. If they are have trouble sleeping or experiencing other discomfort or mobility issues, our team will work with your loved one's physician to address these concerns.
Crossroads Hospice & Palliative Care also provide specialty program designed to enhance your loved one's quality of life. Each patient has the opportunity to receive a Gift of a Day, one perfect day for your loved one to spend doing an activity they love or have always wanted to try. We also make a point to honor the Veterans on our service with a Veteran Recognition Ceremony, thanking them for their service and the sacrifices they made for our country.
Hospice care is 100% covered by Medicare, Medicaid, and most private insurance companies. This means this team of care and extra support is generally provided at no cost to the patient or their family.
While talking about when to call hospice can be difficult, most families tell us they wished they had called sooner. Crossroads Hospice & Palliative Care's team of experts is available 24 hours a day, 7 days a week, 365 days a year to support your loved one.
If you're questioning when is it time to call hospice or how do you choose the right hospice provider:
You can take a brief quiz for a self-guided analysis of whether it's time for hospice
You can download the free checklist below on how to choose a hospice provider. 
We have locations in seven states across the country to assist you. Contact us via the blue help bar above for a free consultation within 24 hours.