Activities for Dementia Patients: Summer Wind Chimes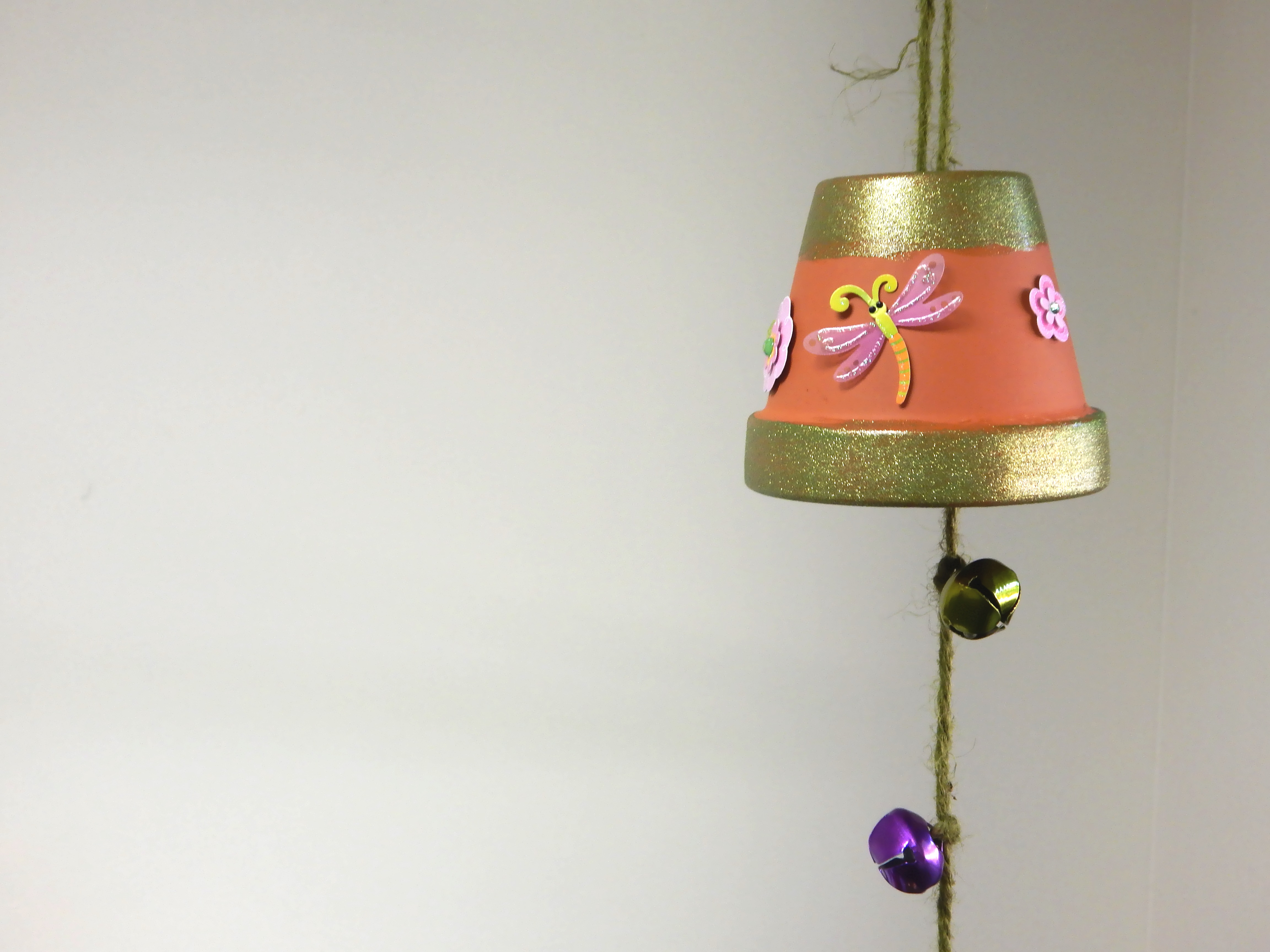 Wind chimes ringing out in the summer breeze add a sense of serenity. You and a loved one can make your own Summer Wind Chime in a way that reflects their personality in this easy dementia craft.
Sensory stimulation is always important for the dementia patient. This craft brings bells, buttons and other ornaments all together to make a visually pleasing decoration with a gentle sound. Plus, creating a dementia craft can help your loved one maintain dexterity.
Throughout the dementia craft project, keep the activity enjoyable by playing your loved one's favorite music and encouraging them to share fun summer activities or memories from their past. If they aren't verbal, you can share your own memories.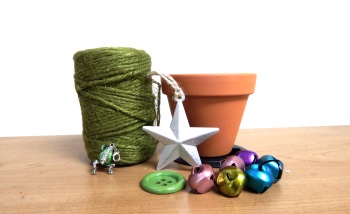 What You'll Need:
Small terra cotta pot
Hemp string
Large button
Small craft bells
Small cowbells
Beads and other trinkets
Star ornament
Steps:
Start by tying the large button midway down your string. This will help ensure that the string won't slip through the pot.
Add bells and trinkets along the string.
At the end of the string, tie your ornament.
Slide the string through your upside down terra cotta pot and loop it so it can be hung.
Caregiver tips:
Depending on your loved one's abilities, you can add to the personalization by having them paint or attach stickers to the terra cotta pot.
Hang the wind chime on a door to the outside as a decorative tool to warn that the door has been opened.
Get your loved one involved by starting the activity yourself and asking them to join in.
Be flexible and don't criticize. Enjoy the activity even if the end result isn't perfect.
While doing the craft, engage your loved one in conversation.
Activities have the best chance of success in the morning between breakfast and lunch when your loved one is well-rested. If they don't want to participate or get frustrated, don't force it. Try again at another time.
If your loved one has dementia, a hospice care team can provide support for both the patient and family. This added assistance can be key in avoiding caregiver burnout.
See more dementia craft ideas or caregiver tips on our Pinterest Board.