Activities for Dementia Patients: Suncatchers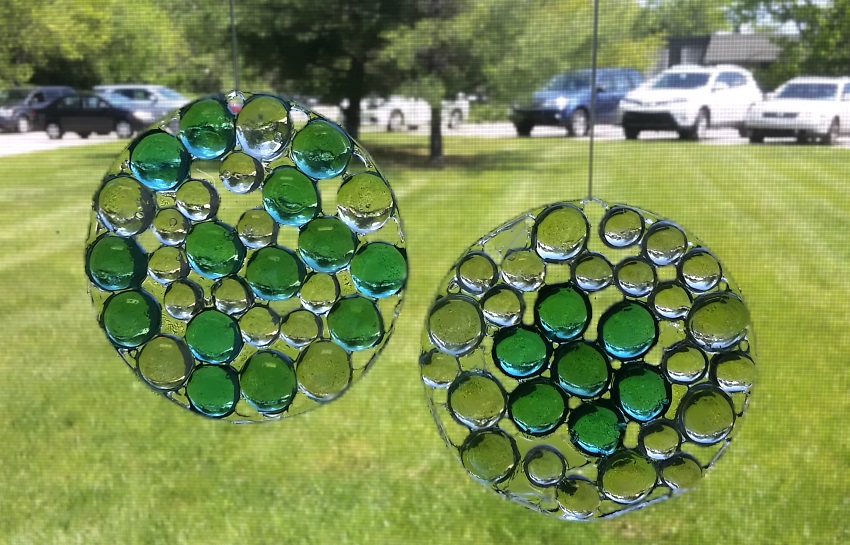 Twenty percent of those with dementia suffer from sundowning. This condition increases confusion, anxiety and agitation late in the day. Studies have shown that more active days  — sunlight-filled days — can help reduce symptoms. This Suncatcher Craft is an engaging activity for dementia patients that will remind you to spend more time in the sun.
Other common sundowning triggers include too much activity in the evenings and late day exhaustion. You can help to manage sundowning symptoms by establishing a routine, monitoring noise and light in the evenings and talking to your doctor about treatment options.
What You'll Need:
Vase gems, available in craft shops and dollar stores
Plastic container lid (yogurt and sour cream container lids work well)
Clear Elmer's Glue
Thread
Steps:
Fill your container lid with clear glue.
Arrange your vase gems in the lid. Fit in as many as you can!
Add a layer of clear glue on top to seal in the gems.
Allow to dry for several days.
Peel the suncatcher out of the lid.



If needed, allow the other side of the suncatcher to dry for another hour.
Finish the craft for your loved one to enjoy by looping thread through an open area of the suncatcher or by using a threaded needle to poke a hole in the glue and drawing the thread through it to make it easy to hang.

Caregiver Tips
You can make a design with the gems or place them at random.
Get your loved one involved by starting the activity yourself and asking them to join in.
Activities for people with dementia have the best chance of success in the morning between breakfast and lunch when your loved one is well rested. If they don't want to participate or get frustrated, don't force it. Try again at another time.
When spending time outside, be sure to wear sunscreen and to dress appropriately for the weather.
Remember: With activities for dementia patients, the goal is for you to have fun doing it. Don't worry about what the end result looks like.
If your loved one has dementia, ahospice program and hospice care team, can provide support for both the patient and family. This added assistance can be key in avoiding caregiver burnout.
Get more ideas for arts and crafts for dementia patients.