Veteran to Veteran Volunteering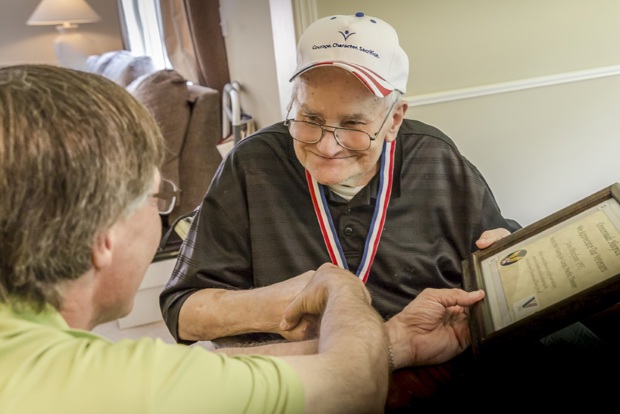 Veterans share a unique bond. You see it in their eyes the moment they meet. That common military experience allows Veterans to discuss experiences they often don't share with others – even their own families. The stories they share will never be found in a history book.
Our volunteer department actively recruits Veteran volunteers so we can offer "Vet to Vet" volunteer placements. These Veteran volunteers take part in companionship visits, Veteran Recognition ceremonies, and special community events.
Please complete the form below to begin exploring Vet to Vet opportunities with Crossroads.