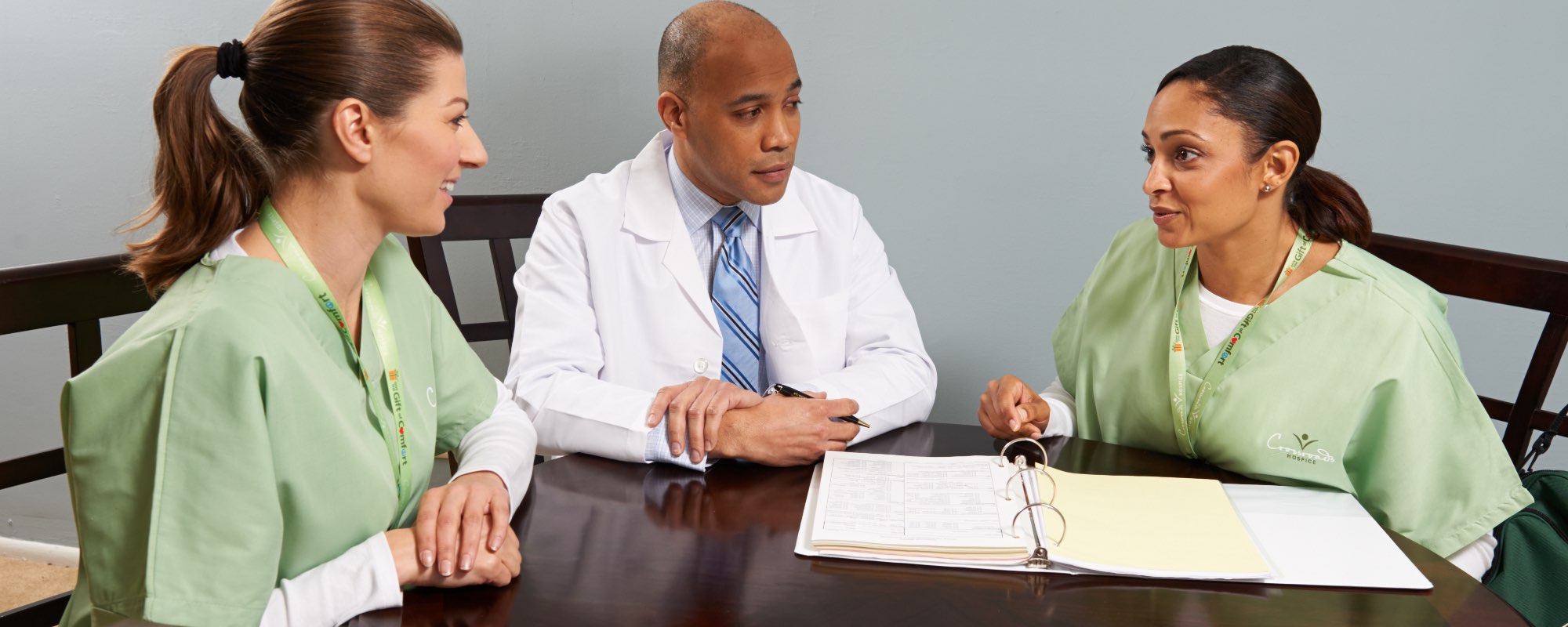 Why Do Healthcare Professionals Choose Crossroads?
Delivering a terminal diagnosis is one of the most difficult conversations a physician will ever have with their patient. Because of this, many physicians wait too long before making a hospice referral.
This delay prevents patients from receiving the benefits of the expert pain and symptom management hospice professionals can provide. Delaying hospice care can also be costly. As a Medicare benefit, hospice care visits as well as prescriptions and medical equipment and supplies related to the patient's terminal diagnosis are all provided at no cost to the patient or family.
Physicians choose Crossroads Hospice & Palliative Care because they want their patients to be as comfortable as possible. They trust the comfort, symptom management, and physical, emotional, and spiritual care and support that our team of end-of-life care experts provides. 
Is Crossroads Hospice & Palliative Care right for your patient?
Imagine if instead of rushing to the hospital at 3 a.m., your patient could call a hospice nurse to address their symptoms in their home or assisted living facility. How would that improve quality of life for your patient and their caregivers?
Hospice care is available to patients who have been diagnosed with six months or less to live. While each patient's journey is different, here are a few things to consider when determining if Crossroads Hospice & Palliative Care is the right fit for your patient: 
Is your patient making frequent visits to the hospital emergency room? 

 

Is your patient experiencing more falls?

 

Has there been a significant decline in their ability to perform daily tasks including getting dressed, walking, eating meals or using the bathroom?

 

Has there been a change to your patient's mental abilities?

 

Is your patient experiencing progressive weight loss, infections, skin tears or other signs of deteriorating health?
If you answered yes to even one of these questions, your patient could likely benefit from the support of Crossroads Hospice & Palliative Care. Crossroads is available 24 hours a day, 365 days a year to admit patients, provide care and answer questions. We know that you want to know your patients are receiving the best care, so we work closely with referring physicians to provide their patients with a smooth transition through the hospice consultation and admission process, and provide regular updates on their care once admitted.
Refer a patient to Crossroads.
We know time is of the essence when patients are approaching end of life, so we've designed our referral process to ensure patients can begin receiving the care they need as quickly as possible.
Physicians can make a hospice referral by filling out the form below or by calling the number in the blue Help Bar above.
Once we receive a referral, our team will arrange to meet with the patient to determine if the patient meets the criteria for hospice care. We are available to meet with patients and their families in the location of their choice at their earliest convenience. At this time, we will evaluate the patient's condition and provide an overview of our programs and services. If the patient is ready to begin hospice care, consent forms and admission paperwork can be completed at this time and services can begin the same day.