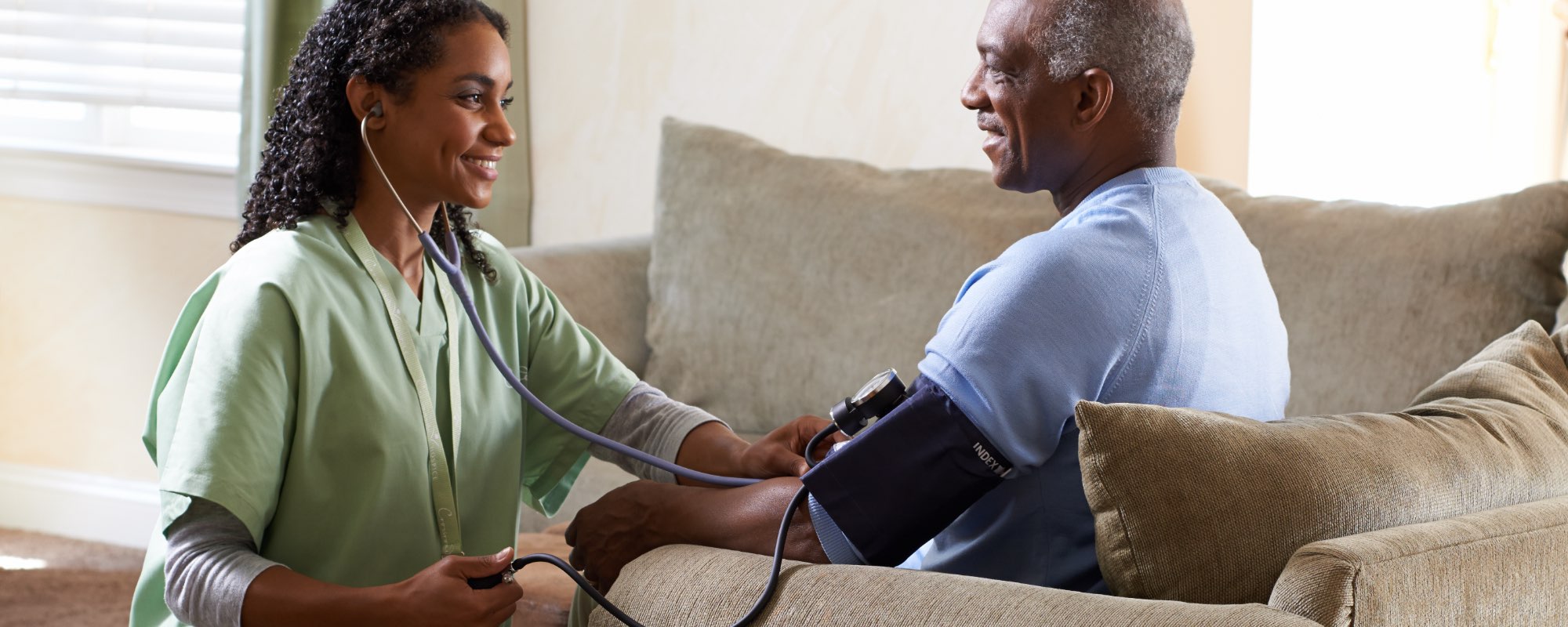 One of The Nation's Top 10 Hospice and Palliative Care Providers.
Since 1995, Crossroads has been a national leader changing the way hospice and palliative care are viewed and delivered, because we go further. We want you to think of us as your advocates for maximizing life. With one call, our team will take immediate action to provide all of the services, medications and supplies you need the to make your life better.
What makes Crossroads different? As innovators and specialists, with the highest level of education and experience in end-of-life and chronic disease care, we can support and honor your journey in an inspiring way. It begins with making meaningful decisions about your care by truly understanding the specifics of your clinical state. From there, we will develop a care plan to help you live on your terms, your way.
We offer one-of-a-kind hospice programs you won't find with any other provider like Gift of a Day©, Life Journals, Veteran Recognition, Evenmore Care© and Watch Program.
What is palliative care?
Palliative care is specialized medical care focused on providing patients with expert support, care coordination, prognostication and relief from the symptoms often accompanied by a serious illness. Palliative care is beneficial for patients pursuing curative treatments as well as those who are not.
Chronic illnesses include:
Cancer
Heart Disease/CHF
Respiratory Disease/COPD
Renal Disease/Failure
HIV/AIDS
Chronic Liver Disease
Multiple Sclerosis (MS)
Alzheimer's Disease
Stroke (CVA)
Amyotrophic Lateral Sclerosis (ALS)
What is hospice care?
Our hospice care program offers an advanced level of care and expertise available for individuals, of any age, facing a limited life expectancy of six months or less. It focuses on managing an individual's physical and emotional symptoms and spiritual needs. It also supports families and other caregivers through the end-of-life journey, and empowers everyone to continue to live, love, laugh and grow.
Who pays for palliative care or hospice care?
Palliative care and hospice care are covered by Medicare, Medicaid and most private insurance. Please refer to your insurance company regarding applicable copays or deductibles, if any.
We're available 24/7.
To speak with a member of the Crossroads team, please call us at 888-603-6673 any time of the day or night. Our first priority is helping you live life to the fullest. We will arrange a no-obligation consultation to discuss your illness, wherever it is most convenient for you.
Resource Pages