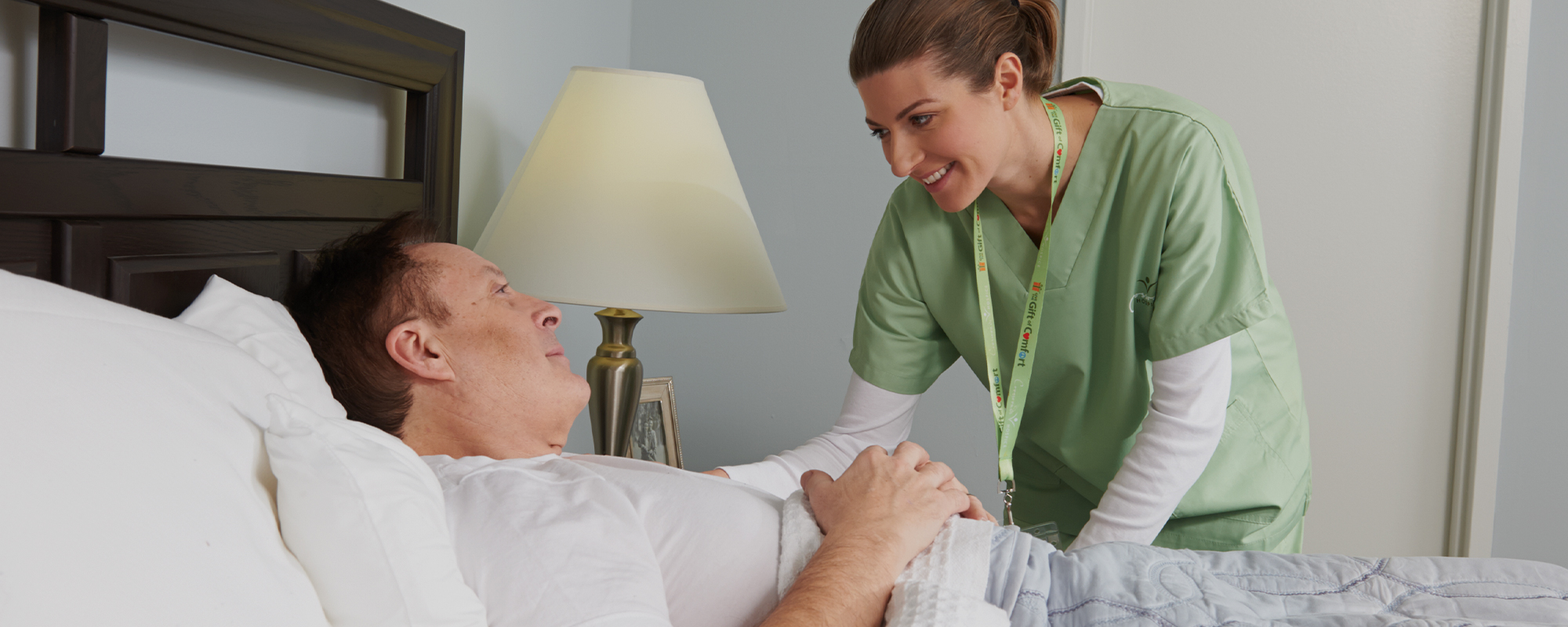 Crossroads is Here for You 24/7/365
When you have a chronically ill or terminally ill patient with complex, emerging symptoms, you need prompt resources and expertise. That's why Crossroads' staff is available day or night to address your needs and concerns. Our knowledge of advanced-stage diseases like congestive heart failure, COPD, cancer and dementia enables us to bring comfort to your patients almost immediately. Here are some of the ways we can assist:
Hospice Care
Timely Assessments, Often Same Day – We will promptly schedule a visit to assess your patient in the hospital, at a nursing facility or at home. We can also talk to, and educate, the patient and family.
Collaboration – We work with primary care and specialty physicians like you to support the patient and ensure patient goals are met each week.
Dedicated, On-Call Staff – Our dedicated teams are always rested and ready for their patients.
Watch Program & EvenMore Care – Crossroads is dedicated to being with hospice patients in their last days or hours of life. We are proud to rank at the top of the industry for attended deaths.
Palliative Care
Improved Quality of Life – Complex symptom management experts means we make patients feel better while they continue to pursue treatment with you.
Your Eyes and Ears – We can monitor what's happening with your patient between visits with you.
Getting Affairs in Order – We assist patients and families with important paperwork like healthcare power of attorney and advance directives.
To arrange for an assessment, please call us at 888-909-6673 or complete the form below.