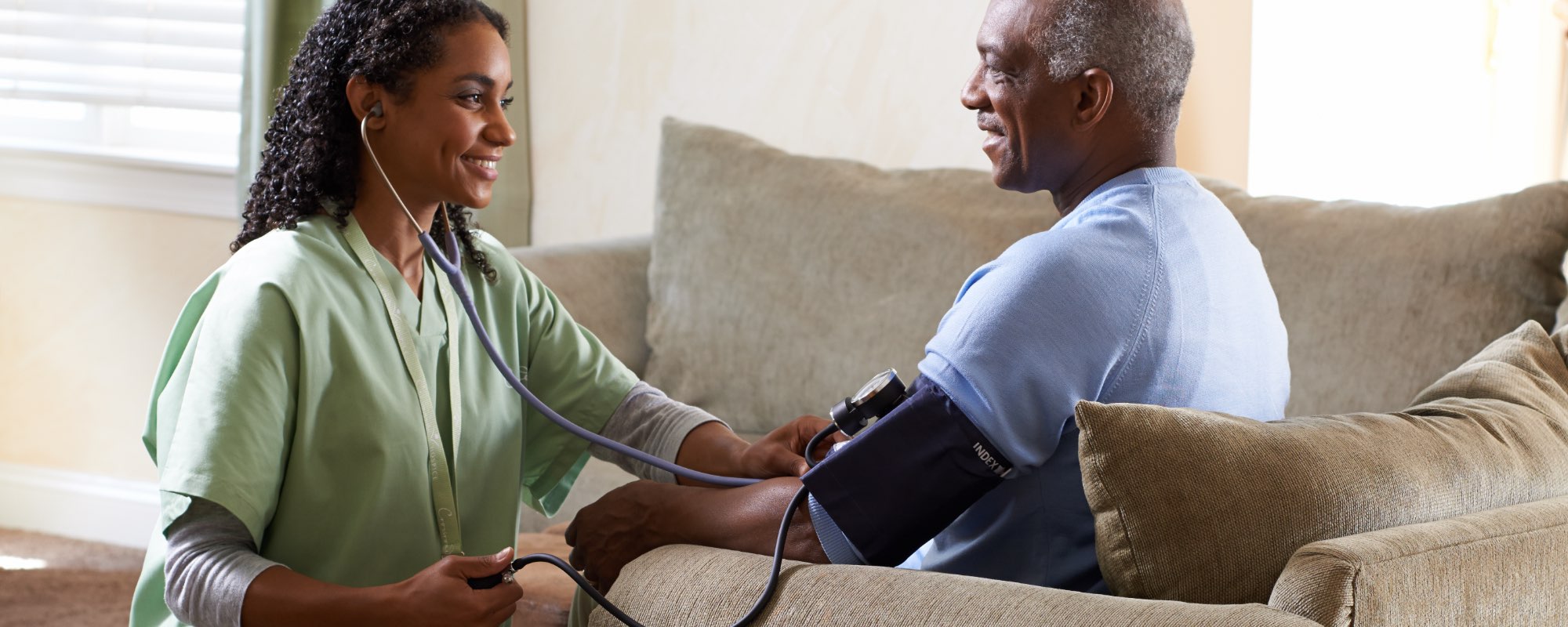 Home Palliative Care
What is
palliative care at home?
The main goal of palliative care in the home is to improve the quality of life for patients. At Crossroads Hospice & Palliative Care, we believe that receiving care in the patient's own home is comforting, convenient and reduces stress.
Following are the palliative services that can come to your home:
Medical evaluations, including monitoring for common symptoms like nausea, vomiting, pain, and anxiety

Prescribing medications to ease these symptoms

Additional medical applications like treating wounds and other medical needs

Physical therapy and other rehabilitation needs

Providing emotional and spiritual support in addition to physical

Providing social interaction

Providing guidance on navigating the healthcare system and understanding individual healthcare needs
If you'd like to learn more about what palliative care at-home is and entails, please contact us via one of the private options in the blue Help Bar above.

What are the benefits of receiving
palliative care in the home
? 
Maximum convenience – we come to your home based on your schedule

Remain as comfortable as possible in your own familiar surroundings

Avoid additional costs for hospital stays, medical fees, travel, etc.

Receive help for medical, emotional and spiritual support needs
Palliative care
wherever you call
home
.
When we say we come to you, it doesn't literally mean you have to receive palliative care at home. If the person needing care lives in a nursing home or is even in the hospital during the time of need, we will come to wherever the patient is. We truly want to make things as simple and comfortable for you as possible during this difficult time.
We have administrative offices in 14 locations throughout seven states.  View our locations here.