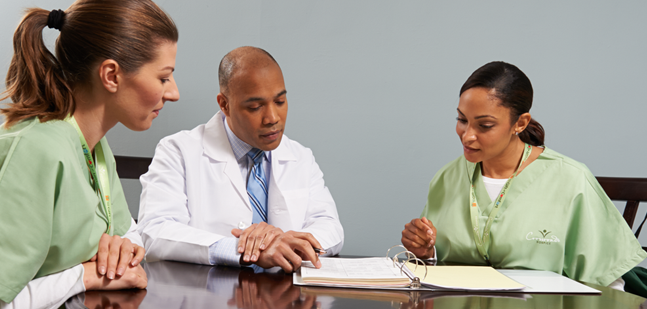 Count On Crossroads.
Dealing with a patient who has a limited life expectancy is not an easy job. Patients and families often have trouble accepting the fact that their treatment choices are limited or not available at all. Crossroads Hospice can help you by proposing an option that changes the focus from curative to palliative.
As you know, referring a patient to hospice care means that you are doing everything possible to provide the best care for your patients. Crossroads allows your patient quality time while dealing with a life-limiting illness. The earlier you refer, the more time your patient will have to benefit from our team of professionals who provide comfort, symptom management and ensure the hi
ghest quality of care and support.
We do more to be a good partner.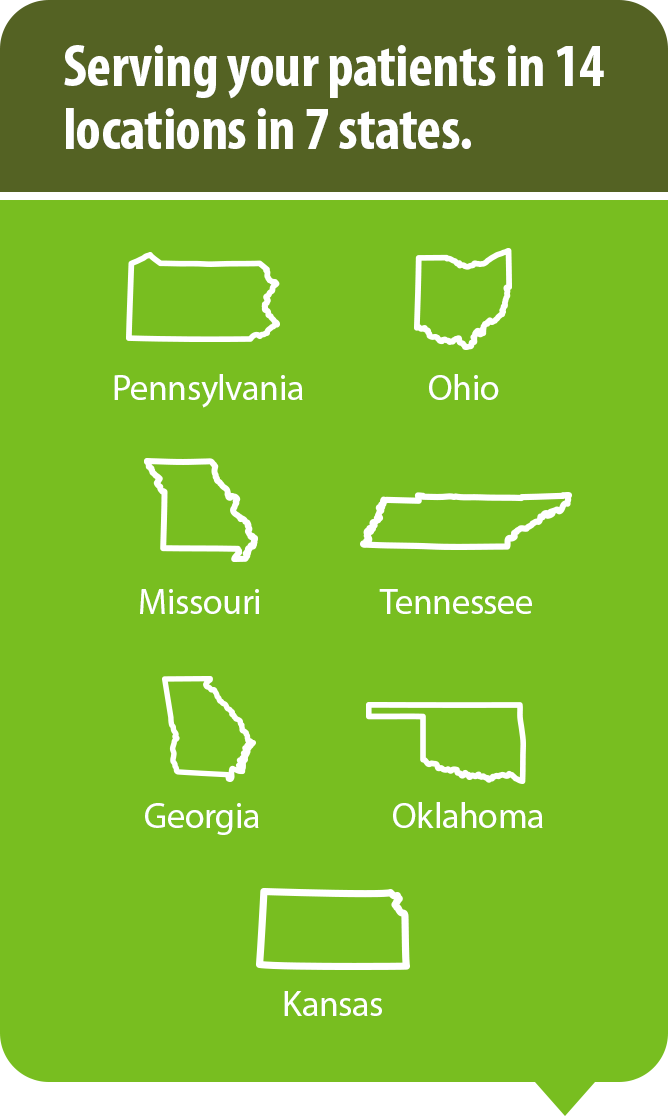 We know end-of-life conversations can be difficult. Crossroads will be there for you...to help your patients and families make the transition. We will act as a valuable extension of your staff by using our expertise and training to speak directly with your patients and their families about hospice, in the setting best for them.
Our goal is to help you continue to serve your patients with excellence. We believe that the Crossroads experience is second to none. An experience that is holistic, innovative and compassionate. We are advocates for providing patients with a better quality of life—physically, emotionally and spiritually.
We do more to help patients, and their families.
What makes Crossroads different? Quite simply, it is the idea of MORE. Since 1995, we have been a national leader in changing the way hospice and palliative care is viewed. We are 100% dedicated to providing your patients access to the care they need.
For patients and families, we developed one-of-a-kind programs like The Ultimate Gift, Evenmore Care, and the Watch Program. These programs create legacies, fulfill dreams, and instill confidence at a difficult time.
We do more to be there when you need us most.
At Crossroads, we strive for the lowest average patient-to-staff ratio; we have one of the nation's highest attended death rates. And we always respond to every inquiry within 24 hours or less. We understand that if a patient is dealing with a life-limiting disease, time is of the essence. This is why we work hard to respond as quickly as possible. 
Whether it's a call for an admission or ongoing symptom management, when your patients call—we will be there. Around the clock. And, our higher nurse- to-patient ratios allow us to spend MORE time with patients.
Our Evenmore Care program was developed to help in times of crisis. It allows us to achieve up to four times the national average for attended death.
We also offer Grief Recovery Specialists© to help guide families and caregivers through their journey to recovery before and after the death of a loved one. 
Our Care Programs
Crossroads Hospice offers three illness-specific care programs that could be a great fit for your patient and their needs: