No Frills, No Fanfare…Simply the Perfect Day.
Helen Duval, Twinsburg ,Ohio
Ever notice how it's often the most simple, unassuming days that make for the perfect day?
The temperature is a balmy 75 degrees, with just a soft whisper of a breeze and glittering blue sky. You're strolling to nowhere in particular, leisurely stopping to see a sight or watch a barge on the river since there's no jam-packed agenda directing your pace. Lunch? Sure, how about a quaint bistro on the water? It's blissful. You imagine Mr. Rogers' singing "it's a beautiful day in the neighborhood."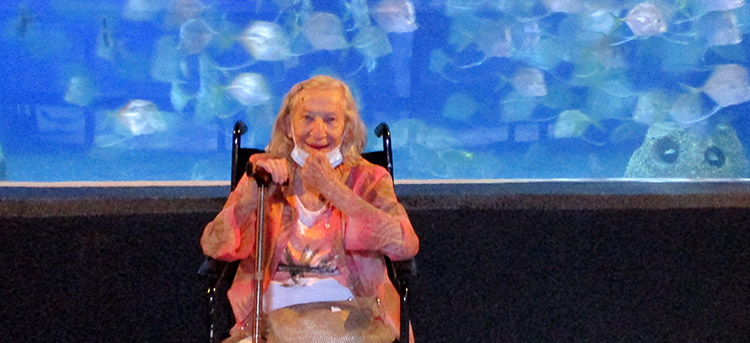 The day was sublime for 92-year-old Helen Duval, who longed for such an excursion during the first half of 2020. Weather, illness, and COVID-19 restrictions kept her lonely and isolated for far too long. Thanks to Crossroads Hospice & Palliative Care, she had her perfect day.
Indeed, the weather was pristine when Helen and her daughter, Donna, were limo'd to the newly renovated Greater Cleveland Aquarium as part of her Crossroads Gift of a Day. The two meandered through exhibits in eight galleries, taking their time to examine nearly all 2,700 maritime animals from sea dragons to the giant octopus.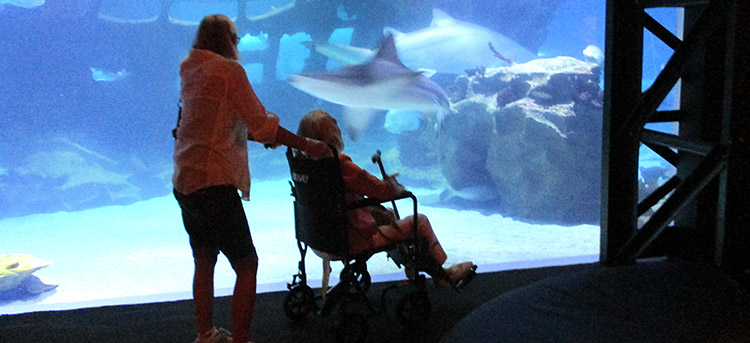 Helen got a kick out of the 11,000-gallon touch pool where she dared to pet various stingrays. The mother/daughter pair also loved the 175-foot 'sea tube' that brought them to the ocean floor to see barracuda, pufferfish, angelfish, and three species of shark swim beside and above them!
Helen and Donna read about every creature, made their own observations, and stopped at the gift shop where Helen picked up presents for her grandchildren. Still – after devoting herself to four children and a husband for decades – Helen is always thinking of others.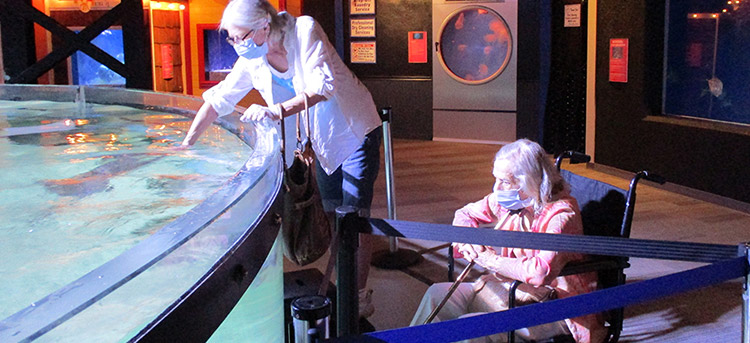 Afterwards, they took a stroll on the Riverwalk bordering the Cuyahoga River and enjoyed lunch at Shooters on the Water. Seated at the best table facing the boats, Helen and Donna enjoyed flaky fish sandwiches, onion rings, and…each other's company.
The perfect day came to a close as sweetly as it had started: with a big hug from her daughter.