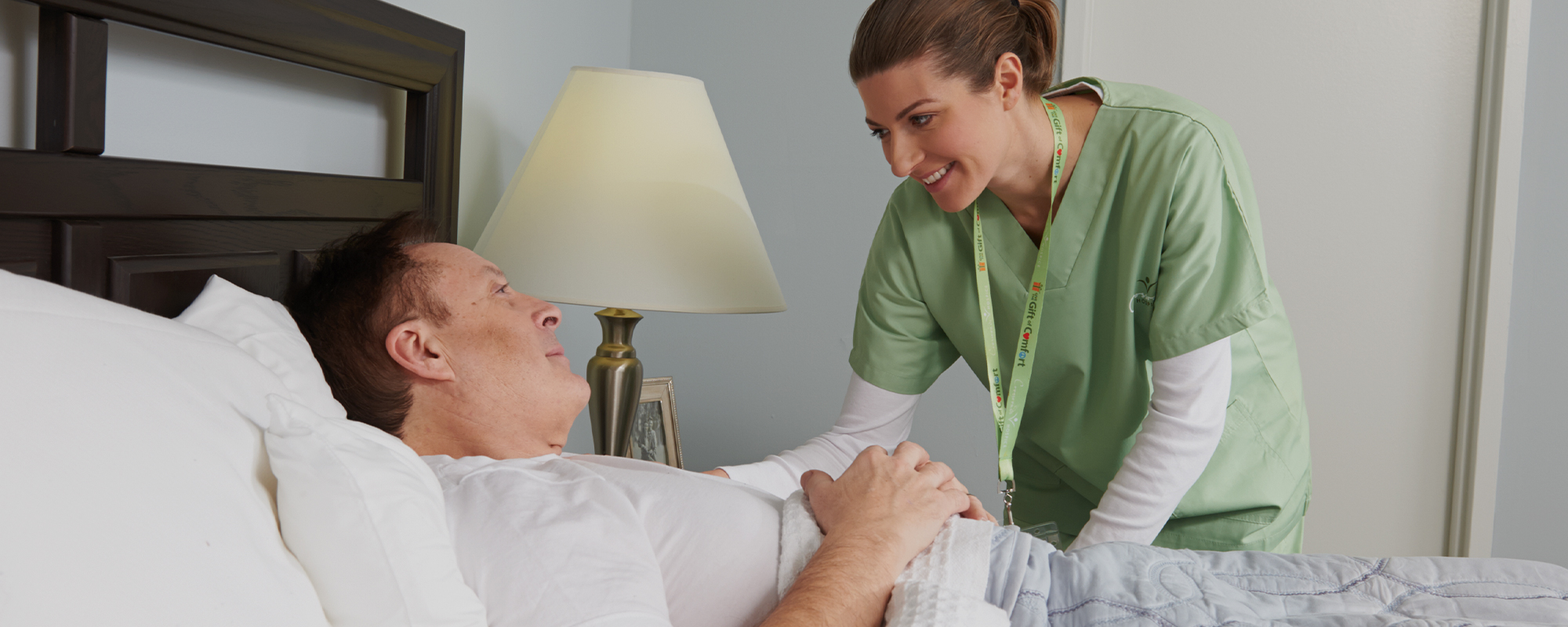 Here for Your Patients: Crossroads Hospice Referrals
When a patient may have limited time left, we can help make it the best time possible — by celebrating their life, keeping them comfortable, and supporting their family. By referring a patient to our hospice, we can be an extension of the excellent medical care you have provided. Keep reading to learn about why you should refer a patient to hospice.
Here's how we can help:
Same day house calls to accept the patient in their home, nursing home or hospital

Assistance withdrawing patients from ventilators and caring for them after

Talk to and educate the patient and family

Continuously assess the progression of end-of-life signs and recognize upcoming milestones
We work alongside and can remain in constant contact with:
Nurses

Doctors

Oncologists

Discharge managers

Hospital admissions personnel

More
Here are just a few reasons families appreciate us:
Available 24/7/365 for any questions

One of the best patient-to-staff ratios means more frequent and longer visits

Two-and-a-half times more care than the national average in a patient's last seven days

Dedicated shifts so that the team is always ready and well-rested

Provide necessary medical equipment and medication

Medicaid and Medicare certified

Focus on the celebration of life, not the preparation of death

Offer special programs such as Gift of a Day, similar to Make-a-Wish for hospice patients
Get help now.
Start the hospice patient referral process now. Local Crossroads teams provide care throughout 14 metro areas:
Atlanta, GA  |  Kansas City, KS  |  Memphis, TN  |  Oklahoma City, OK  |  Philadelphia, PA  |  Kansas City, MO  |  Warrensburg, MO  |  St. Louis, MO  |  Warrensburg, MO  |  Akron, OH  |  Cincinnati, OH  |  Cleveland, OH  |  Dayton, OH
If you have a patient you'd like to refer to hospice, please feel free to complete this form:
We look forward to supporting your patients and their families as well as you did.