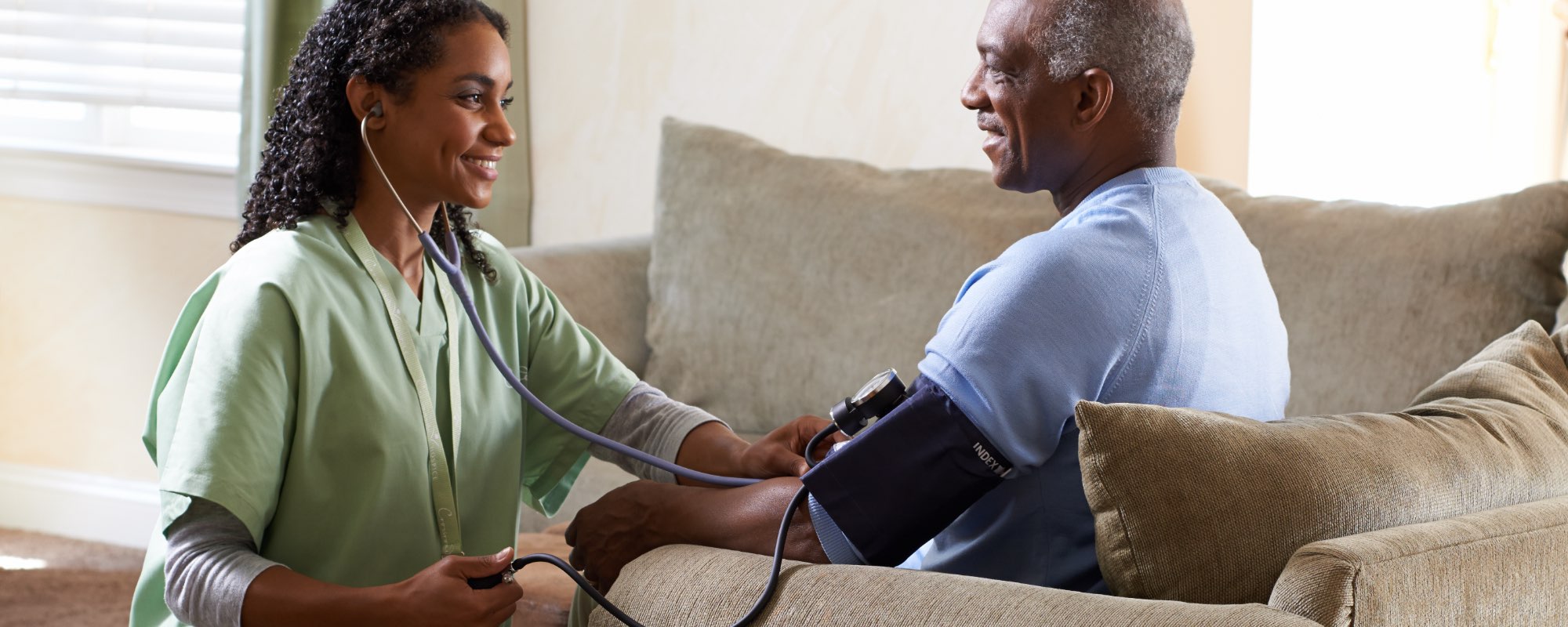 Congestive Heart Failure Hospice: Information for Healthcare Professionals
Did you know that each year more than 1 million people are admitted to inpatient settings for heart failure*? Heart failure affects about 5 million people in the United States, and 1 in 4 Medicare heart failure patients are readmitted to the hospital within 30 days, costing $17.4 Billion a year**.
The cardiovascular hospice program at Crossroads Hospice & Palliative Care can help your patients and their families with hospital readmittance, as well as pain and discomfort from CHF. Physicians and other healthcare professionals can feel confident that their patients will be well taken care of. Our goal is to support the patient (and their family) during the time they have left.
*Jencks, Williams, & Coleman, 2009    **CDC, 2006
How can hospice help your patient with congestive heart failure?
Hospice care for congestive heart failure meets the unique needs of your patient by creating and implementing an individual interdisciplinary plan. Our goals are to reduce emergency room visits and hospital readmissions, as well as improve symptom management and quality of life for the patient in the setting of their choice. Services typically include the following:
Aggressive symptom management and care for heart failure at home rather than an emergency room
Cardiac medications (including diuretics and invasive inotropes protocols) are reviewed with a hospice medical director to determine appropriate individualized plan of care for each cardiac patient
Clinical staff available around the clock
Emotional support whenever needed
Continuous care for crisis management
Trained staff specializing in cardiac disease care
Interdisciplinary team to support physical, emotional and spiritual needs
Collaboration with the patient's primary care physician
Bereavement support offered by specialists trained in grief recovery
Crossroads Hospice can work with you to deliver the best possible care for your patient.
When a physician refers a patient to Crossroads, they can choose to have us partner with them throughout the administering of care, or allow us to take the lead. By having us lead the patient's care, the physician can focus on providing care to other patients, knowing we'll continuously report back.
Hospice does not mean giving up on your patient.
Choosing hospice for your congestive heart failure patient does not mean giving up. In fact, families of our patients often say they wish they'd contacted us sooner. In addition to symptom management and bereavement help for the patient's family, Crossroads is able to visit the patient more frequently, particularly during their final days.
When to call hospice for CHF
In order to be eligible for hospice, a patient must have a life expectancy of six months or less. If you would like to learn more about our cardiovascular hospice program or have questions about determining a patient's eligibility, we have experts available 24 hours a day, 7 days a week. You can also fill out a referral form now.