The Community Blood Center In Kansas Needs YOUR Help!
Giving blood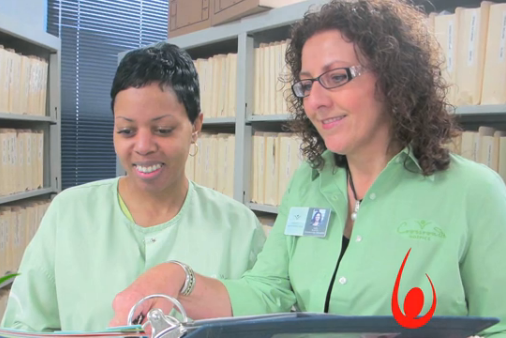 is more then just a good deed or a good gesture, it could save a life.
In the spirit of giving, join Crossroads Hospice's site in Kansas City andThe Community Blood Center next month to help ensure the KC area can support its medical needs.
You may not know it, but Blood is ALWAYS needed – weekly donations of 3,000 units are required to meet the demands of the 70 hospitals within Kansas City.  Many patients have received blood donations while on their journey to hospice, and many more while on hospice care.  Not only is blood donation vital to the health of those in hospice care, but it is TRULY a gift of life.
It is very common for blood shortages during the holidays, so our Green Team in Kansas City has committed to covering the shortage by hosting 5 blood drives from January 2nd through the 7th.  These drives will prevent the usual critical shortage experienced during this time and ensure an adequate supply for our shared community.
Please come out and join us! Donating blood is easy, and your appointment can be scheduled by going online and selecting the drive of your choice. For donations at area donation centers, provide code CBU2 to identify your donation via Crossroads Hospice.
For Medical eligibility questions call 800-245-7035.
Jan. 2 – Kansas City Office 12 – 4 p.m. Sponsor Code = Crossroads
Jan. 3 – Warrensburg Office 1 – 4 p.m. Sponsor Code = CHWarrens
Jan. 3 – Wilshire At Lakewood 1- 4 p.m. Sponsor Code = Wilshire
Jan. 4 – Lenexa Office 1 – 4 p.m. Sponsor Code = CHLenexa
Jan. 7 – Gladstone Office 1 – 4 p.m. = Sponsor Code = CHGlad
Watch this video to learn more about what the CDC does for our community.
The CBC's gift of life represents Crossroads Hospice's commitment to the ultimate gift, the gift of a day, so we are joining together to ensure our communities blood supply needs are met.