Honor Our Veterans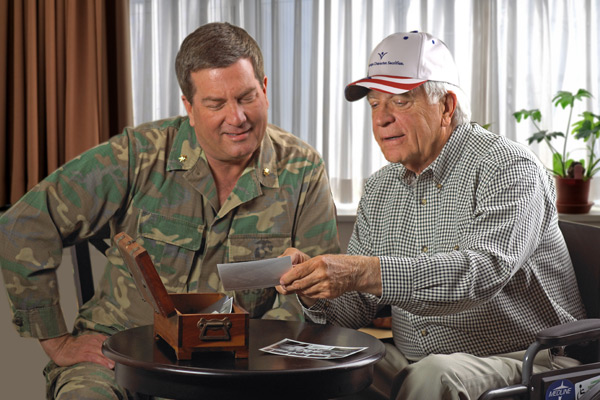 Throughout history, thousands of men and women have proudly served our country, leaving family and friends behind to defend our great nation and its ideals. Recognizing their bravery, Crossroads Hospice has developed the"Honor Our Veterans" Recognition Campaign. The program acknowledges our veteran patients and veterans in the community.
This November, the staff of Crossroads Hospice recognize local heroes in patriotic pinning ceremonies complete with certificates of appreciation and medals of honor. They will be joined by compassionate volunteers, ROTC cadets, members of our armed forces and their loved ones.
From group events in assisted-living facilities, nursing homes and churches to private ceremonies held in patients' homes, thousands of veterans will be honored for their dedicated service. In addition, volunteers will present our veteran patient experiences and photos in a commemorative Life Journal prepared for their loved ones.