Meet Music Lover and Ultimate Giver Jim Haney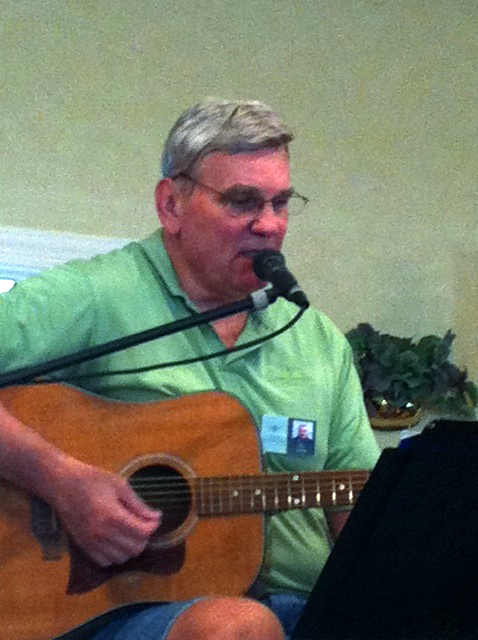 When Volunteer Jim Haney was asked to be featured in our spotlight, he said; "I appreciate the spotlight, but I am just an average musician that likes music and playing."
Jim grew up in Hereford, Texas. He  served 3 years in the United States Army, worked as an accountant for a year, and then was a small business owner of a golf cart franchise for fifteen years.   For the past twenty five years, Jim has worked as an Information Technology System Analyst.
Jim's passion is music; he enjoys playing for others and just jamming with his friends.  He is also active in church-related projects.  He builds IT networks and collects old records from the 40's, 50's and 60's that he converts to digital media.
His love of music began at age twelve, when his mother put him in steel guitar lessons.  He has played ever since.
Jim was introduced to the Crossroads Hospice Volunteer program through Maggie Stockton, a Crossroads Hospice Nurse Practitioner.  Jim is always willing to share the stage at long-term care facilities, and he is always amazed by the talent many of the patients exhibit.  He plays primarily old tunes from the 50's and 60's and Christian contemporary music.
"Some of the patients will sing along with voices of show tune quality," Jim says, " Maybe there should be a new TV series started called "Long Term Care Centers Got Talent."
We are thrilled to have Jim as one of the many Crossroads Hospice volunteers that share their time and talents with our patients.