Gift of a Day Serenade for Former Country Player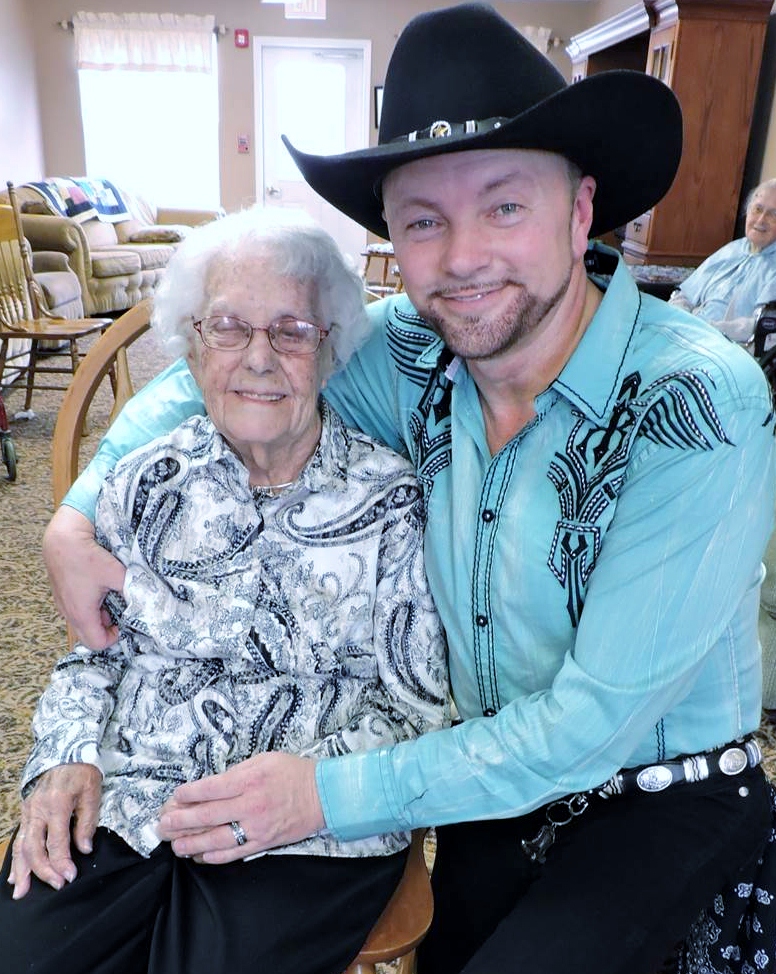 When it comes to music, you couldn't really call Ardena Kilet open minded. To the Crossroads Hospice patient from Bush City, Kansas, the field of music is pretty narrow. "There's only one kind of music," she said, during a Life Journals interview with a volunteer. "And that's country music."
After years of playing the piano with a local country band called "Almost Nashville" to rave reviews from neighbors and friends, you can't really blame her for feeling that way. If you're anything like her Crossroads Hospice care team, you'd like to celebrate that dedication.
With the help of Kilet's social worker, the Crossroads Hospice volunteer department in Lenexa came up with the perfect hospice patient story for Kilet. They wanted to celebrate her passion with a country music concert Gift of a Day.
Read more hospice patient stories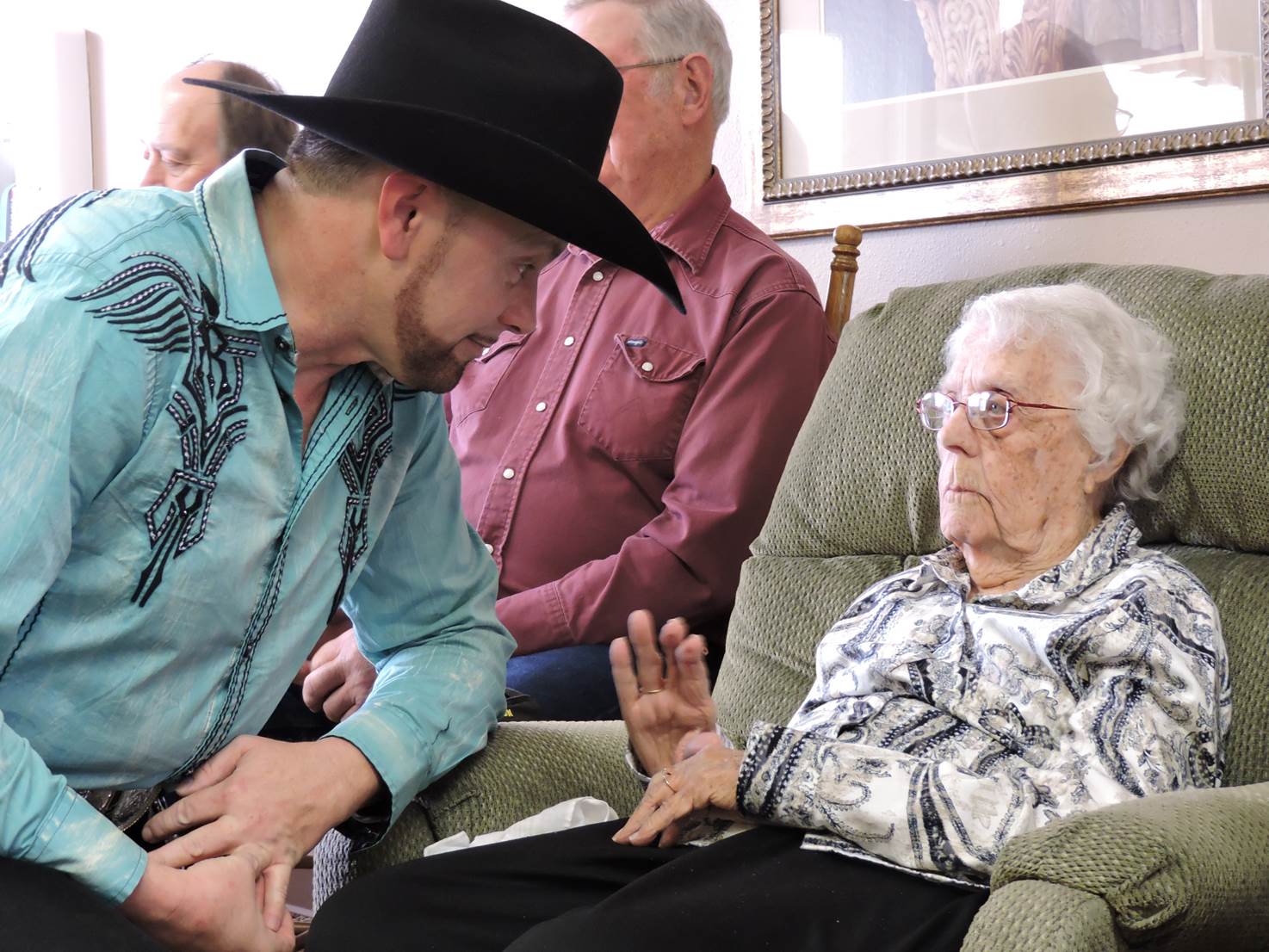 They contacted "Cowboy" Ron Labayen, a local country singer who jumped at the chance to perform for Kilet at her residence of Guest Home Estates in Garnett, Kansas. He performed her favorite country ballads by Ray Price and Jean Sheppard, serenading the 91-year-old patient as only a true cowboy could.
Joined by her son, daughter and son-in-law, Kilet tapped along to the rhythms she had grown up with.
"Her smile totally changed when she was next to Cowboy Ron," said Veronica Evans, the Crossroads Hospice Volunteer Manager in Lenexa. "He was giving her so much attention and asking her about music. She loved it."
The Gift of a Day program asks patients what their perfect day would be. Then staff and volunteers work to make it a reality. The process begins as soon as a patient is admitted into hospice care. It brings out the best in the community, with Crossroads staff, volunteers and area organizations coming together to create special hospice patient stories.The requests have been as varied as the patients Crossroads serves.
It was inspired by Jim Stovall's novel, "The Ultimate Gift." Blind from age 29 due to a degenerative eye condition, Stovall went on to become an International Humanitarian of the Year, a national Olympic weightlifting champion, Emmy-award winner, world-renowned author and speaker.
Find out more about the Ultimate Gifts program or call us at 888-564-3405.
If you found this information helpful, please share it with your network and community.
Copyright © 2015 Crossroads Hospice. All rights reserved.