Crossroads Hospice's Role in Today's Supreme Court Case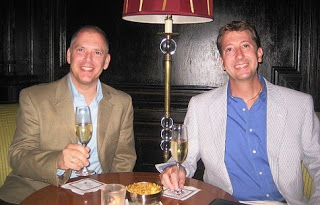 For Jim Obergefell and John Arthur, loving each other was never a struggle, and certainly not a social statement. It was just who they were. They met in the city where they made their home together for more than two decades, and in their minds, Jim says, "we'd always been married."
When John was diagnosed with ALS, it was a game changer. ALS is a progressive disease that is always terminal. Once diagnosed, patients have an estimated two to five years to live, and experience escalating debilitation because of the illness. Because the diagnosis is very clear—there is no cure—ALS patients often choose hospice as a way to maintain the best quality of life for as long as possible, and to provide additional support for their loved ones and caregivers. Along with questions about the illness and their futures, John and Jim thought about their union.
Like many gay couples in states where same sex marriage is illegal, the two now had to consider what ifs. What if Jim was not considered next of kin? Would he be allowed to take Family and Medical Leave to take care of John? And when John was gone, would he be able to handle John's estate as a heterosexual spouse would? Suddenly, their legal union became as important as the spiritual one they already had.
Was a wedding possible? Not in their state.
Was a destination wedding possible? 
Yes, said Martha Epling, Crossroads Hospice's executive director at the time, where John was a patient. Martha suggested helping John's family coordinate the plans through something Crossroads offers its patients: a Gift of a Day. Crossroads Gift of a Day program helps to facilitate the perfect day for patients, using staff, volunteers, and local businesses to make that day a reality. And what's more perfect than a wedding day?
Maryland was chosen as the ideal location for the ceremony, not because of swaying palm trees or perfect weather, but because it required only one partner to be present to get the license—important because by this time moving John was very difficult. Jim picked up the license 48 hours before the wedding.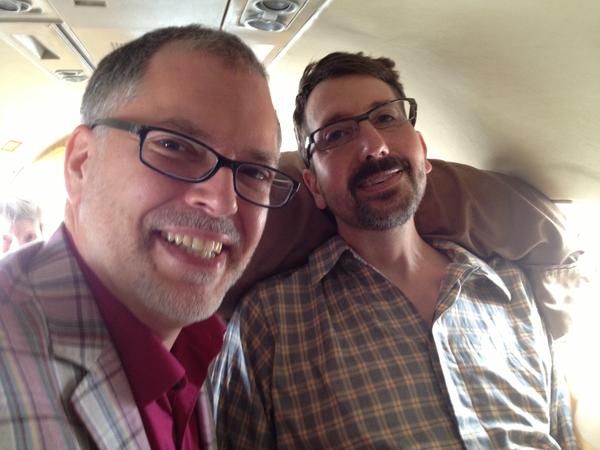 Then, on a July morning in 2013, a medical transport plane whisked John, on a stretcher, Jim, Crossroads Hospice staff, and John's aunt off for the 70 minute plane ride. They landed in Baltimore, drew to a stop, and in a meaningful but brief ceremony, were married by John's aunt, who was ordained to perform weddings. She'd always wanted to officiate for John and Jim.
"I'm overjoyed," John said. "I'm very proud to be an American and be able to openly share my love for the record. I feel like the luckiest guy in the world."
Despite ALS.  
And because of John, and the friends and family who supported their dream financially, medically, and philosophically.
At the time, the story received major coverage from a cross-section of media outlets such as The New York Daily News, The Huffington Post, The Baltimore Sun, and The Cincinnati Enquirer.
The two men had only a few more weeks to share, but we felt proud – and blessed – to have been given the opportunity to help provide them with that one brief window of happiness.
Ironically, we recently have been reminded of that solemn yet happy event. That same marriage ceremony is now before the U.S. Supreme Court, which has been asked to decide the legality of gay marriage in what has been called potentially the next milestone case in U.S. civil rights history.
Regardless of what the Court decides, today we are reminded of what to us was indeed a joyous occasion – one that we were honored to help facilitate. When Crossroads helps fulfill the most personal and meaningful wishes of our patients and their families, we call that a win for everyone.
Find out more about the Ultimate Gifts program or call us at 888-564-3405.
If you found this information helpful, please share it with your network and community.
Copyright © 2015 Crossroads Hospice. All rights reserved.