Three Safety Tips for the Summer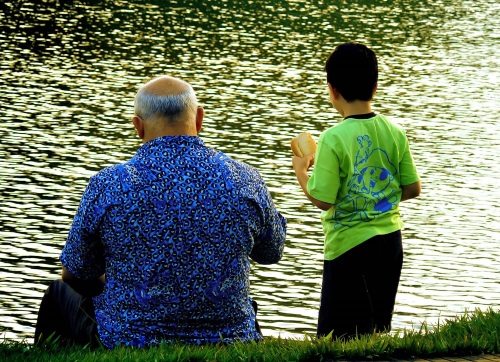 "Stay safe!"
That's what we tell friends and family as they drive off, travel to new places or embark on new adventures.
But what about safety in our homes and our day-to-day lives?
According to the CDC, home injuries result in an average of 21 million medical visits each year. For seniors, over 2.5 million non-fatal falls were treated in emergency rooms and more that 734,000 of these patients were hospitalized.
Fortunately, there are some ways you and your loved ones can stay safe at home and avoid being one of those statistics. Crossroads Hospice pulled together our top tips for home safety, whether you're looking to make your own home safer or if you're providing end-of-life care for a loved one:
Safety Tip 1: Stay Mobile
One of the easiest ways to stay safe is to stay mobile. Increasing exercise and wearing proper footwear builds muscles and helps improve balance and coordination.
As Crossroads Hospice, Community Educator Judy Waechter points out in her blog, Safety First at Any Age, there's more you can do like: 
Add lighting to your home in areas that might be hard to navigate, such as the stairs or a crowded room with a lot of furniture
Mark uneven flooring so you know to be extra careful in these areas
Put away clutter and create wider walkways
Install grab bars in the bathroom
Clear sidewalks and be wary of other outdoor hazards like holes, roots and uneven ground
Learn more suggestions on easy fixes to common safety concerns.
Safety Tip 2: Stay Alert for Changes in Behavior
For older family members that live alone, caregivers need to be mindful that as diseases such as Alzheimer's Disease progress, this may not continue to be a safe option.
Some signs that it may be time to consider additional care include:
If your loved one wakes up at night and can't find their way back to their bed
If your loved one engages in risky behavior such as falling asleep with a lit cigarette
If you see signs of personal neglect, which may include not bathing and not eating
For more signs and suggestions on what to do if a loved one may not be safe at home, read The Gray Area: Is it safe to leave my loved one home alone?
Safety Tip 3: Be Prepared for the Dangers of the Sun
Finally, summer can be extra dangerous for seniors as temperatures soar. If you feel you're familiar with the dangers of the sun, test your summer safety knowledge with these true/false questions.
How did you do? Hopefully you were refreshed on some information you already knew, or learned something new!
If you're looking for even more sun safety tips, check out these tips. In short, you and your loved ones should stay cool and limit sun exposure.
Whether you're travelling to an exotic country or just going around the corner, "safety first" is a good motto for life. Pay attention to your surroundings to ensure that you avoid accidents and enjoy the world around you.
If you'd like to learn more about hospice care and other end of life care information, visit the Family and Caregivers section of the Crossroads Hospice blog.
If you found this information helpful, please share it with your network and community.
Copyright © 2015 Crossroads Hospice. All rights reserved.