Protecting Our Vets: Final Care Needs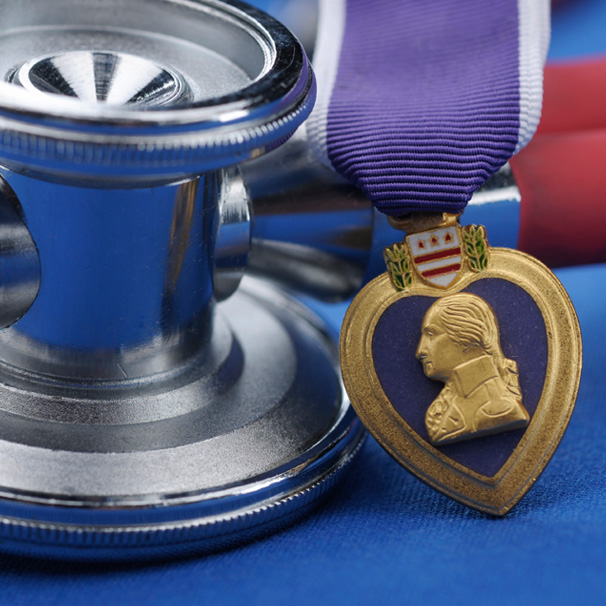 According to the We Honor Veterans program, one out of every four dying Americans is a veteran.
These Veterans often carry physical and mental scars from their time in the service that requires special attention during end-of-life care.
While all Veterans have a special bond, their time of service and the specific wars they fought mean they face different health risks. While Veterans from World War II and the Korean War face the more typical medical challenges of older adults, like cardiovascular concerns and Alzheimer's Disease, Veterans of the Vietnam War and more recent conflicts also have an increased risk for illnesses like cancer, hepatitis C and post-traumatic stress disorder (PTSD).
Specific areas of concern during end-of-life care can include:
Reliving War Memories - While not as extreme as PTSD, some Veterans experience nightmares from their time of service that can cause difficulty in sleeping and increased stress.
Spiritual Concerns - Even those who have had life-long pride in their service to their country can experience spiritual concerns at the end of life about things they have seen and done. A chaplain with Veterans Affairs Training can be particularly comforting during this time.
Refusal of Care - Military culture promotes stoicism that can lead some Veterans to refuse pain medication as well as physical or chemical restraints.
PTSD - More than mere stress, PTSD develops after experiencing or witnessing a terrifying event. Even long after the event, individuals experience extreme "fight or flight" reactions even if they are no longer in danger. This can trigger flashbacks, depression, extreme anger and lead to substance abuse. June is PTSD Awareness Month, and you can visit the National Center for PTSD for additional resources and support.
Crossroads Hospice is a proud partner of the We Honor Veterans program. Partners in this program have a proven commitment to provide the physical and emotional support our heroes  require. In addition, we have developed aVeteran Recognition program,which recognizes our military heroes with a certificate and honorary presentation. Many Veterans also participate in our Life Journal program, creating a written and photographic life story for their families to cherish.
If you have questions about the support Crossroads Hospice provides to Veterans, please call 1-888-564-3405.
If you found this information helpful, please share it with your network and community.
Copyright © 2015 Crossroads Hospice. All rights reserved.