Going to Extremes for Hospice Patients with Visit by Extreme Animals
If you're going to bring animals to brighten the day of hospice patients, what better place than Mustang, Oklahoma?
And so it came to be on a recent August morning that the Willowood at Mustang senior living facility, home to four Crossroads Hospice patients, was visited by a kangaroo, a lemur, a fox, and other exotic creatures from Extreme Animals.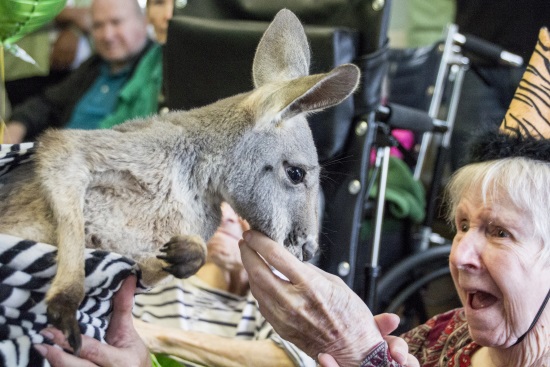 The visit by the animals was arranged by Jo Carolyn Chambers, a medical social worker with Crossroads Hospice, as a Gift of a Day for the Crossroads patients and their fellow residents.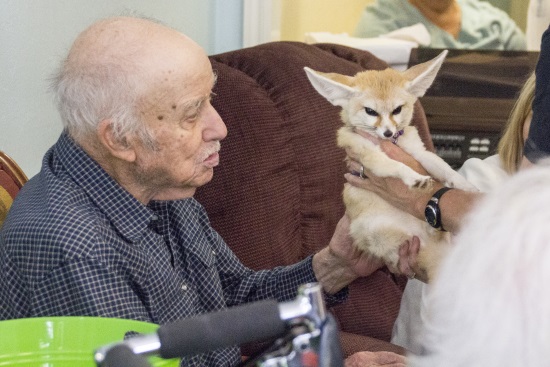 "It presents the opportunity to relate to something from their younger years, to bring about a sense of delight, a sense of joy and it provides a forever memory for their family," Jo Carolyn said. "There are very few things that people at this state of their life can relate to. Music and animals are two things they can relate to no matter how old they are or the state of their dementia."
The program also included refreshments and music, provided by the Happy Chaplains, former pastors who kept toes tapping.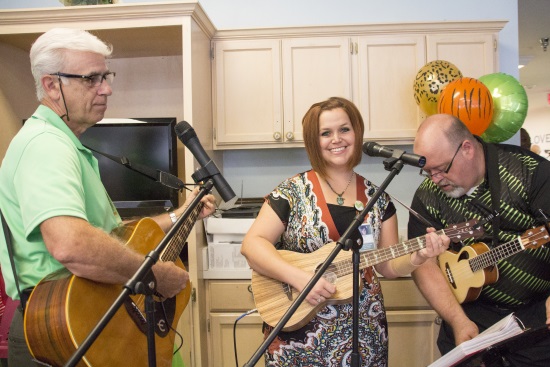 It was a wonderful party for the facility's residents and animals alike, and the residents weren't the only one who got to enjoy the refreshments.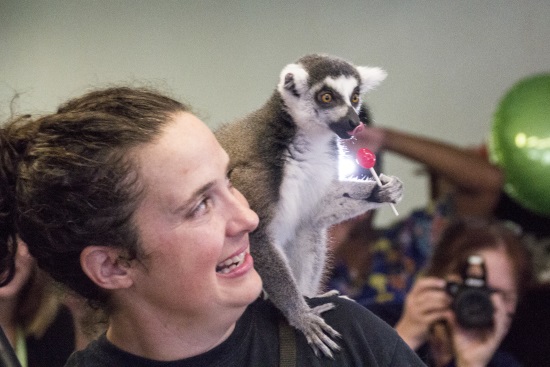 The Gift of a Day program asks patients what their perfect day would be. Then staff and volunteers work to make it a reality. The process begins as soon as a patient is admitted into hospice care. It brings out the best in the community, with Crossroads staff, volunteers and area organizations coming together to create special hospice patient stories. The requests have been as varied as the patients Crossroads serves.
It was inspired by Jim Stovall's novel, "The Ultimate Gift." Blind from age 29 due to a degenerative eye condition, Stovall went on to become an International Humanitarian of the Year, a national Olympic weightlifting champion, Emmy-award winner, world-renowned author and speaker.
Find out more about the Ultimate Gifts program or call us at 888-564-3405.
If you found this information helpful, please share it with your network and community.
Copyright © 2015 Crossroads Hospice. All rights reserved.