Crossroads Kids Camp: A Refuge for Grieving Children
This weekend, we held our first ever Crossroads Kids Camp in Guthrie, OK – a place for grieving children to connect with their feelings in a supportive environment.
Grief is difficult for anyone, but it can be extra confusing for a child who experiences the loss of a parent, grandparent, sibling, or another significant person in their life.
Peers are unable to relate and adults are often unable to recognize that a child is struggling until they are already withdrawn, angry, and acting out.
"I really think the camp was life-changing," says Crossroads Kids Camp Buddy Christina Lee, a Sociology student at the University of Central Oklahoma. "Trauma and loss are how people get into destructive behaviors as a means of coping. I think that their experience with Crossroads Kids will help them on the path to healthy, productive lives."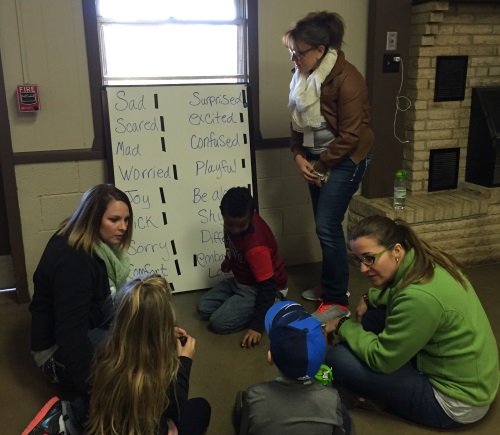 During their time at camp, there was a mix of healing activities and more traditional camp experiences. Therapeutic activities included making memory plates and using Scrabble letters to write out grief words that explain their feelings, and drawing on luminaries to represent their loved ones. But there was also plenty of time for arts and crafts like making bracelets for the memory tree and memory boxes plus games like scavenger hunts, and making s'mores around the campfire.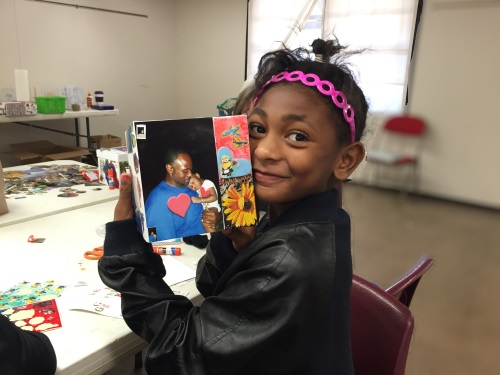 "The camp was a great opportunity to give kids the freedom to express and normalize their grief in many forms while being provided support, protection and fun," says Tyler F Lawler, the lead Crossroads Kids Camp Buddy for the boys camp.
Another Buddy, Macie Gillock, a Psychology student at University of Central Oklahoma, adds, "The challenge course was very good for the kids. It was so cool to see them interact and grow together."
The kids agree.
"This weekend, I learned that I could get up in front of people and be more outgoing," says 11-year-old Kyra.
While 7-year-old Kamil learned "to try things before I say 'no'."
​"Being able to share your life with others is a very powerful experience," says Meredith Fields Lawler, LCSW, Director of Outreach Programs for Crossroads Hospice Charitable Foundation. "This weekend, we saw children share their grief, playfulness, sadness, joy and hope with each other.  Being a part of that process was one of the greatest honors of my life. Crossroads Kids is a program that is truly changing communities to honor the grief of children and families while humbly walking alongside them on their path towards hope.  Because in the end, Crossroads Kids is all about the creation of hope."  
Children were referred to Crossroads Kids Camp in a variety of ways.  Our team contacted school counselors in the Oklahoma City area to inform of the program and spoke to area social work programs. It was also promoted in The Oklahoman newspaper.  ​
"A difference was made and this camp was a success," says Teresa Adair, Executive Director of the Crossroads Hospice Charitable Foundation. "The tools given to the children and their guardians will continue to make a difference. As an observer, I was amazed by the personal energy expended by Crossroads staff and volunteers."
"The Oklahoma City Crossroads Hospice office is proud of the work of a dedicated group of individuals whose tireless efforts took this idea and made it a reality. We are pleased to see this idea directly benefit vulnerable children in our community and look forward to watching it develop in our other locations," echoed Crossroads Kids Camp Director Sarah Haupt. 
Please visit the Crossroads Hospice Charitable Foundation for more information about Crossroads Kids.
If you found this information helpful, please share it with your network and community.
Copyright © 2015 Crossroads Hospice. All rights reserved.