A Day Full of Color & Love for a Terminally-Ill Artist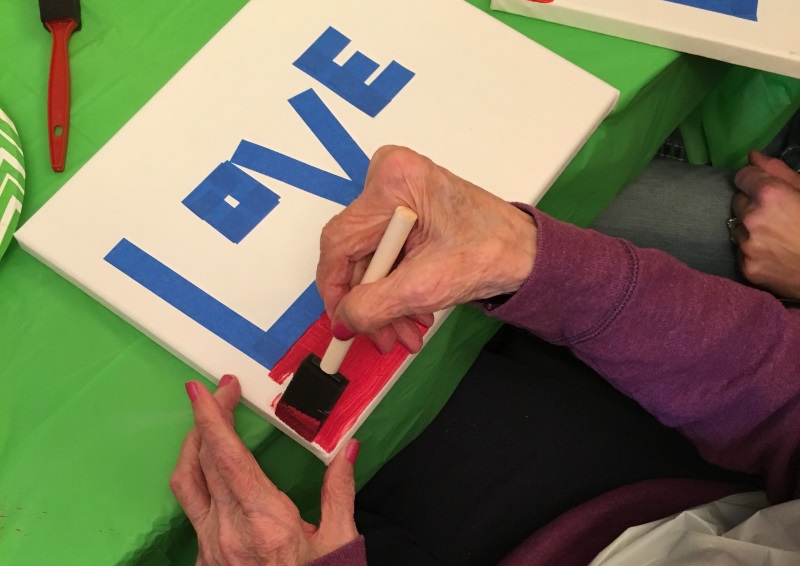 Vergillia Barnhill used to love to paint. In fact, she has several of her own paintings hanging in her room.
We wanted to give this 88-year-old patient a chance to do what she loves with the people she loves most.
Vergillia, her friends, and her family were gathered together for palette painting.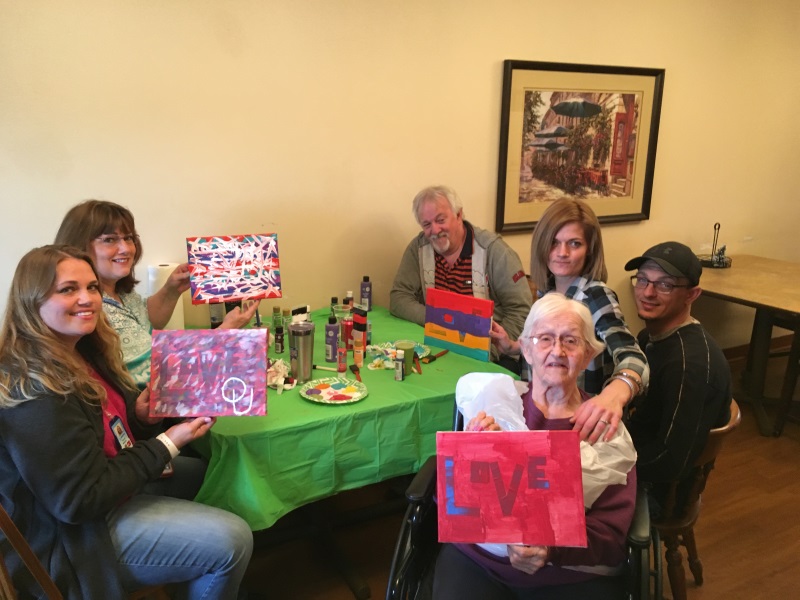 "This day exuded the Gift of a Day spirit with laughter and smiles from everyone who attended," says Social Worker Taryn Halferty.
 The Gift of a Day program was inspired by Jim Stovall's book, The Ultimate Gift. Every patient is given the opportunity to have a perfect day doing what they love. 
To learn more about our Gift of a Day program, please visit our website or call us at 1-888-563-3405.
If you found this information helpful, please share it with your network and community. 
Copyright © 2016 Crossroads Hospice. All rights reserved.