From Hospice to Royalty: A Red Hat Gift of a Day
"When I am an old woman I shall wear purple
With a red hat which doesn't go, and doesn't suit me."
From: "Warning" by Jenny Joseph
Gift of a Day Celebrated with Red Hat Society Friends

Good friends, a chance to dress up, and ice cream sundaes.
The combination was unbeatable for Pauline Hack, who chose a party for her Red Hat Society friends as her Gift of a Day from Crossroads Hospice in St. Louis, MO.
While Red Hatters are known for their colorful purple outfits and (always) a red hat, the truth is that the organization exists not only for socializing, but to "shout back at the stigma" about mature women, and to support women who have lost a spouse or parent or who are dealing with a major life-threatening illness.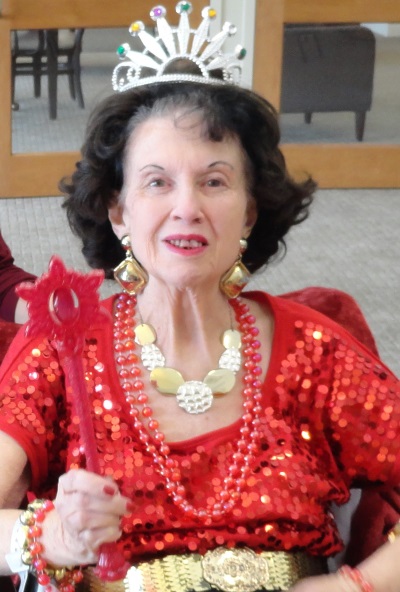 Pauline wanted to feel like a queen for her special day, and chose to wear a red sparkly shirt, gold sparkly shoes and lots of big jewelry. Topping off her ensemble was a flashy tiara. Looking a bit like the famous actress Kitty Carlisle, Pauline welcomed her husband, daughter, and a dozen of her fellow Red Hatters for chocolate ice cream sundaes and a good long visit.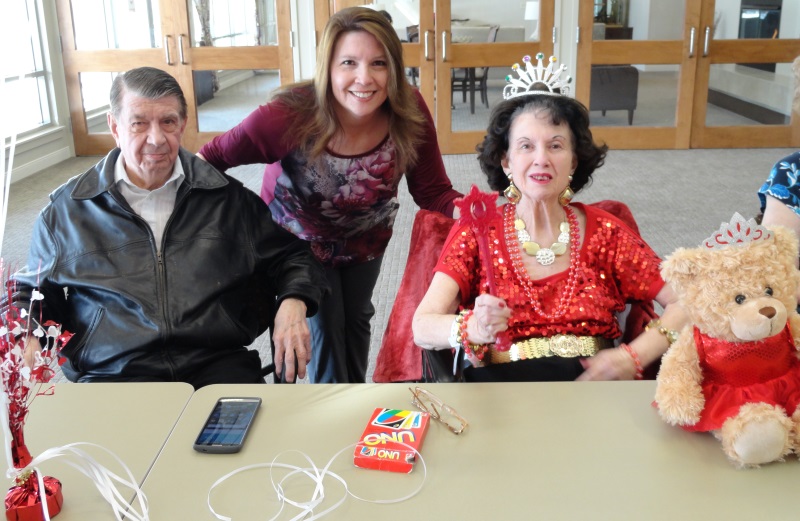 It's a hospice party, and it's fun
"Pauline's friends thought this might be a tearful visit," said Colleen Dietmeyer, Crossroads Hospice volunteer manager, who organized the Gift of a Day. "Instead, the party was filled with storytelling and reminiscing. Her friends and family enjoyed delicious ice cream and shared many laughs together."
It was a happy party, complete with red and white balloons, table linens, candies and punch, reflecting the Red Hat Society's colors. And Pauline, the Gift of a Day Queen for the Day, was more happy and talkative than she had been for a long time.
Seeing her smile, surrounded by friends and family, the joy of the party reverberates.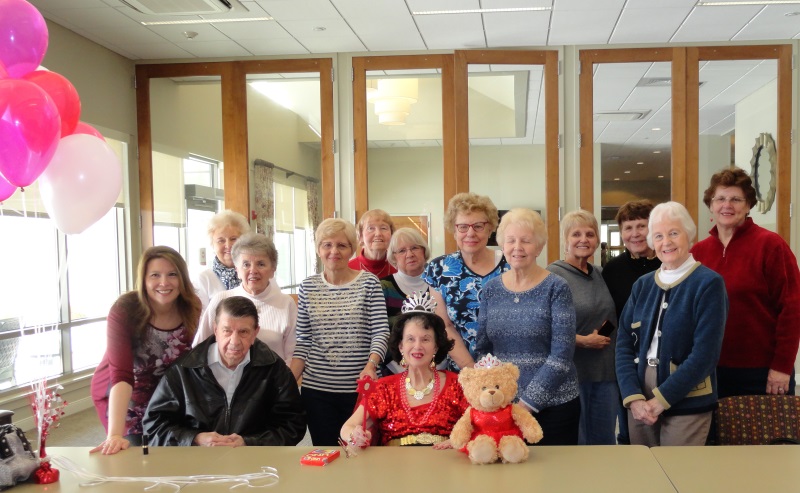 If you found this information helpful, please share it with your network and community.
Copyright © 2016 Crossroads Hospice. All rights reserved.