Caring More: Honoring Leading Social Workers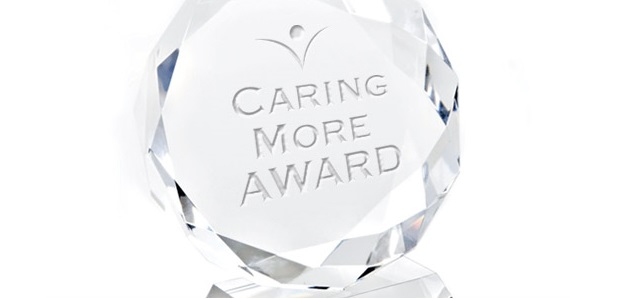 Imagine dedicating your career to some of the most difficult moments in a person's life. Being the one to guide patients through the progression of their illnesses, to explain to family members what it means to deal with a terminal disease, to secure resources for patients,   to visit the community and advocate for the underserved. That means making a decision to care more, every day, without expecting a reward.
Everyone knows the importance of the nurse and physician in care. But there is a key member of the team who often goes unheralded for the vital role they play—the social worker.
Social workers are central to a patient's care – they help patients navigate the complicated health system so they can achieve their highest quality of life. But they rarely receive special recognition for all they do to give people the special time and attention they need.
You can learn more about the roles of the hospice social worker here.
So for those of us who see the difference that social workers are making for patients and families every day, what do we do to remind them their selfless work is appreciated? At Crossroads Hospice, we created The Caring More Award.
Since 2010, Crossroads has recognized 39 outstanding social workers who go above and beyond to improve lives through their work with patients and in the community. The award includes a $500 prize to the charity of the recipient's choice, and a breakfast banquet in their honor.
We want to hear from you, too! Vote for your favorite nominee to win the Community Favorite Award.  The winner's selected charity will receive a $500 donation, which may come in addition to the $500 prize if they also win the Caring More Award.
This month, healthcare organizations that have working relationships with our sites in Cincinnati, Kansas City and Memphis were asked to nominate star social workers with a proven track record of going above and beyond in delivering patient care and serving the community. In short, someone who truly embodies the idea of "Caring More."
Key leaders in social work and healthcare have been assembled to take on the challenging task of narrowing the outstanding nominees in each market to a single winner. The candidates will be scored in three areas: Professional Accomplishments, Advocacy for Patients, and Community Involvement.
Once the judging process is complete, the winner will be notified by Crossroads Hospice. Join us as we celebrate these unsung heroes for #caringmore on Twitter and Instagram.
Meet last year's winners here.
If you found this information helpful, please share it with your network and community.
Copyright © 2016 Crossroads Hospice. All rights reserved.