Role Reversal: The Transition from Child to Caregiver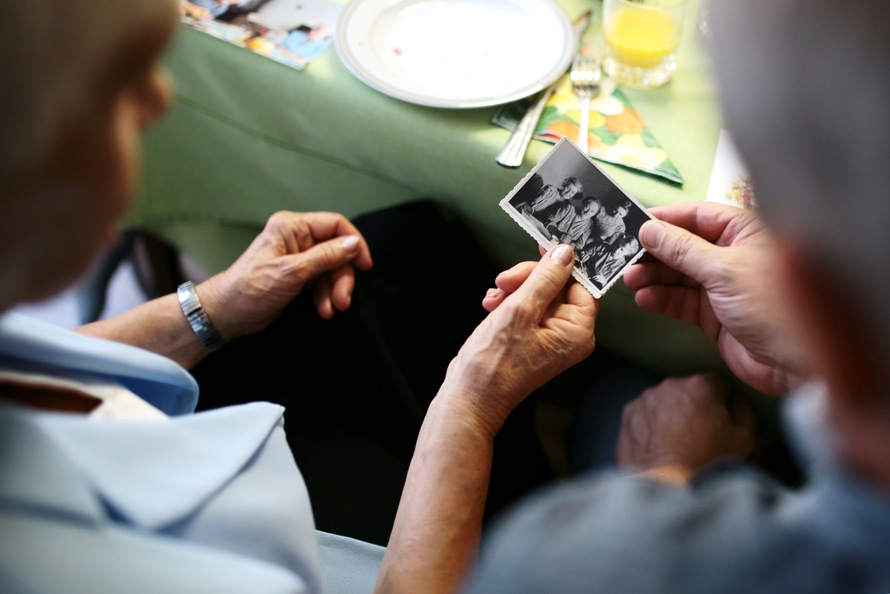 When we are born, the first caregiver you meet is your parent. You open your big eyes and stare right at the person who has carried you for the last nine months. You cry because it's cold.  Your parent wraps you up and holds on tight, keeping you nice and warm.
As we grow we continue to depend on our parents for many things: to feed us, bathe us, dress us and take us to the park to play. Parents keep us safe, kiss our boo-boos and mend scraped knees. As teenagers, they teach us to drive — and then stay awake, waiting for us to come home — and even help to mend a few "broken" hearts.
As adults, we call our parents with questions: "Can you help me do my taxes?" or "Can I cook chicken wings in the Crock-Pot?"
They walk you down the aisle and help you fix your wedding veil. They become grandparents and saviors for nights that you just need a date night. Parents are the best; they have the hardest job in the world, no pay and work 365 days a year.
After all of the years of growing and learning from them, there's a point in life when a transition might happen. Somewhere along this crazy, scary journey called life, there's a diagnosis, a phone call or a fall, and then, the transition.
This transition is when a disease process takes a toll. Sometimes it's slow. Sometimes it's unexpected and happens suddenly. Sometimes it happens at home, or maybe in a nursing home.  Sometimes the transition happens late in life; sometimes far too early.
This transition is when the child, for whatever reason, must change to a caregiver for their parent. We must take everything they've taught us, all they've done for us and now use it to care for them.
As a nurse who has worked in long-term care and in hospice, I have seen this caregiver transition happen many times. It's sometimes a smooth one, a change that comes naturally to some. For others, this transition is hard, scary even. It's a foreign feeling when the person who has taken care of you your whole life is now the person you are taking care of. They may need help dressing, eating and bathing, and this is something that they now rely on you, the child, for.
It's not easy to experience this role reversal. In the past, people have described it to me in many ways, most frequently stating "I feel like I'm her parent" or, "I never thought we'd get here." I've heard, too, that the load of uncertainty is lightened when there are other people there to help and answer questions.
Personally, I have only had a small taste of what this transition would be like. My dad was hospitalized and for the short time he stayed in the hospital, I stayed, too. Every few minutes throughout the night, I opened my eyes to make sure he was okay.
I worried; I asked the questions and took notes on everything the doctor said so when he got home, he would be safe. Although my Dad is better now, I still worry. I check up on him, and think about how things could have been different. For many adult children, the transition is permanent; they are forever the caregiver to their parent.
If you are the caregiver to your parent or a loved one, you're not alone. Many people have heard of the "sandwich generation." The term refers to people caring for their parents while still at a young age, with children of their own.
There is a whole generation full of people who might be sharing these feelings, these fears and uncertainties. There is help to be found and caregiving resources to help.
If you're an adult child feeling the pressures of turning from the cared-for to the caregiver, try these tips:
Connect

with a

support group

in your area. Even if you only go once, it will help you to feel less alone and to meet with people who know exactly what you're going through.

If your parent needs end-of-life care,

contactCrossroads Hospice

, where support is provided for the patient and caregivers.

Be sure to take time to care for yourself.
For more information on Crossroads Hospice, please call us at 888-564-3405
Shelby Needham, RN BSN
Crossroads Hospice
Community Educator
If you found this information helpful, please share it with your network and community.
Copyright © 2016 Crossroads Hospice. All rights reserved.