Tommy "Too Much" Martin's Last Ride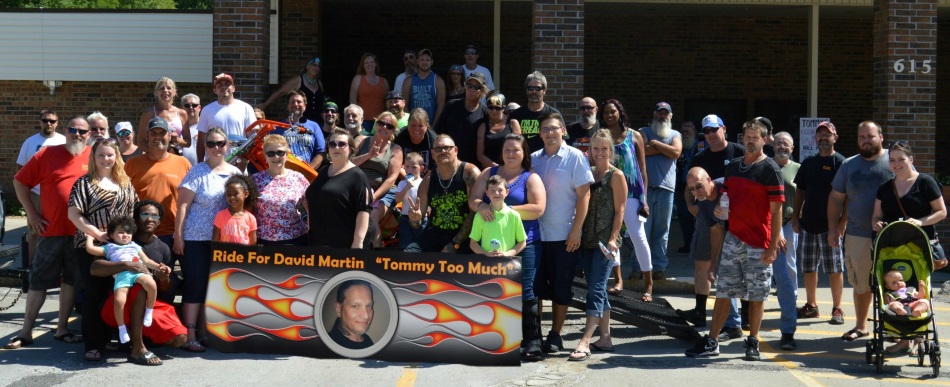 The Gift of a Day is one of our signature programs at Crossroads Hospice & Palliative Care. We try to give every patient one perfect day. These days are always very special for the patient and their families. Unfortunately, it is the nature of hospice, that not all Gift of a Day events go as planned.
Custom motorcycle artist Tommy "Too Much" Martin wanted to go for one last ride on one of his custom bikes for his Gift Of A Day. 
Sadly, he passed away the morning of the event.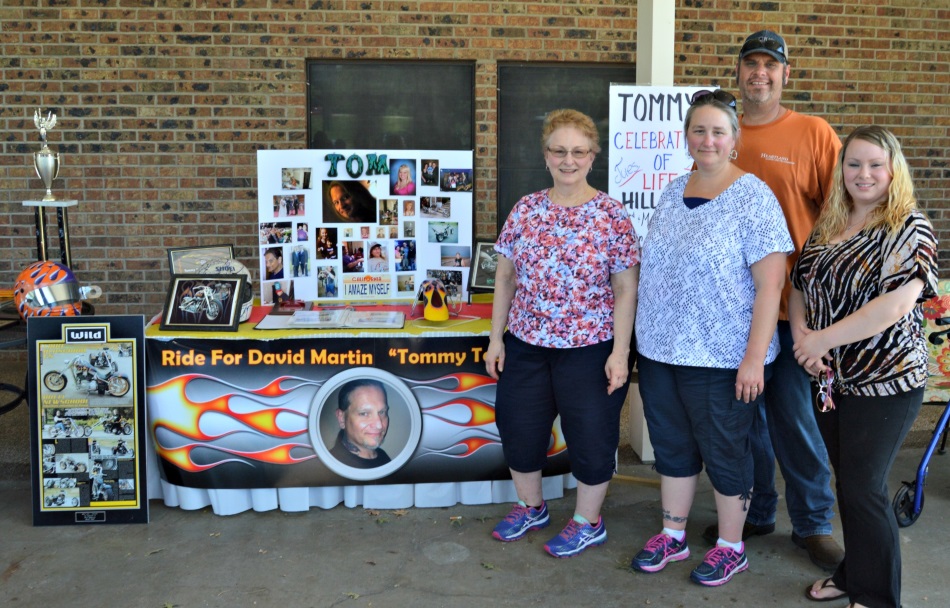 Instead of the planned Gift of a Day ride, Tommy's friends and family came together for a memorial ride in his honor with some of Tommy's custom work on display.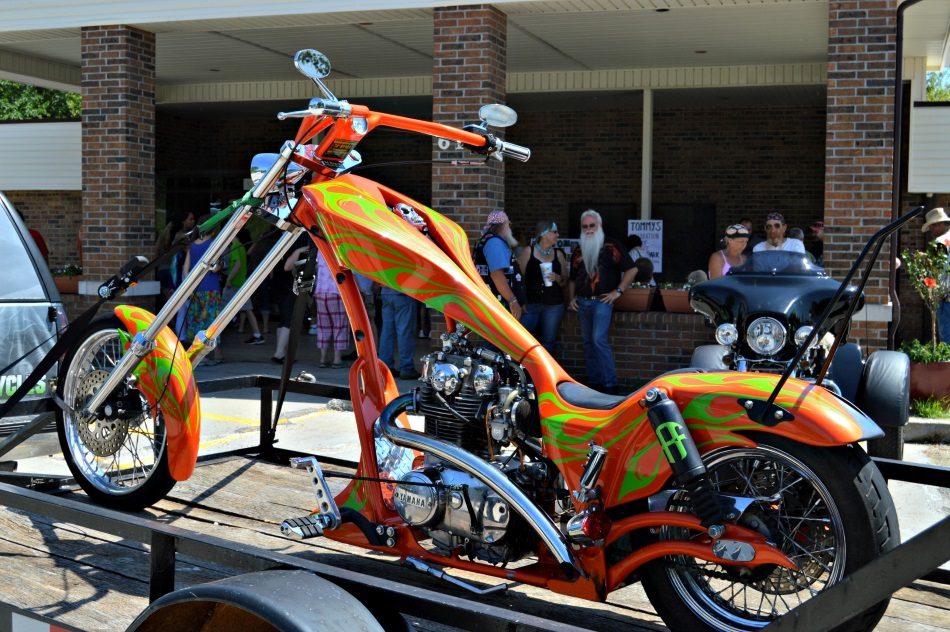 The orange bike led Tommy's final ride, while he family rode behind the line of motorcycles in a black car with orange flames.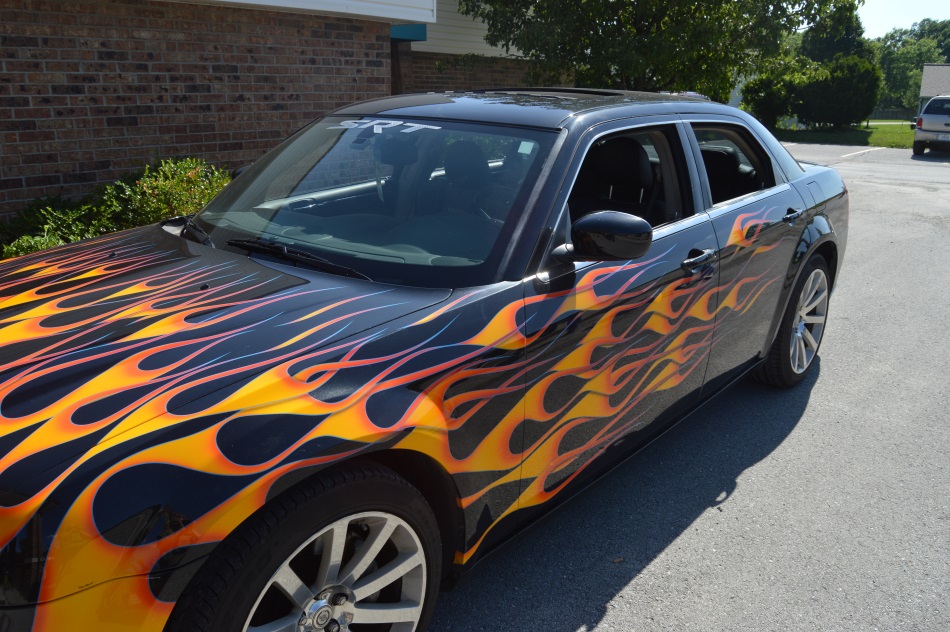 The orange bike and the car have won first place at many bike and car shows.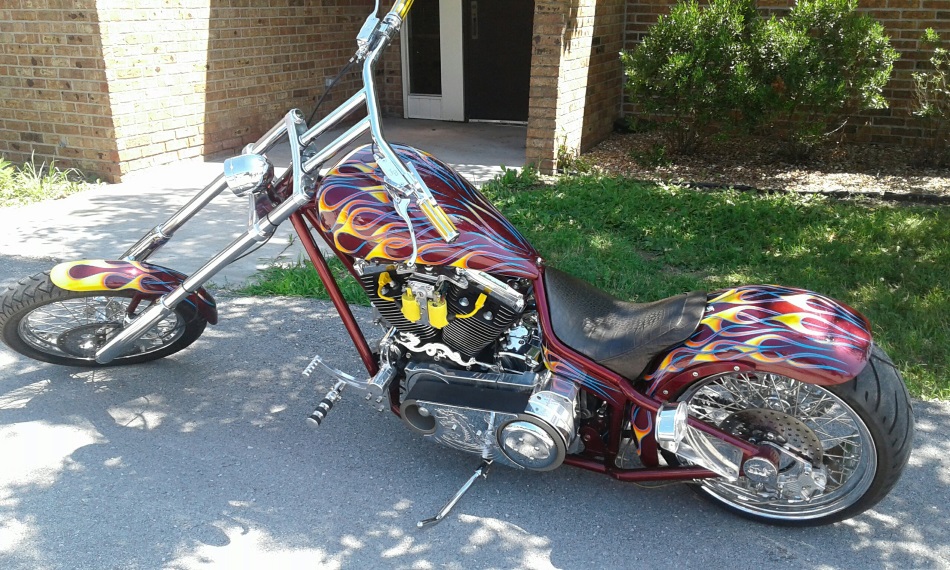 "If I wanted flames on my bike, I wouldn't go to anyone else. Tommy was the best flamer around," said one friend.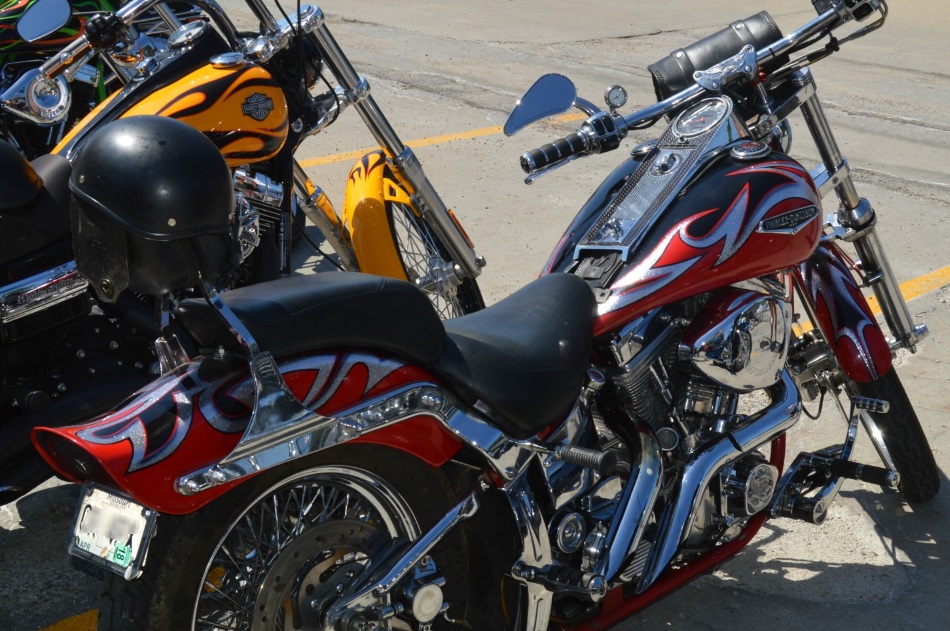 "You could tell Tommy what you wanted your bike to look like, and it would come out better than you could imagine," another fan of his work said.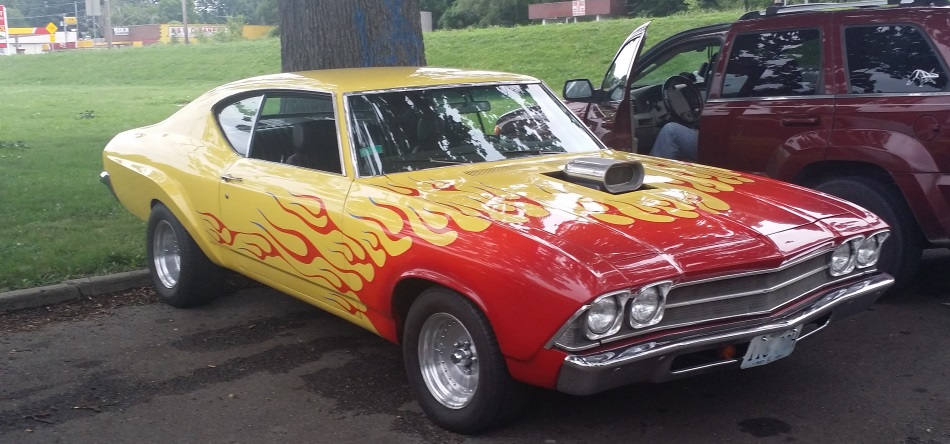 This red and yellow car was the first vehicle Tommy painted with his father in the early 80s. A friend said, "Tommy was patient and taught many people how to paint. He would share his knowledge with anyone willing to learn."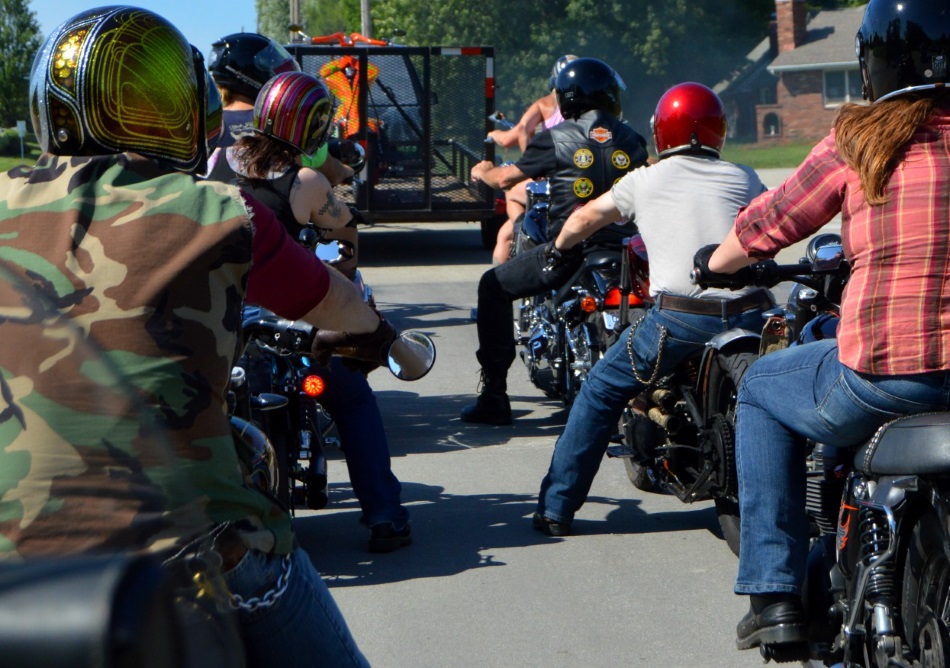 "He was one of best artists around Kansas City for over 25 years," said an admirer of his work.
It wasn't the ride any of us had planned, but it was still a beautiful day in memory of a very talented artist.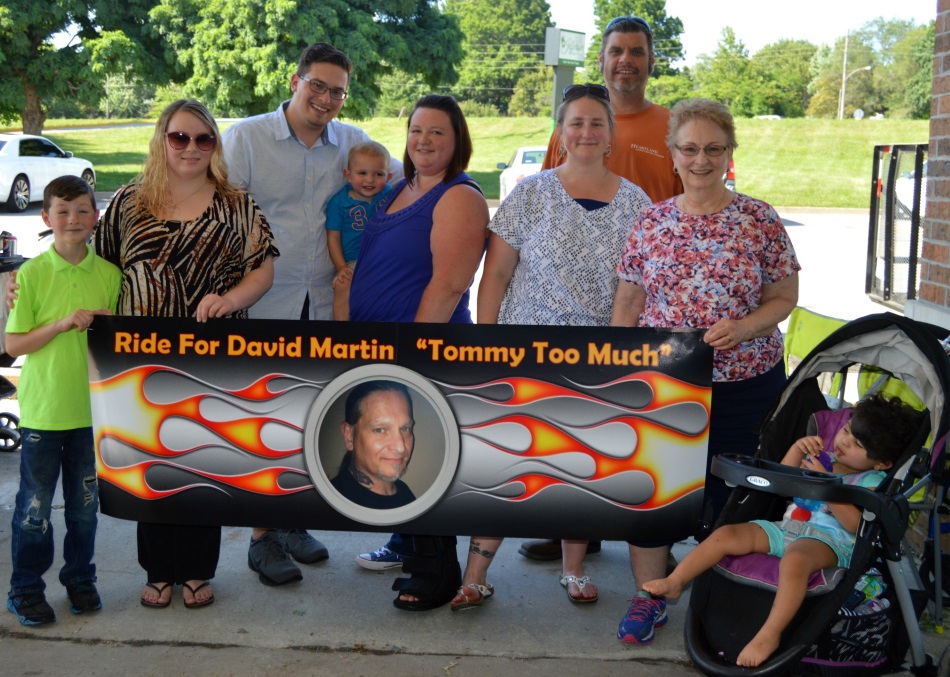 Gift of a Day
The Gift of a Day program was inspired by Jim Stovall's book The Ultimate Gift. We ask each patient,  "If you had one perfect day, what would it look like?" Our team works with the patient, family, and local businesses to make that perfect day a reality.
Read more Gift of a Day stories.
To learn more about the Gift of a Day program, please call us at 1-888-564-3405.
If you found this information helpful, please share it with your network and community. 
Copyright © 2016 Crossroads Hospice & Palliative Care. All rights reserved.