This Gift of a Day Was Worlds of Fun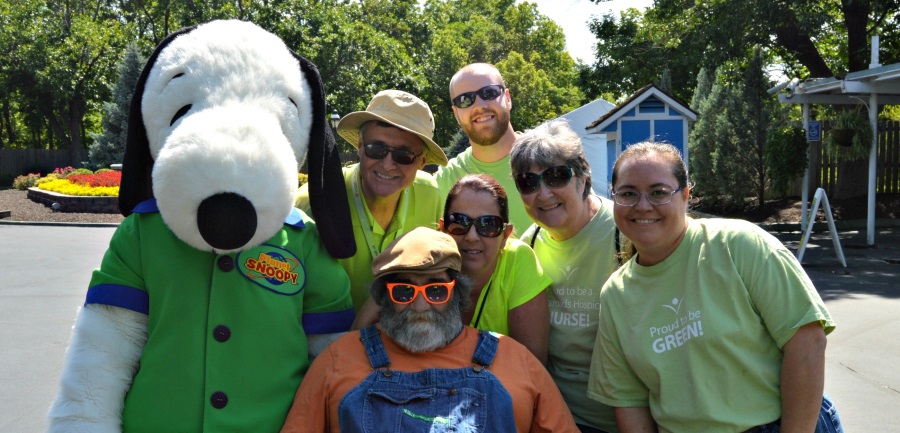 Crossroads Hospice & Palliative Care patient Dale Edwards loves roller coasters and wanted to spend his Gift of a Day getting a "rush" from all the rides. A trip to Worlds of Fun in Kansas City, MO was the perfect outing for this thrill seeker.
Bucket List Ride
Worlds of Fun has a 235-acre of amusements including Dale's bucket list ride - The Ripcord. This wild attraction sends the flyer 60-80 miles per hour through the air in a 189-foot tethered free-fall.
That was just one of the many rides that Dale and his care team enjoyed in action-packed Gift of Day.
The Prowler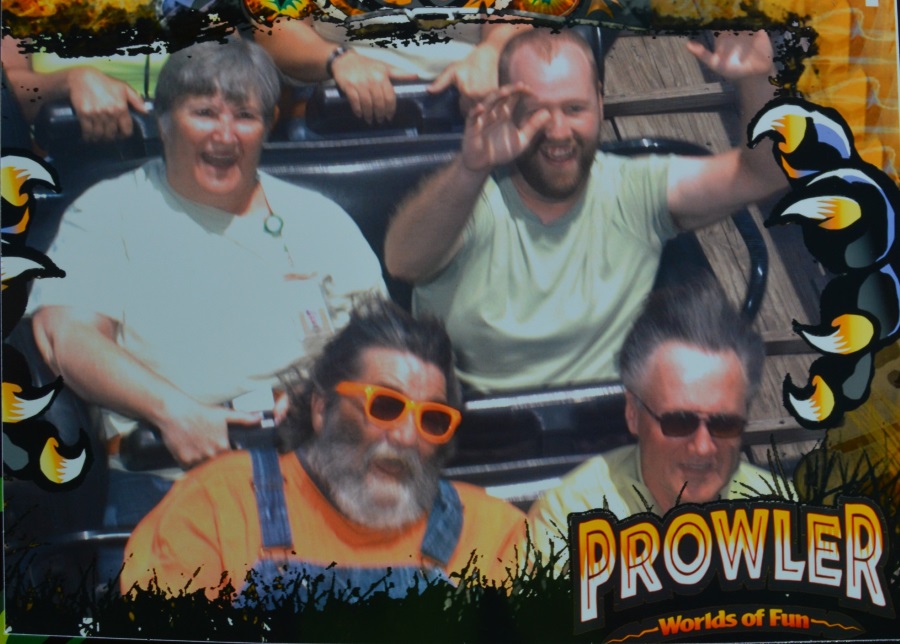 Another highlight was The Prowler – one of the world's best wooden roller coaster. The wild ride took Dale and his team for a fast-paced trip through the park's forest terrain.
Gift of a Day
The Gift of a Day program is designed to give patients one perfect day. Our Crossroads team partners with generous community organizations to make these special events possible.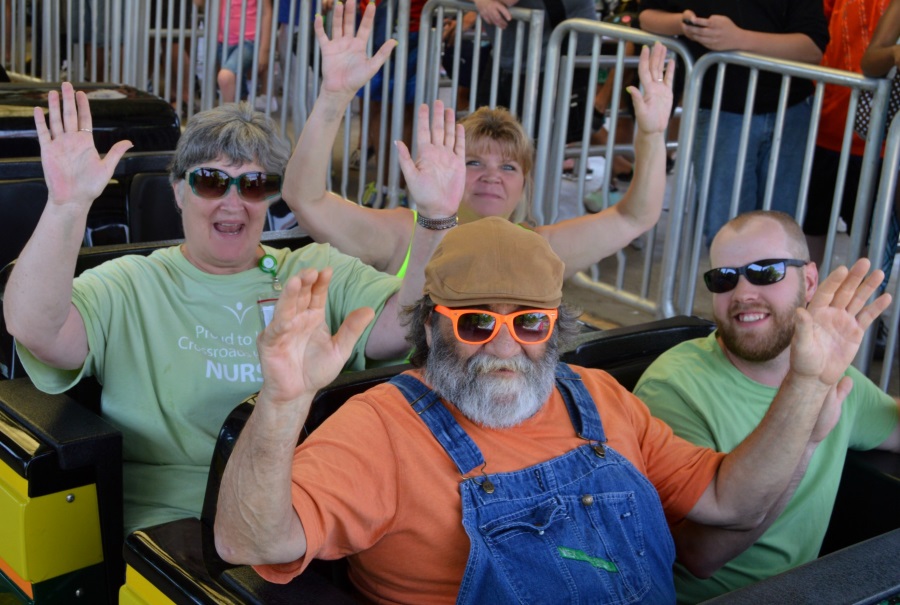 Read more Gift of a Day stories.
To learn more about how Crossroads Hospice & Palliative Care makes Gift of a Day events happen for patients like Dale, please call 1-888-563-3405.
If you found this information helpful, please share it with your network and community.
Copyright © 2016 Crossroads Hospice & Palliative Care. All rights reserved.