Crossroads Hospice patient makes magical memories with a Gift of a Day

Mickey Mouse brings a bit of the Magic Kingdom to Ohio
Herbert Bahr is a man who remembers his happiest times in terms of others.
A patient of Crossroads Hospice in Dayton, Herbert, 89, told Crossroads social worker Stephanie Jackson that the best time of his life was in the early days of Walt Disney World® in Florida, where he worked as a supervisor-foreman on the landscaping crew.
"We had to keep the place pretty," said Herbert, "and we didn't have a lot of time to talk to the guests. But, we were friendly, that was important even back then."
Now, most of us would think that working at Disney World was pretty special, but for Herbert the best part was seeing kids' smiles as they walked around the park with their families. "Their eyes would light right up at the rides and the characters," he said. "And that would light up my day."
Stephanie and the volunteers and staff of Crossroads Hospice set out to create a special day for Herbert through the Gift of a Day, a program that is based on the simple question: "If you only had one day to live, what would it look like?"  Staff and volunteers work together to make that perfect day a reality.
The result?  
A Disney party complete with Mickey Mouse cupcakes, posters, and balloons. Herbert even received an autographed copy of Mickey's photo.  "Mickey was always my favorite," he said.
Apparently, Mickey remembered his special fan, too, and made the trip from sunny Florida all the way to Dayton to see Herbert. (Crossroads Hospice Chaplain Chad Vickers brought Mickey to life.)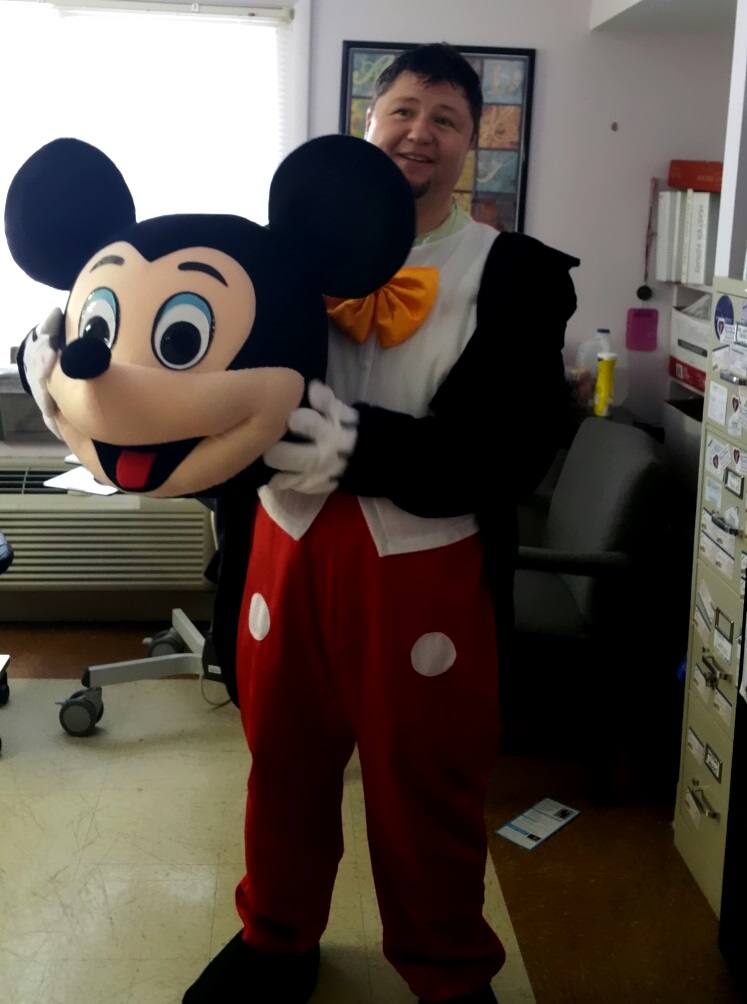 "It was a surprise, and really good to see him!" said Herbert. Mickey brought with him an autographed photo, which is now framed in Herb's room.
The staff at Essex of Springfield (OH) was especially grateful for the Gift of a Day and for the celebrity's appearance. [Arc, is this an opportunity for an outside recipricol link?]
"Mr. Bahr is a really sweet man," said Stephanie. "He doesn't have family and rarely has visitors, and is so welcoming and pleased by his Essex "family" and by visits from Crossroads Hospice staff. "When our patients are alone at the end of life, it's especially hard for them. We love to visit with them and try to make some extra special memories with them."
Now, Herbert shows his Essex family and Crossroads staff his autographed photo of Mickey, and has a life-sized poster of his buddy on his door. The Magic Kingdom may be many miles away, but Disney magic lingers in Springfield.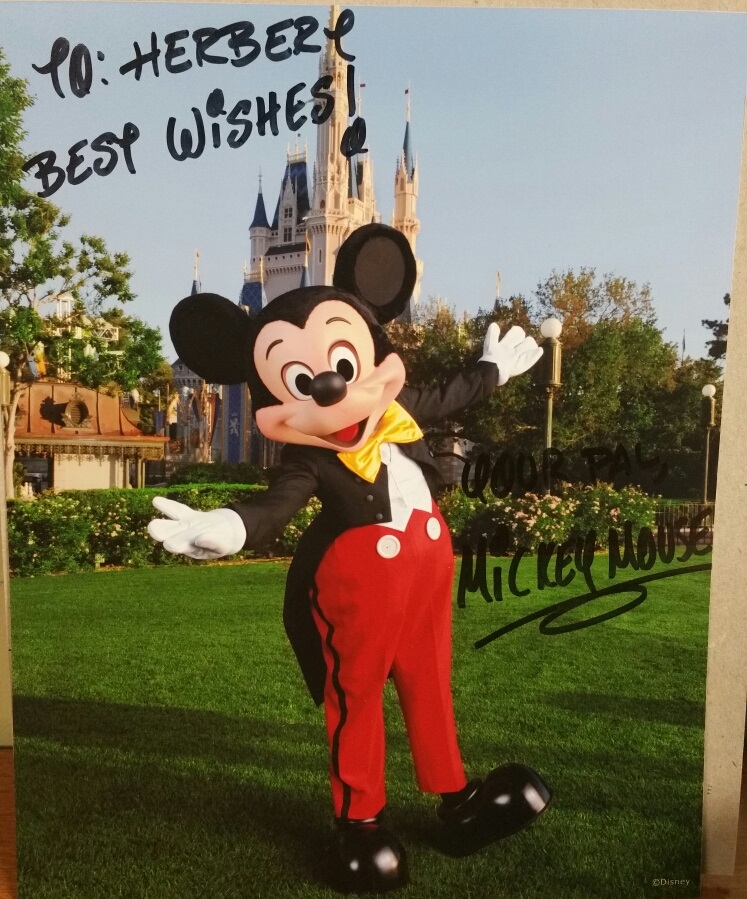 The Gift of a Day program was inspired by Jim Stovall's novel, "The Ultimate Gift." Blind from age 29 due to a degenerative eye condition, Stovall went on to become an International Humanitarian of the Year, a national Olympic weightlifting champion, Emmy-award winner, world-renowned author and speaker.
To learn more about the Crossroads Hospice Gift of a Day program, call us at 1-888-564-3405.
If you found this information helpful, please share it with your network and community.
Copyright © 2015 Crossroads Hospice. All rights reserved.