What is a Home Funeral?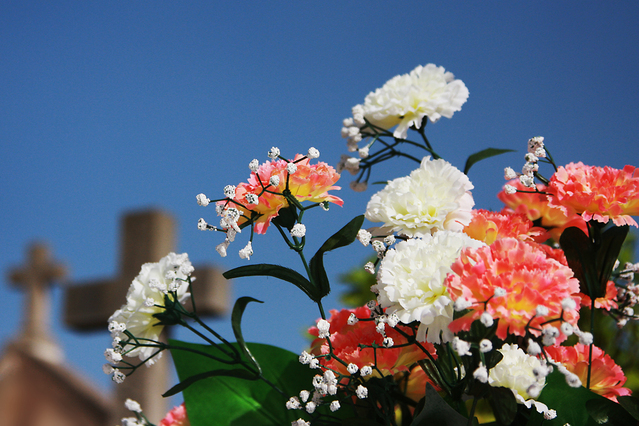 When many of us think of a home funeral, we picture the traditional Irish Wake where the deceased is laid out in a room in their home, and family gathers to celebrate their life.
In the U.S., this old tradition of home funerals is regaining popularity. For some families, it is simply a way to cut back on the expense of burying their loved one. Others prefer it as a way to honor the wishes of an environmentally conscious loved one.
For most, it is an opportunity to have a more personal role in their loved one's final transition.
"My husband's family is from a very rural area in Ireland," shares Jeanne Morrison, a Crossroads Hospice Bereavement Coordinator. "It's an area where you rarely see a funeral home. Most care for the sick and elderly is provided in the home," she explains.
"Once a family member dies, they are kept in the home. Someone stays with the deceased at all times as friends and family pass through the home to pay their respects."
What is a home funeral service?
A home funeral is when the body of the deceased is cleaned, dressed and then laid out in a private home.
In most cases, there is a simple ceremony led by a member of the clergy. However, some families will elaborate on this with music, storytelling and celebration.
Embalming is not required for a home funeral service, so the temperature of the room is kept cold to preserve the body. Ice packs and dry ice can also help to keep the body cold. After the home funeral, the body must be placed in a container for transport between the home and the cemetery or cremation center.
Are home funerals legal?
Yes, home funerals are legal in all states, but some states do require that a funeral director be involved in the process.
Check the legal requirements in your state.  
Many families also use the services of a Home Funeral Guide to ensure that all the legal requirements for the service are met. The Home Funeral Guide leads the family through their options for the ceremony and advises on how to clean and dress the body.
Planning a home funeral.
If you are considering a home funeral, the National Home Funeral Association offers assistance and resources.
If you have a question about how our hospice team helps ensure a patient's end-of-life wishes are met, please give us a call at 888-564-3405 orlearn more on our website.
If you found this information helpful, please share it with your network and community.
Copyright © 2016 Crossroads Hospice. All rights reserved.