Hospice Patient Goes Nose to Nose with Clydesdale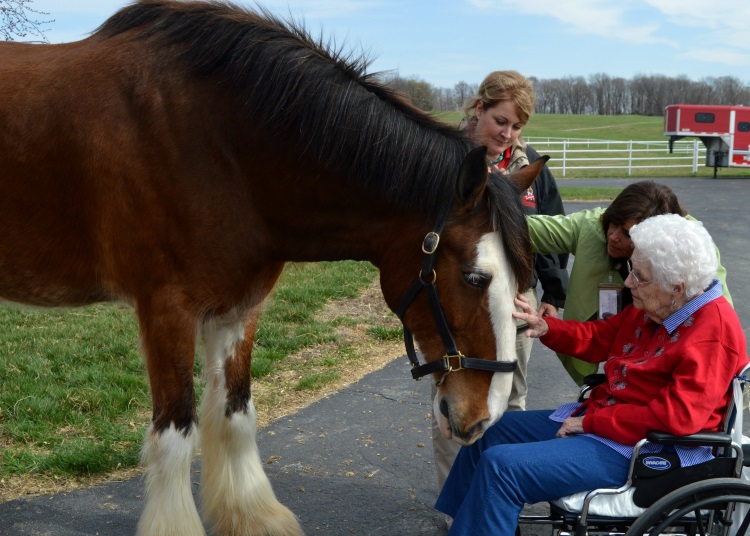 95-year-old Marion Roberts has a special love for horses.
She received her first pony at age 7, and then went on to become a trick rider in the rodeo as a teenager.
She had one request for her Gift of a Day - to visit Warm Springs Ranch and rub noses with the horses.
Warm Springs Ranch in Boonville, MO is the legendary home of the Budwesier Clydesdales. The ranch is home to more than 70 Clydesdales ranging from foals to adult stallions.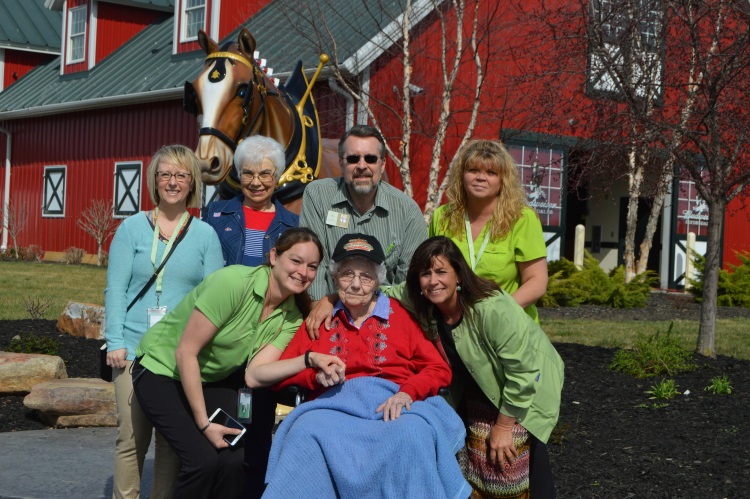 Although Warm Springs Ranch doesn't open until April for tours, they graciously agreed to make Marion's wish come true and soon she was one-on-one with these magnificent creatures.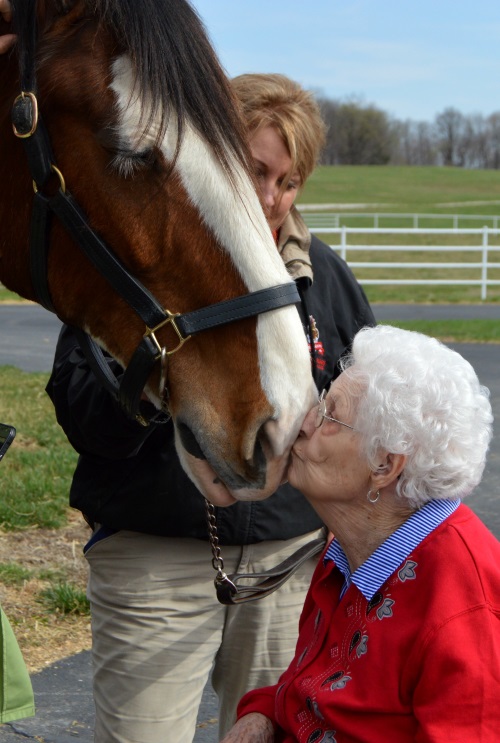 When asked what her favorite thing is about about horses, she said, "Their trust. They trust you wholeheartedly, and you never want to break that trust."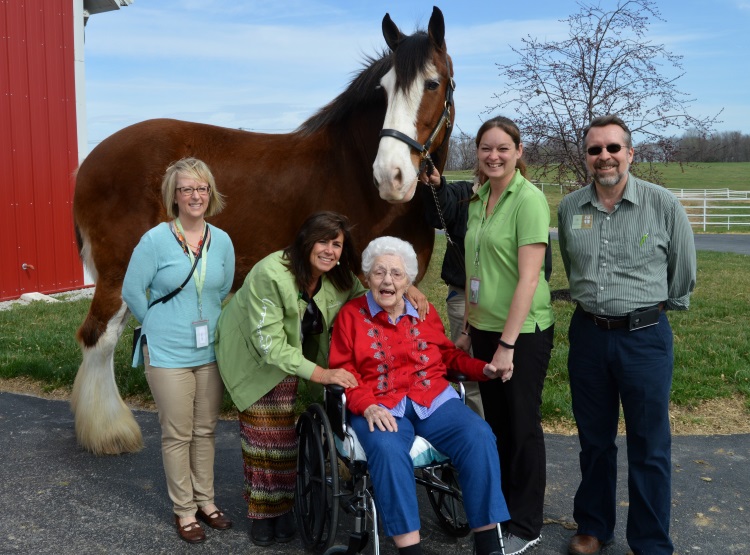 Everyone at Marion's Gift of a Day was touched by her easy camaraderie with the horses who seemed to enjoy their time with her as much as she enjoyed them.
Thanks to Warm Springs Ranch for giving this special day to a special lady!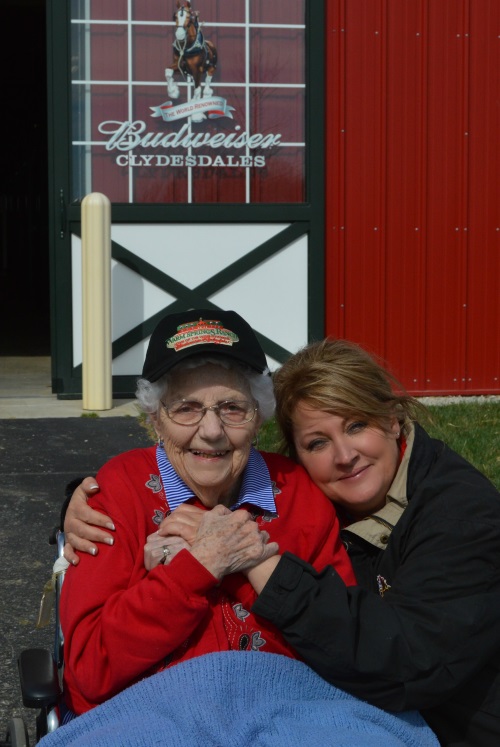 To learn more about the Crossroads Hospice Gift of a Day program, call us at 1-888-564-3405.
If you found this information helpful, please share it with your network and community.
Copyright © 2015 Crossroads Hospice. All rights reserved.